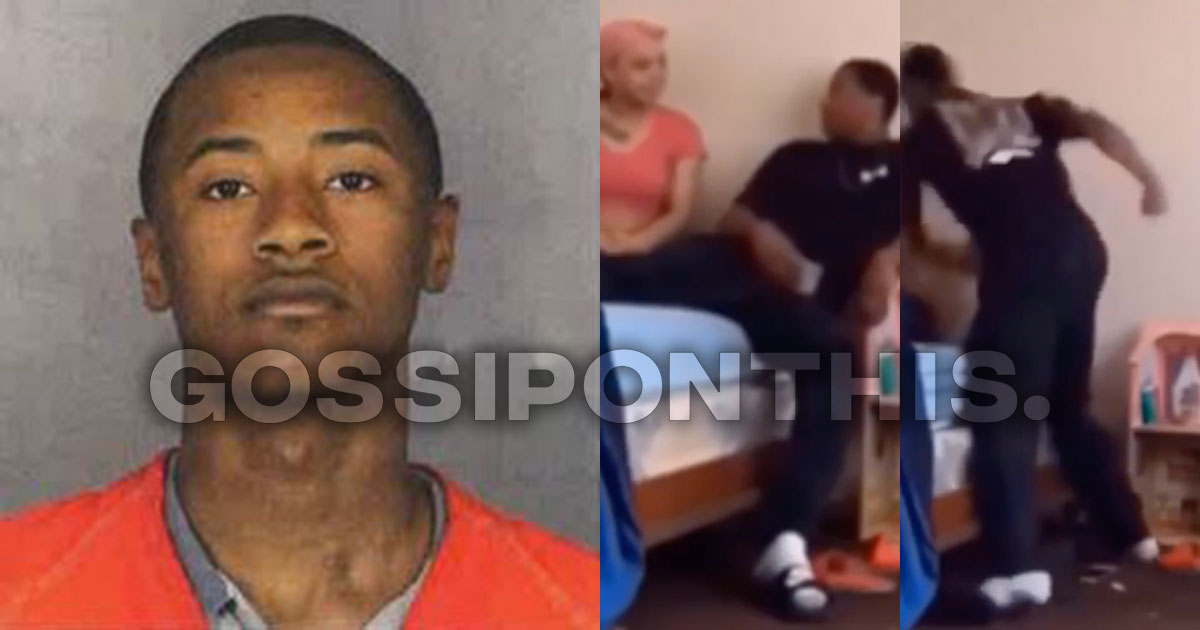 Texas police have issued a warrant for the arrest of a teenager who was seen in a viral video brutally beating his girlfriend after she pulled a "break up prank" on him.
The Waco Tribune-Herald reports that the Waco Police Department obtained a Class A misdemeanor arrest warrant for 17-year-old Jamarion Reese of Waco, Texas.
Waco Police Sergeant W. Patrick Swanton said police launched an investigation after they received numerous calls about the video that was posted online in late March depicting a "very violent assault that allegedly occurred" in Waco.
Police confirmed that Reese and the female in the video were in a "dating relationship."
"The investigation determined this was a case of dating violence and they have had a dating relationship for the past two years," Sgt. Swanton said in a statement. "Based on the investigation, a warrant was issued for Reese's arrest."
The video shared all over social media appears to begin right after Reese's girlfriend tells him that she's breaking up with him.
You can watch the disturbing video here, but be warned … it's pretty graphic. Viewer discretion advised:
After a brief dialogue, Reese punches the girl in the face, knocking her head against the wall behind her. He punches her more than a dozen times as she whimpers and tells him "It's a prank! It's a prank!"
A person in the background is heard yelling "Y'all chill!" and Reese eventually stops, telling his girlfriend, "Stop playing with me then bro!" before letting her know that he's leaving.
Some Twitter users said the girl went on Instagram Live defending Reese's actions, and Reese also allegedly defended himself in a separate video, saying that he "didn't mean for it to go down like that."
On one heavily circulated video taken from the girl's IG Live, she says she and her boyfriend "punch each other" because "we got real love over here."
This was her response ? pic.twitter.com/5oP6iEZ2qR

— niy (@justniy) March 28, 2019
The girl also posted a text message thread on her Instagram stories downplaying what happened in the video, saying "Everybody just making a big scene about it" and "it's not that serious."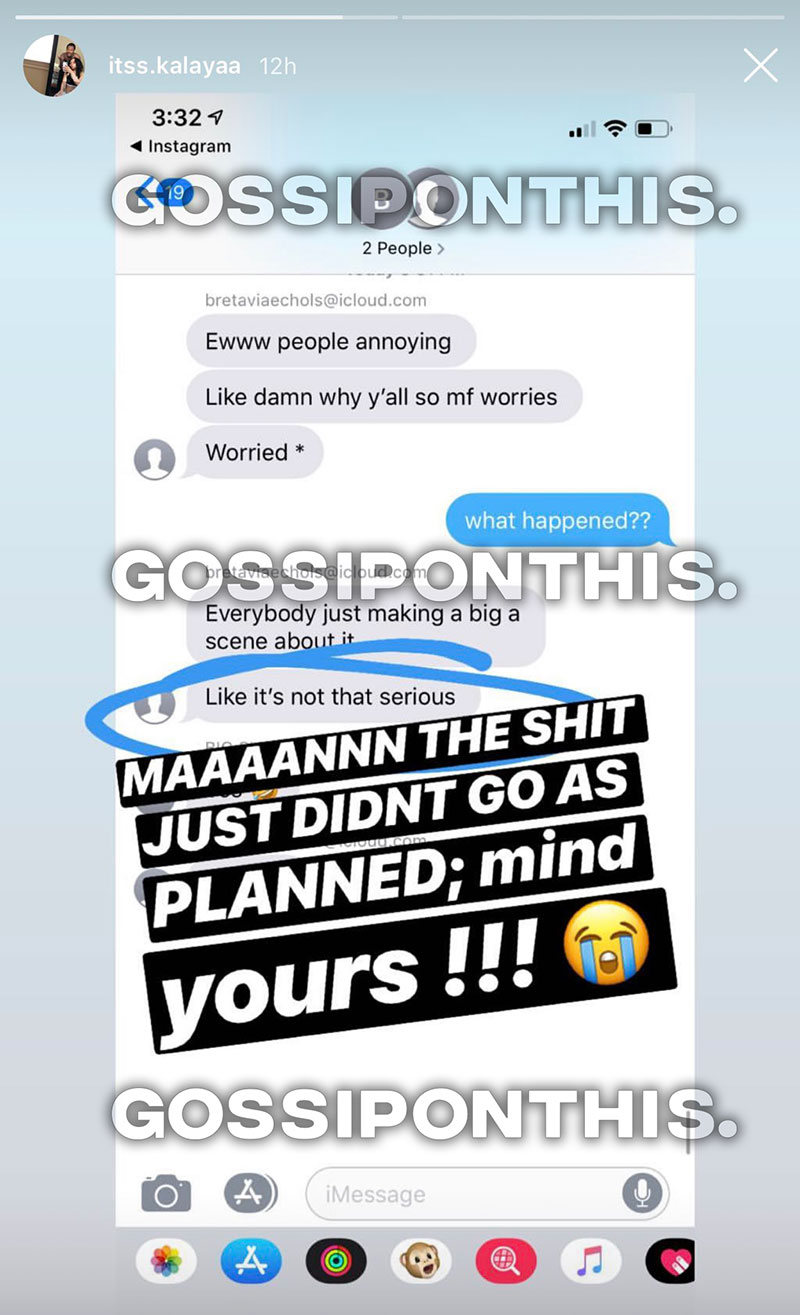 Reese said in another post, in response to the backlash he received on social media: "I'm 17 [the f**k] y'all worried about me for … she good, we good, she ain't got no bruises or [nothing, the f**k] y'all steady talking for!"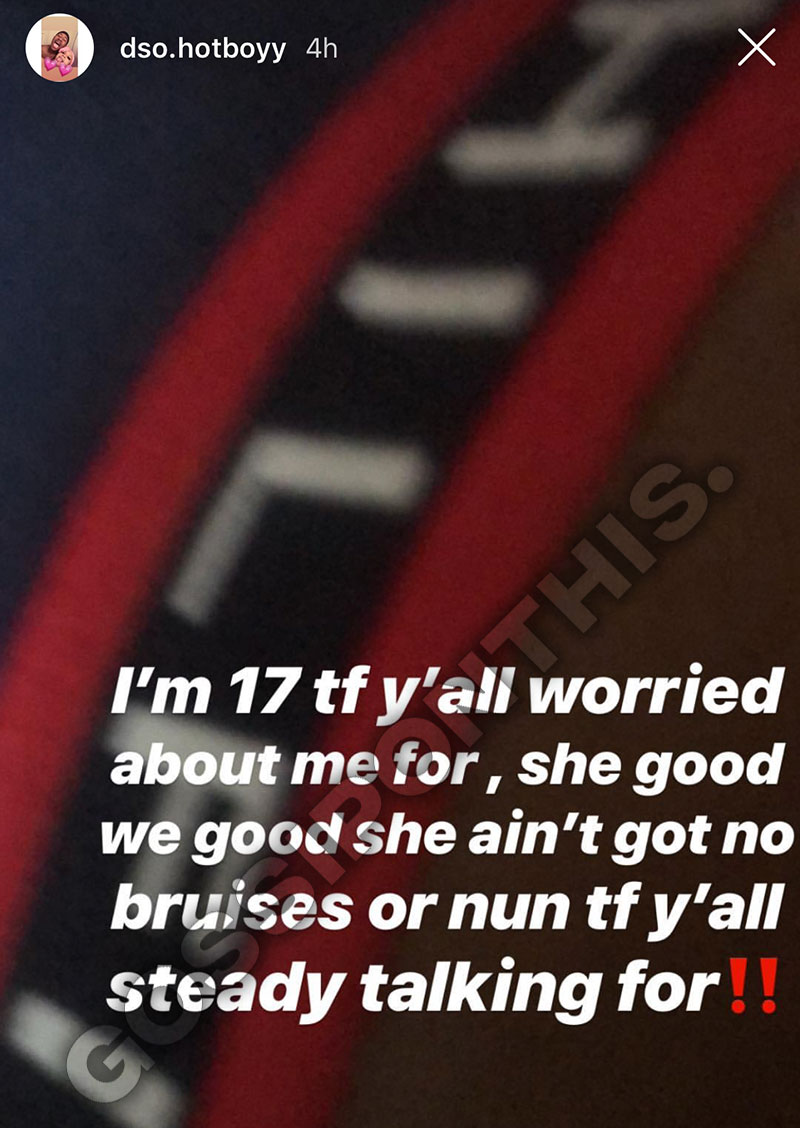 The girl's identity has not been revealed, but she isn't shy about who she is on her public Instagram account.
In fact, her latest post, shared April 2nd, has a caption that reads: "your all i ever need bae; i miss you so much, like can the wait be over already? ?; anyways #FreeMyBae ?. #explorepage #jk4l @dso.hotboyy"
https://www.instagram.com/p/BvxGHS6nNLH/
The day before, she posted a video of them brushing their teeth together and listening to music with the caption "#FreeYouBae."
https://www.instagram.com/p/BvuyPaUBtzI/
It's also worth noting that her Instagram name at the moment is "#FreeMyBaby."
Last Friday (Mar. 29), Reese posted on his IG stories that he was "going to jail" because he had violated his parole. He said in another post: "Bro y'all ain't getting no shout out stop it damn !! f**k this Instagram all this sh*t got me finna go to jail !!"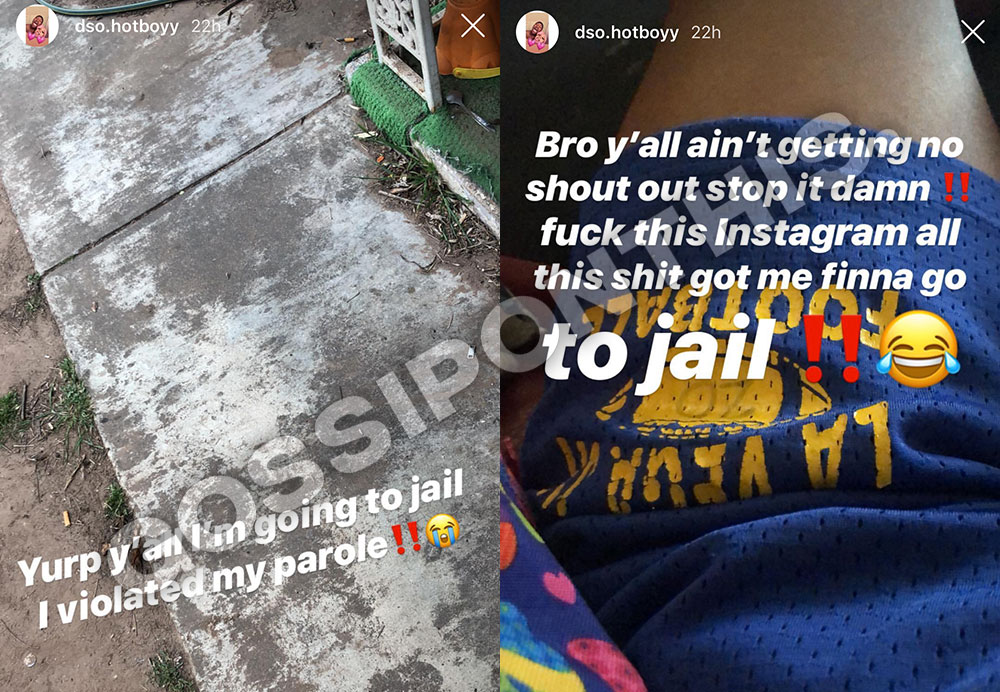 Reese eventually turned himself in on April 1st, but before doing that, he updated his IG followers with yet another post to his stories.
"Y'all I'm finna turn my self in today, I love all y'all man !! #FreeMybruddas," he wrote. "One thing about me Imma do that time I ain't gonna let it do me," he added in a separate post.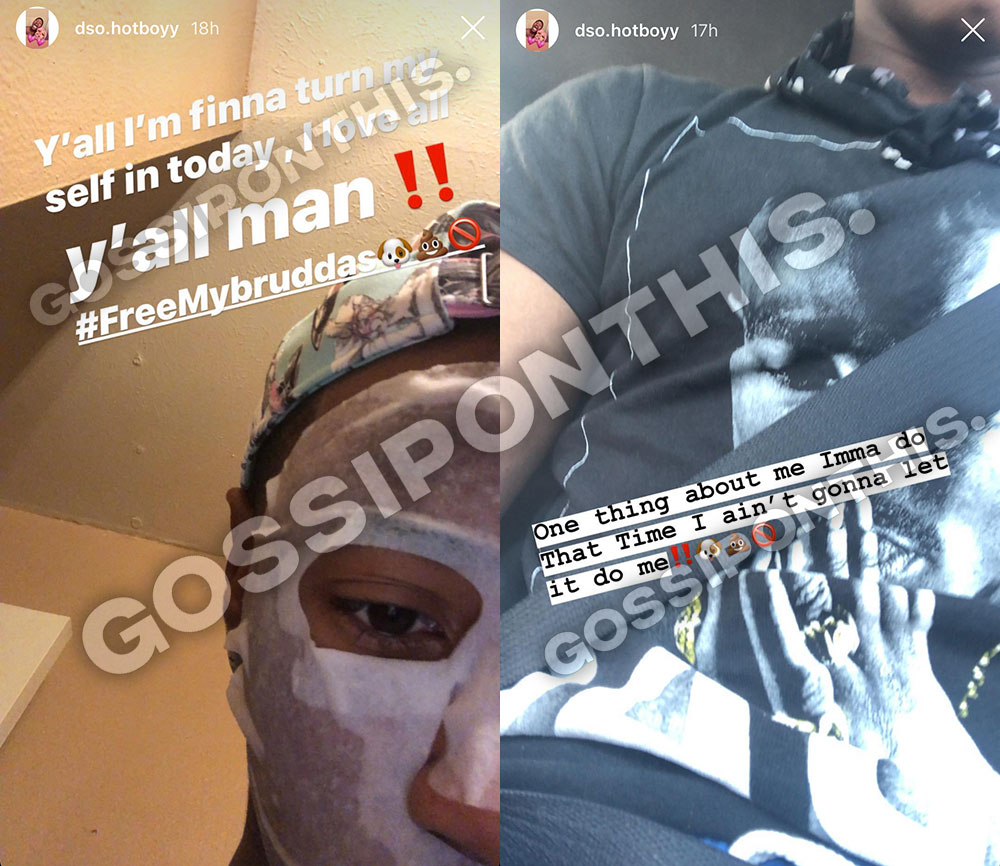 Arrest records obtained by Gossip On This show that a "Jamariona Reese" was in police custody as of April 2nd after being booked at the McLennan County Jail on April 1st for a parole violation.

News reports name the teen as "Jamarion Reese," so it isn't clear if the reporters have it wrong or if his name wasn't entered correctly in the system (more likely the latter).
Swanton would not confirm whether Reese was still in juvenile custody at this moment, as his name no longer appears in the system, but he did say police were not "actively seeking" him because they are aware of his current location and would be serving the warrant any day now.
Be the first to receive breaking news alerts and more stories like this by subscribing to our mailing list.