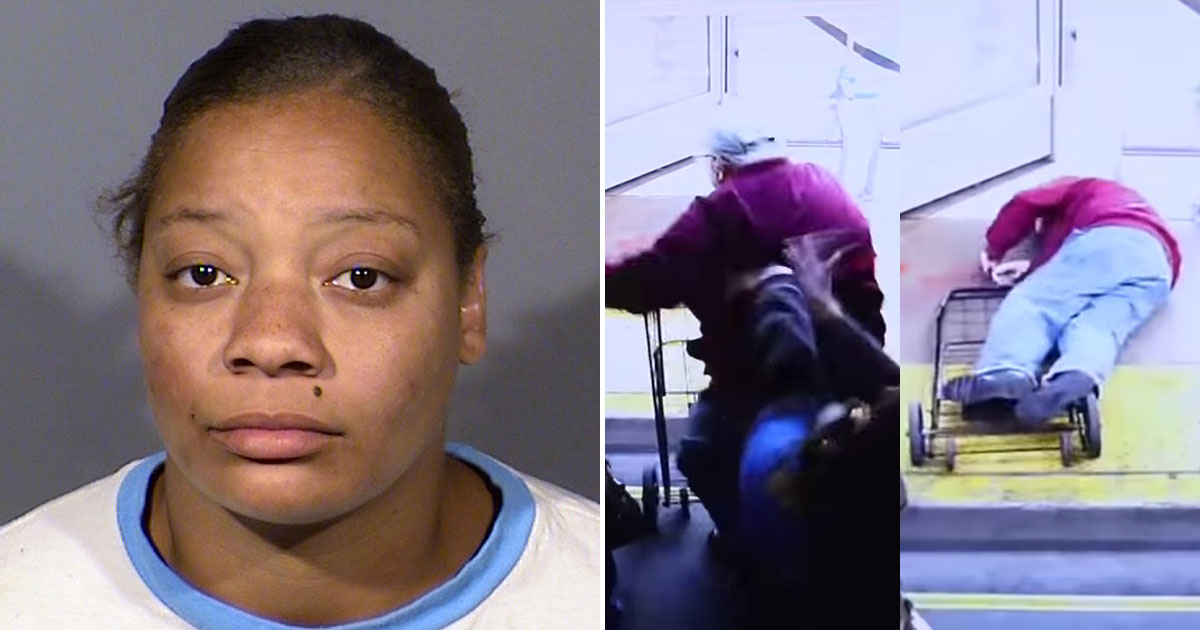 Remember when the internet lost its absolute damn mind over that clip of Maya Angelou reading that young lady about showing elders like her respect?
Yeah, this case of 25-year-old Cadesha Bishop of Las Vegas and 74-year-old Serge Fournier is a perfect example of why so many folks in that Angelou argument agreed with her and said that this millennial generation is doomed and lacks home training.
Long story short, for reasons that remain unclear at the moment, Fournier remarked to Bishop that she shouldn't curse at her fellow bus riders and to "be nicer to the passengers."
What was Cadesha's response to this advice? To shove this elderly man off of the bus.
ABC News has the details:
A 74-year-old man who was pushed off a Las Vegas public bus — allegedly by a woman he had told to "be nicer" — has died from injuries he suffered when he hit the sidewalk, and the woman has been charged with his murder.

Surveillance video released by the Las Vegas Metropolitan Police Department this week captured the scuffle that led to Serge Fournier tumbling from the bus.

[…]

The incident occurred just before 5 p.m. on a Thursday evening in March, as the bus moved through downtown Las Vegas, according to a warrant issued for Bishop.

The video, which did not include sound, showed Fournier speaking to Bishop, then getting behind him and — as the bus stopped and the exit door opened — allegedly shoving him with both hands off the bus. Fournier, who was holding a foldable shopping cart, landed face-first on the pavement and hit his head, according to the warrant.

Fournier "was pushed with enough force that he never touched any of the steps," the arrest warrant stated. "[He] went directly from the bus aisle platform to the concrete sidewalk. His head landed approximately eight feet from the bus doorway."
Cadesha Bishop has been charged with murder for her vicious attack because Serge Fournier died a month later due to complications from the blunt force trauma he received when Bishop shoved him off of the bus.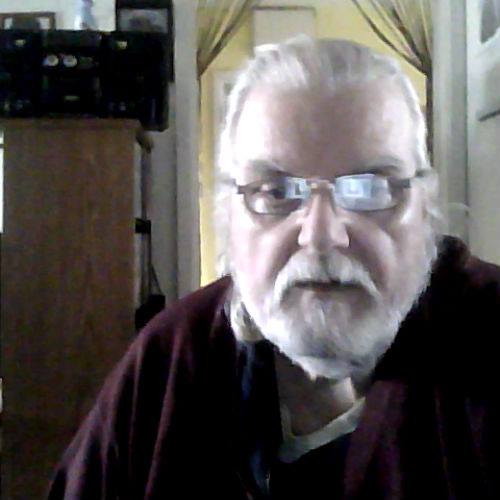 You can see the surveillance footage from the bus yourself below:
Nasty, cruel Cadesha was arrested on May 6th and as of May 15th, she remained in custody on $100,000 bail at the Clark County Detention Center.
A preliminary hearing for Bishop is scheduled for May 23rd, so we might learn more about her motivations and perhaps some kind of defense for her heinous assault of a helpless elderly man.
God don't like ugly and Cadesha is looking like one of the most hideous and grotesque trolls right now.
Be the first to receive breaking news alerts and more stories like this by subscribing to our mailing list.