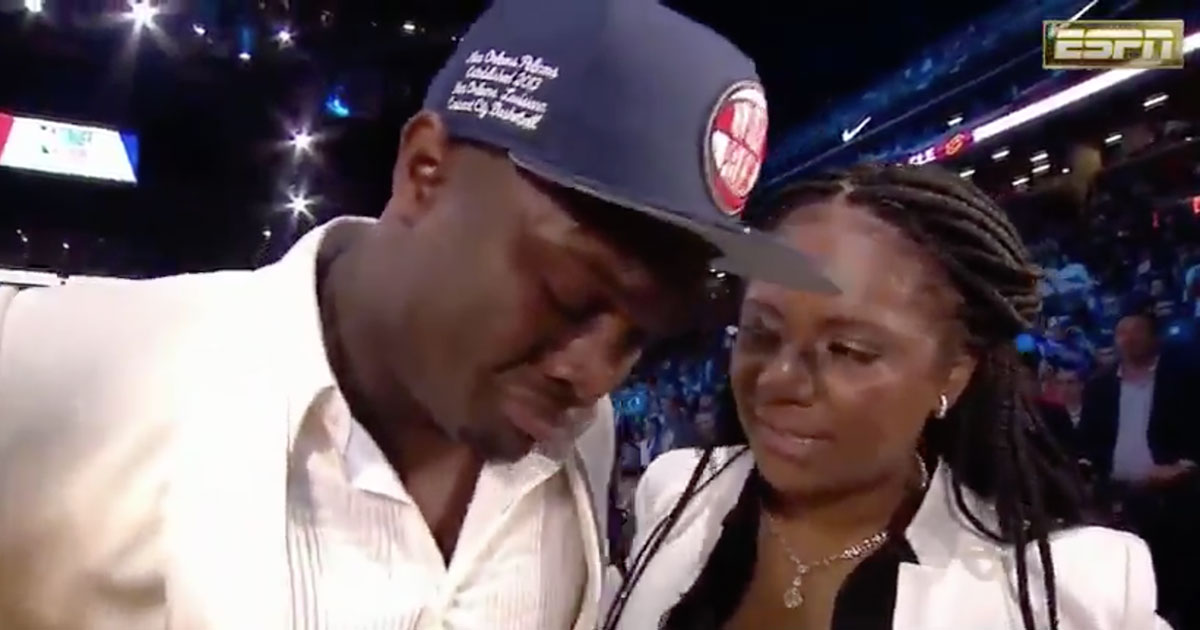 In news that should surprise absolutely no one, Zion Williamson was selected in the 2019 NBA Draft as the No. 1 overall pick to join the New Orleans Pelicans in the upcoming basketball season.
Just days ago, the Pelicans—who won the draft lottery earlier this year—traded Anthony Davis to the Lakers for a slew of new players, including Lonzo Ball, Brandon Ingram, Josh Hart, and three first-round picks (including the fourth overall pick).
And Zion has been on everyone's radar since 2017 when he was a five-star recruit at Spartanburg Day School in South Carolina (He even had Drake rocking his high school jersey). Then he went to Duke and killed it for a year.
As Yahoo! Sports put it: "There is no precedent for his 22.6 points (70.8 effective field-goal percentage), 8.9 rebounds, 2.1 assists, 2.1 steals and 1.8 blocks in 30 minutes per game for the Blue Devils, all of which solidified his status as a generational talent."
So it was a no-brainer that, as the No. 1 Draft Pick, Zion would be selected first overall by the Pelicans, yet that didn't stop him from getting emotional after it was all said and done.
In an interview with ESPN after the announcement, Zion broke into tears while doting on his loving mother, Sharon Sampson, who he says made all of this possible.
"I didn't think I'd be here in this position," he said. "My mom sacrificed a lot for me. I wouldn't be here without my mom. She did everything for me. I just want to thank her."
Zion Williamson gets emotional while talking about his mom after getting picked #1 overall in the NBA draft pic.twitter.com/QXBbOmgj8N

— gifdsports (@gifdsports) June 20, 2019