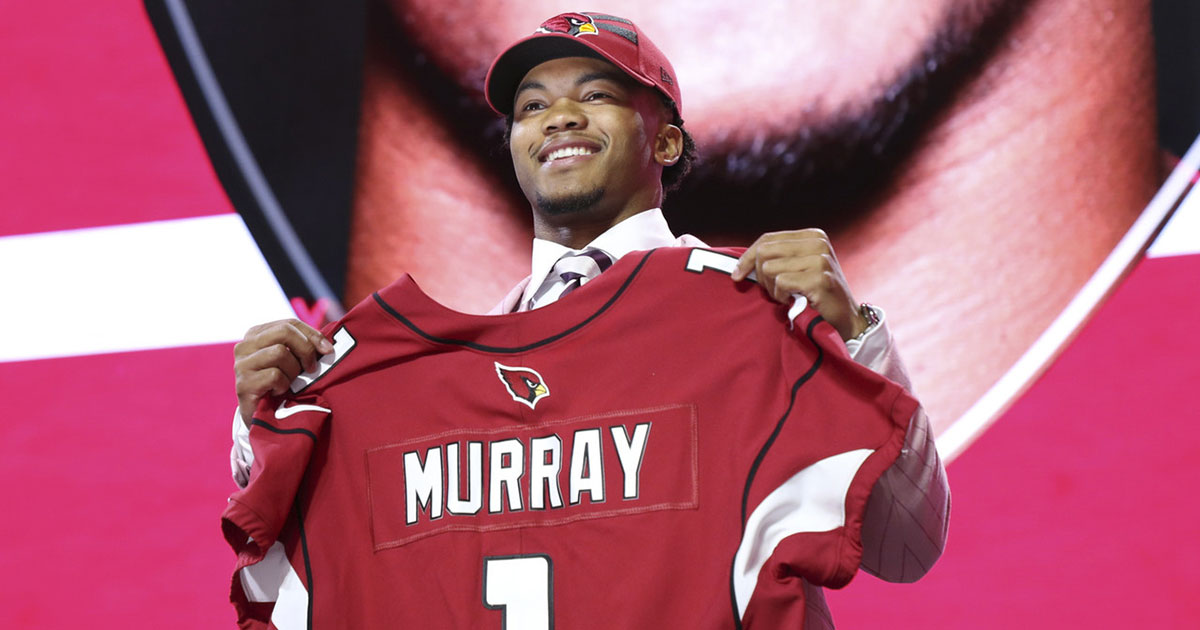 It's not easy making sports history, and it usually doesn't happen until athletes are well into their careers. But for Kyler Murray, he's already making history right out of the gate!
The Oklahoma Sooners quarterback was selected No. 1 overall by the Arizona Cardinals Thursday night (Apr. 25) in the first round of the NFL draft.
And in 2018, he was selected as the No. 9 overall MLB pick by the Oakland Athletics in the first round, which makes him the first athlete EVER to be selected in the first round of both the Major League Baseball and NFL draft.
When Murray was selected ninth in the 2018 MLB draft, he agreed to a deal that would allow him to finish playing college football at Oklahoma.
But after winning the Heisman Trophy back in December for the 2019 season, he decided to pursue an NFL career instead of playing baseball.
With more than 5,000 yards and over 50 touchdowns to his name, the choice may have seemed like an easy one for Kyler, but by choosing to play football, he forfeited a $4.66 million signing bonus offered by the MLB.
"It was definitely one of the toughest decisions I've had to make," Murray said of choosing football over baseball. "I believe I'm in the right place."
Kyler did, however, sign a four-year, fully guaranteed $35 million contract with the Arizona Cardinals, so he's still winning, regardless.
"I can't put it into words," Murray said after being selected as the No. 1 overall pick in the NFL draft. "It's a dream come true… It's surreal. I can't wait to join my team and become the best ever to play this game."