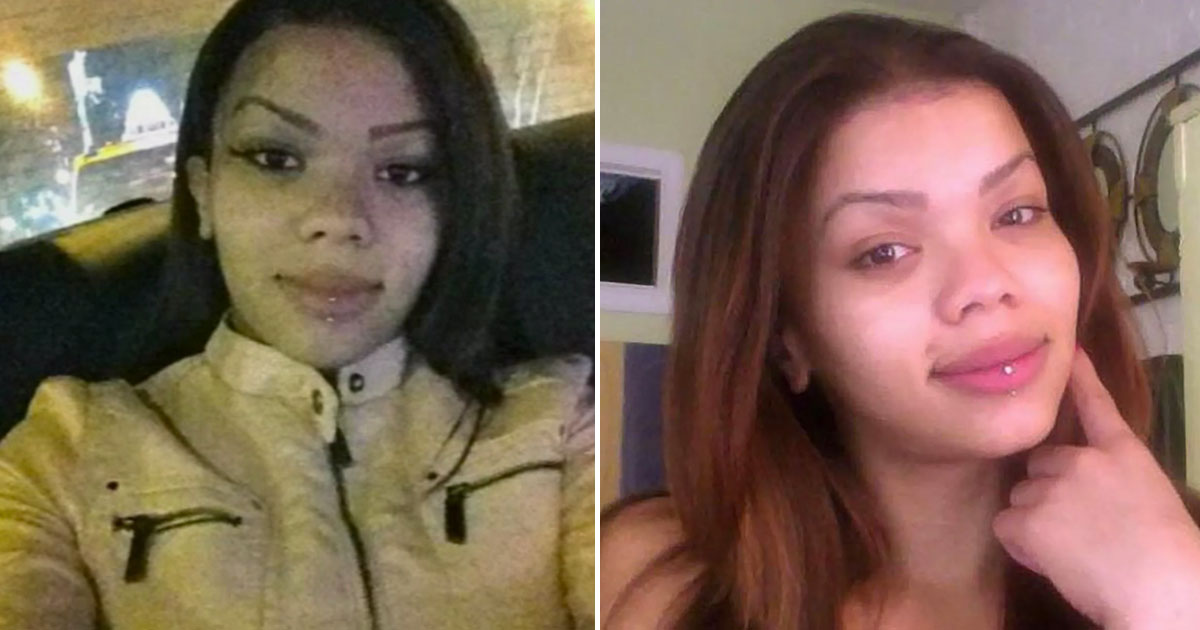 The hashtag #JusticeForLayleen is trending on social media as people around the country around the family of Layleen Cubilette-Polanco, a 27-year-old black trans woman who was found dead in her jail cell on Rikers Island last week.
According to New York's ABC 7 News, Polanco was arrested in late April for allegedly assaulting a cab driver in Harlem and being in possession of a controlled substance.
Polanco was sent to Rikers Island, where officials say they found her unresponsive in her jail cell Saturday (Jun 8), and despite CPR efforts to revive her, she was pronounced dead about an hour later, just days before she was due to be released on June 13th.
Out magazine reports that Polanco was being kept in the Rose M. Singer women's facility in a housing unit meant to reduce violence against trans and gender non-conforming people.
Officials said foul play didn't appear to be an issue, but the Department of Correction promised a full investigation into the matter, with its commissioner, Cynthia Brann, releasing the following statement, according to ABC News: "This is a tragic loss and we extend our deepest condolences to her family."
As the Medical Examiner works to determine the how and why surrounding Polanco's cause of death, members of Polanco's family as well as the LGBTQ community plan to rally outside New York's Criminal Court building at 100 Centre Street on Monday (Jun 10) from 6-7 p.m. EST to demand justice for Polanco.
Also known as Layleen Xtravaganza, Polanco was a member of the house-ballroom House of Xtravaganza and was known for walking the category of realness at balls, according to Out.
Layleen Polanco is reportedly the tenth black trans women to die in 2019, and Black Trans Media honored all ten of the women over the weekend, writing their names on a banner for Brooklyn Pride.
Last night w/ our banners at #BrooklynPride mourning our black trans sisters while others celebrated. We have joy not w/out honoring our ppl. Bk pride is a gentrified space we didn't want to participate held power posting up w our folks lighting candles #blacktransloveiswealth pic.twitter.com/L2Xm7okFdn

— BlackTransMedia (@BlackTransMedia) June 10, 2019
"This tragic loss of yet another member of the trans community comes just days after the start of Pride season," the organizers of Monday's rally wrote in a statement on Facebook.
"There is no pride to be had while trans folks continue to face an epidemic of fatal violence. We demand a full investigation into the death of Layleen Polanco Xtravaganza and transparency with [the] community."
Layleen's sister, Melania G. Cubilette, started a GoFundMe to help cover Polanco's funeral costs that has raised more than $12,000, exceeding its initial goal of $9,000.
Meanwhile, Twitter tributes have been pouring in for Layleen all weekend under the hashtag #JusticeForLayleen:
This is very real. Trans women are so unprotected. This breaks my heart. #JUSTICEFORLAYLEEN pic.twitter.com/LnX4I7WF8V

— ? ?????? ? (@K1SSFROMAROSE) June 9, 2019
I can't help but think about #Sandrabland and the mystery of her death while incarcerated and the nation outrage I witnessed and contributed to. The supreme Court is seeing Donald Trump's appeal of federal laws that protect trans people. #StandupFIGHTBACK #JUSTICEFORLAYLEEN https://t.co/OWai4ndD5x

— IAM (@IndyaMoore) June 9, 2019
Layleen Polanco was a Black transgendered women that found unresponsive in her cell on Rikers Island yesterday. Too many black trans women have been killed since 2019 started, and a majority of them do not have the suspects to be held accountable! #JusticeForLayleen

— i graduated and i'm scared (@bria_naomi) June 9, 2019
If you don't like or agree with some one because of who they are, then walk away and mind your business. But don't take their life from them. We all have a right to that precious thing called life. https://t.co/9kr7gDMv02 #JusticeforLayleen #LayleenPolanco #LGBTPrideMonth

— EKAJ (@ekajthemovie) June 9, 2019
We join local advocates in demanding a comprehensive investigation into her cause of death.

Just this year a trans woman received an $80,000 settlement due to sexual assault at ??? ???? ????????.#JusticeforLayleenhttps://t.co/YzerrqjbIo

— National Center for Transgender Equality (@TransEquality) June 10, 2019
RIP SISTER!!! THESE WERE BETTER TIMES CARRYING IN THE CITY ?????????? #justiceforlayleen #LayleenPolanco pic.twitter.com/kZ494ioMXD

— Geni (@Bellageni_) June 10, 2019
Be the first to receive breaking news alerts and more stories like this by subscribing to our mailing list.