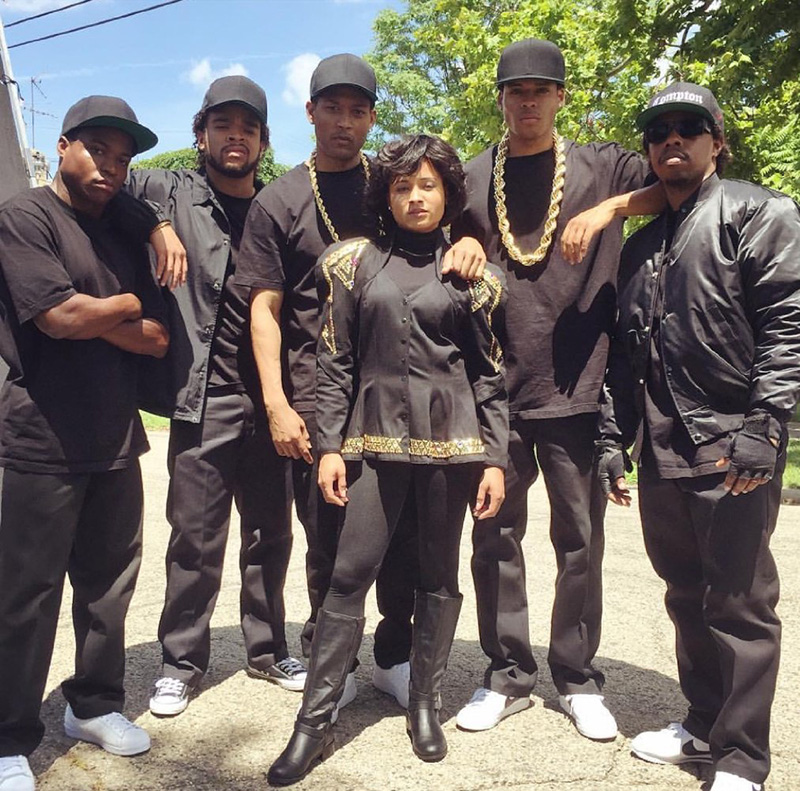 When Straight Outta Compton hit theaters in 2015, a number of unflattering accounts about the way Dr. Dre allegedly mistreated women were revealed from the women who say they suffered the abuse themselves.
One of the women who says she suffered the most was R&B singer Michel'le, who dated Dr. Dre for years and had a child (a son) by him in 1991, all while witnessing the rise and fall of one of Hip Hop's most legendary groups, N.W.A.
Even though Michel'le was a known part of Eazy-E's Ruthless Records, for obvious reasons, her story was not included in Straight Outta Compton — hell, they didn't even mention her name! Now that the smoke has cleared from SOC, Lifetime has turned the focus away from N.W.A and is placing the spotlight on Michel'le Toussant and her relationships with two of the most famous names in Hip Hop.
Narrated by Michel'le herself, Surviving Compton: Dre, Suge and Michel'le is Lifetime's new made-for-TV movie that follows Michel'le and showcases the struggles she went through being a punching bag for Dr. Dre (and eventually Suge Knight) — allegedly, of course — all while trying to make a name for herself in the music industry.
Dr. Dre is obviously none too pleased about the way he's being portrayed in the film, so in an effort to protect his image, the rapper sent Sony a cease and desist letter threatening to sue them (and Michel'le too) if the film airs. Michel'le basically told TMZ in an interview that she ain't skurred because she's ready to tell the truth in court if need be.
Well, the movie finally aired on Saturday night (Oct. 15), so that means that, unless Dr. Dre was just bluffing, the 3-digit millionaire should be meeting with his legal team right about now to figure out how they should proceed forward with their lawsuit against Sony and Michel'le.
Look below for Lifetime's synopsis of "Surviving Compton: Dre, Suge and Michel'le" and keep scrolling to meet the cast of the film.
Celebrated hip-hop recording artist Michel'le will speak up and speak out about the darker side of Compton hip-hop as she narrates the Lifetime Original Movie, "Surviving Compton: Dre, Suge & Michel'le," based on her life story, premiering Saturday, October 15 at 8PM ET/PT.

The first lady of Ruthless Records, who triumphed over a life riddled with abuse and adversity, is ready to share her story with the world. Produced by Sony Pictures Television and Thinkfactory Media, Surviving Compton: Dre, Suge & Michel'le stars Rhyon Nicole Brown ("Lincoln Heights") as Michel'le, newcomer Curtis Hamilton as Dr. Dre and R. Marcos Taylor, who reprises his role as Suge Knight after having starred as the music executive in last year's feature film, "Straight Outta Compton." Jamie Kennedy ("Scream," "Malibu's Most Wanted") also stars as music manager Jerry Heller.

Discovered at a young age, the shy, squeaky-voiced Michel'le (Brown) was plucked straight from South Central, Los Angeles and catapulted into the spotlight while riding N.W.A's rocket ride of early success. Surrounded by industry visionaries from Eazy-E to Tupac Shakur, Michel'le quickly climbed the charts; but, her musical successes were soon overshadowed by betrayal and corruption. A nearly decade-long romance with the infamous Dr. Dre (Hamilton) pushed her into a life tarnished by alcohol, drugs and violence until her savior came in the unlikely form of Suge Knight (Taylor), co-founder of Death Row Records and Dre's business partner. Friendship would turn into a courtly romance, but the union Michel'le thought they had did not end happily-ever-after. With children from both men and a career to protect, Michel'le's voice became silenced by Compton's biggest power players. Until now.

"Surviving Compton: Dre, Suge & Michel'le" is produced for Lifetime by Sony Pictures Television and Thinkfactory Media. Leslie Greif executive produces. The film also furthers Lifetime's Broad Focus mission of hiring and supporting female creatives behind the camera, with writing by Dianne Houston (Take The Lead), directing by Janice Cooke ("One Tree Hill," "UnREAL"), costumes by Jonetta Boon ("The Notebook"), casting by Fern Champion ("Hatfields & McCoys"), Leah Daniels (Empire) and Sharon Lieblein ("Million Dollar Quartet"), and composing by Kathryn Bostic ("Dear White People"), among others.
Rhyon Nicole Brown as Michel'le Toussaint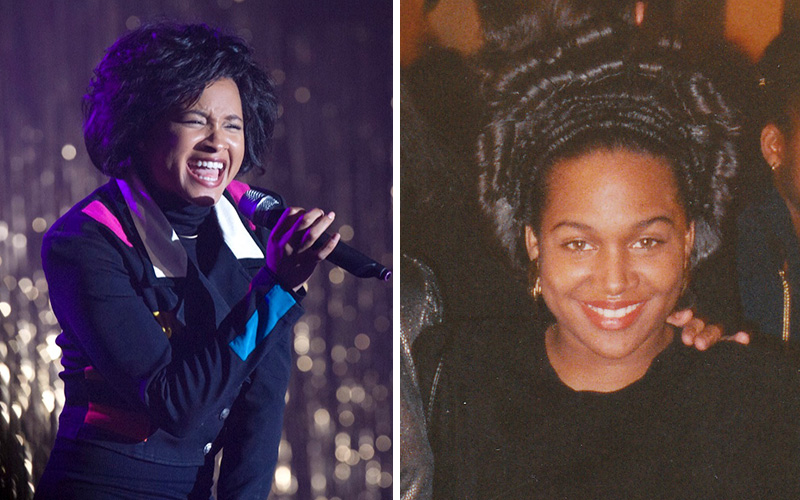 Actress Rhyon Nicole Brown stars in the film's lead role as R&B singer Michel'le Toussaint. Before Surviving Compton, Brown's most notable small screen role was "Lizzie Sutton" on the TV show Lincoln Heights, which aired on ABC from 2007 to 2009. She also starred in the 8-episode web series Eight Crazy Dates, and she's also appeared on TV shows like For Better or Worse, In Plain Sight, 7th Heaven, That's So Raven and The Bernie Mac Show. Rhyon N. Brown also appeared in the big screen biopic about rapper 50 Cent's life, Get Rich or Die Tryin.
Curtis Hamilton as Dr. Dre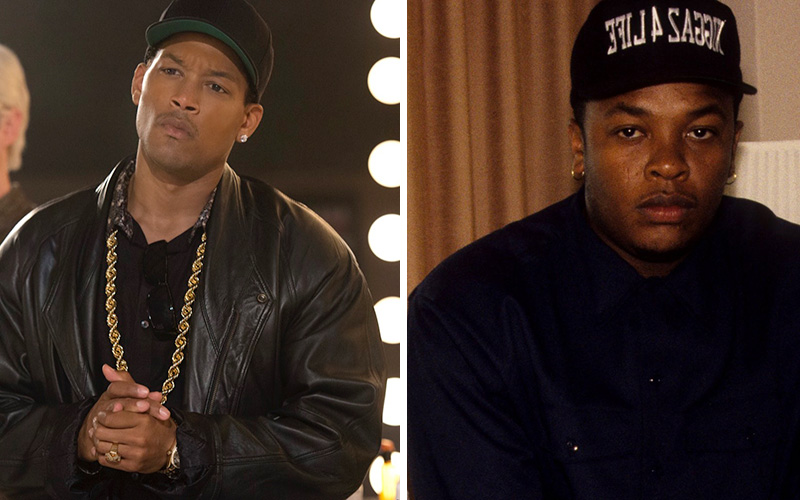 After years of playing bit parts, Curtis Hamilton finally landed a major role in Surviving Compton as rapper/producer (and eventual Hip Hop mogul) Dr. Dre. Before Surviving Compton, Hamilton had bit parts in shows like Rizzoli & Isles and Castle. Hamilton also a producer, director and writer credit for the 2015 short film The Missed Call.
R. Marcos Taylor as Suge Knight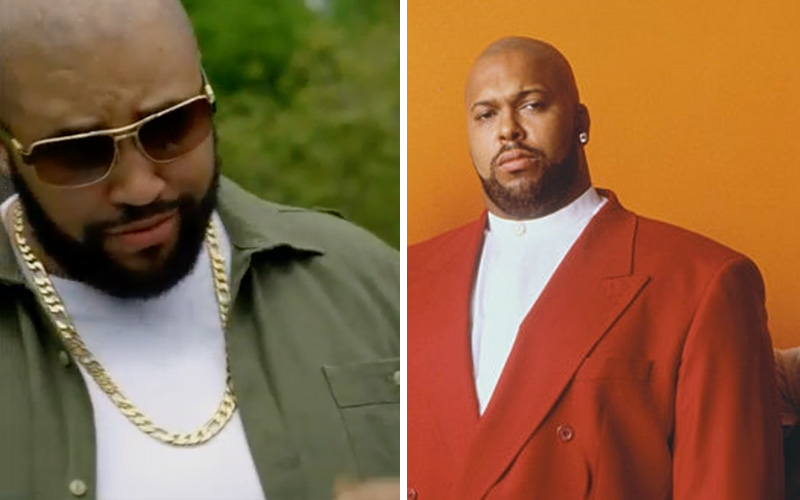 If this name and/or face looks familiar to you, it should, because R. Marcos Taylor not only plays Suge Knight in Surviving Compton, but he also played the villainous Hip Hop figure in Straight Outta Compton. But Taylor isn't just your average "actor," he's also a seasoned stuntman, having done stunts for shows like Luke Cake, Gotham and Sons of Anarchy, as well as the film Teenage Mutant Ninja Turtles.
Vonii Bristow as Ice Cube
Vonnii Bristow plays the role of Ice Cube in Surviving Compton. The young actor has also appeared in TV shows such as Atlanta and Survivor's Remorse.
Omari Wallace as Eazy-E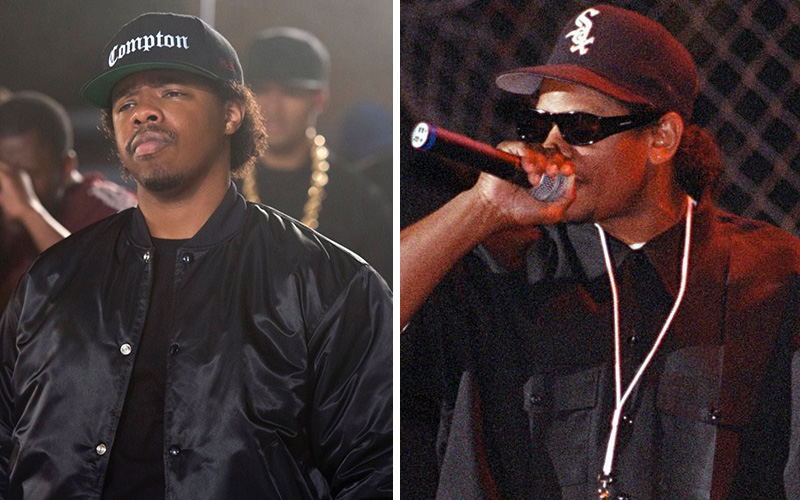 Omari Wallace plays Eazy-E in the film. Before scoring this role, Wallace had a bit part in the 2014 movie "Ride Along," which, ironically, stars Ice Cube.
Deric Augustine as DJ Yella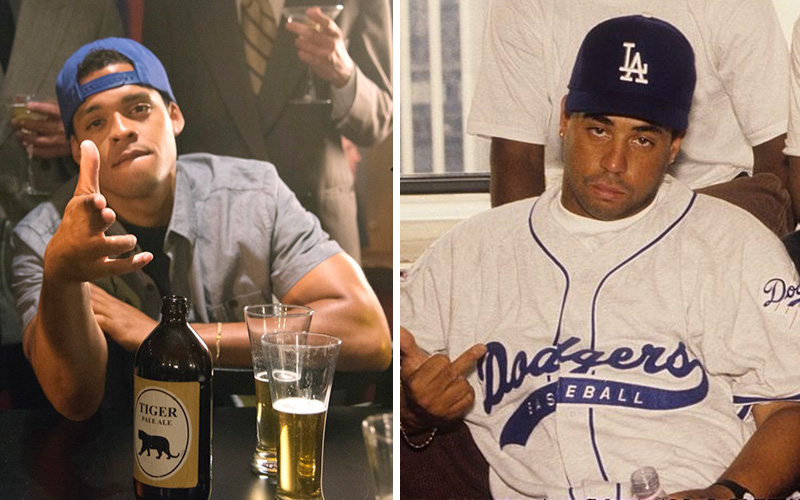 Deric Augustine plays N.W.A member DJ Yella in the movie. His acting career includes parts in TV shows like Notorious, The Vampire Diaries and Queen Sugar.
Daniel DeBoe as M.C. Ren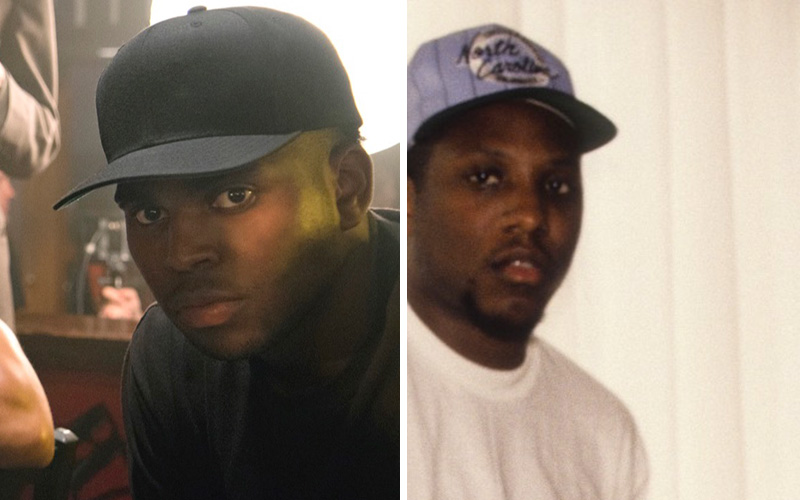 Daniel DeBoe plays the role of N.W.A's MC Ren. According to his IMDB page, this is his first major acting role.
Jamie Kennedy as Jerry Heller
Comedic actor Jamie Kennedy stars in the movie as N.W.A manager and Ruthless Records cofounder Jerry Heller, who died of a heart attack on September 2, 2016. Kennedy is a seasoned actor with previous roles in films such as Malibu's Most Wanted, Scream, Scream 2 and Scream 3. Kennedy also voiced cartoon characters on Fox's The Cleveland Show and Nickelodeon's Fanboy & Chum Chum.
Be the first to receive breaking news alerts and more stories like this by subscribing to our mailing list.