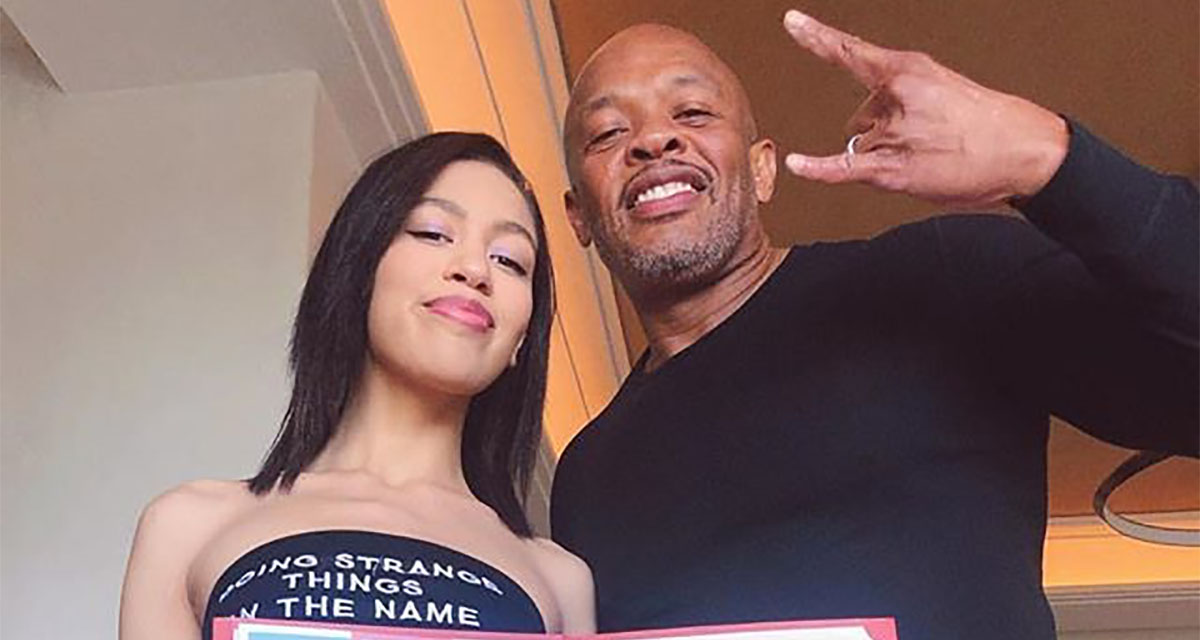 At a very young age, most of us are taught that it's not kind or wise to brag. Unfortunately, hip-hop is a genre where nearly 90% of the talent and material consists of nothing more than stunting on your peers, your enemies and hell, even your own family.
But Dr. Dre is a whole-ass 54-year-old billionaire who, for the most part, keeps his mouth shut, head down and minds his business.
So when Dre posted a mocking post on his Instagram account that highlighted the fact that his daughter, Truly Young, got into USC without cheating (a clear dig at Aunt Becky 'nem who've been in the headlines for the college admissions scandal), it seemed tacky and ill-advised.
Dr. Dre on Instagram: "My daughter got accepted into USC all on her own. No jail time!!!" pic.twitter.com/sU6sLIZdfQ

— Yashar Ali ? (@yashar) March 24, 2019
"My daughter got into USC all on her own. No jail time!!" he stupidly wrote on his Instagram post, which has since been deleted.
But little did we know that the web was about to get a WHOLE lot more tangled.
You see, it turns out that Dre's hands actually weren't all that clean as he personally donated $70 million to USC in 2013. And in fact, they have a whole department named after him at the university: The Jimmy Iovine and Andre Young Academy for Arts, Technology and the Business of Innovation.
So while Dre might not have hired a college admissions coach to fake an athletic career for Truly or have someone help her to cheat on her SAT tests, his daughter clearly benefited from the same kind of privilege and unfair advantages that the wealthy have when it comes to the college admissions process as there is little doubt that her father's GENEROUS donation to the university absolutely helped greatly sway the likelihood of her application turning into an admission.
Even more damning is the fact that Truly, like Olivia Jade, was out here on social media ADMITTING that her dad was PUSHING for her to go USC. TMZ spotted the post, which is still up on Truly's IG for some reason:
https://www.instagram.com/p/BjDyMvpA5Hs/
This is a textbook example of why minding your business is a thing that more folks should do for their own health and well-being.
If Dre had QUIETLY and PRIVATELY celebrated his daughter's admission to USC, none of this attention would be on his family right now in what should be a very joyful moment.
But because Dre wanted to use his success as an opportunity to step on people he thought were beneath him, the internet quickly opened his files and read him his rights.
Be the first to receive breaking news alerts and more stories like this by subscribing to our mailing list.