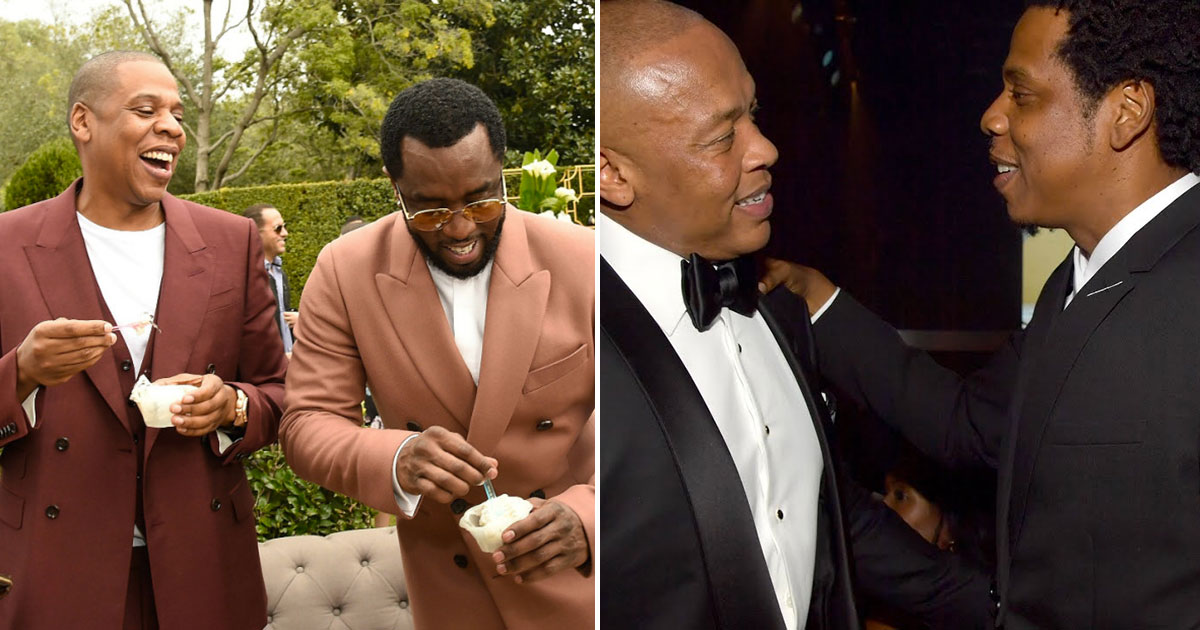 According to Forbes magazine, Jay-Z is the richest man in Hip-Hop, beating out other notable contenders such as Diddy and Dr. Dre.
Forbes reports that "Mr. Beyoncé Knowles," as CNN hilariously referred to him, is worth a whopping $1 billion, making hip Hip-Hop's first ever billionaire.
For the sake of comparison, Dr. Dre's current personal net worth is $850 million and Diddy's is $825 million, which are both very close to the Big B, but no cigar.
Even more impressive, Forbes says Jay-Z has earned more than $500 million in cash the past decade alone (at least $50 million per year) proving that he's really not just a businessman, he's a business, man.
Of course, the rapper turned billionaire has hands in a lot of companies, as Forbes notes that his investment portfolio includes liquor and fashion brands, his music streaming service TIDAL, his art collection, real estate, stakes in tech companies like Uber, and more.
And all of that is on top of the money he makes as an entertainer. For instance, in 2017, he signed a $200 million touring deal with Live Nation.
Mr. Shawn Carter also heads a record label and talent management company called Roc Nation that features a roster of major artists like Rihanna, Kanye West, J. Cole, Meek Mill, D.J. Khaled, T.I., Alicia Keys and more.
Roc Nation also has a sports division with Kevin Durant, Dez Bryant, Andre Ward, Jalen Rose and many others on its roster.
As for exactly how everything factors into his billion-dollar net worth, Forbes has the whole breakdown right here.
Be the first to receive breaking news alerts and more stories like this by subscribing to our mailing list.