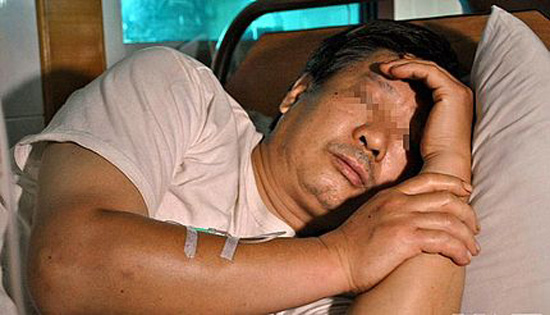 Foreign media outlets are reporting on a bizarre story out of China, in which a man's penis was "stolen," while he slept.
Wait … what?
According to police in East China's Zhejiang province, a 41-year-old man named Fei Lin told them that while he was fast asleep, a small group of men burst into his home in the Niqiao village at around 4 am, put a bag over head, pulled his pants down … and then "ran off" with his penis.

Lin — a rural migrant worker — says that everything happened so quickly, he didn't even realize that his penis was "gone" until he noticed there was blood everywhere.
"They put something over my head and pulled down my trousers and then they ran off," Lin said. "I was so shocked I didn't feel a thing – then I saw I was bleeding and my penis was gone."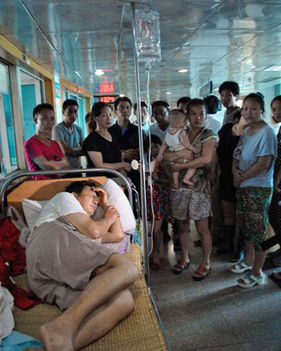 Really?
So you mean to tell us … you didn't even FEEL your d**k getting cut off?
Wow.
While no one has been apprehended yet, police believe the attackers were jealous lovers of several local women whom Lin was romantically/sexually involved with, though Lin denies taking part in any infidelity.
Emergency workers searched for Lin's missing penis … but were unable to locate it, and believe it was purposely taken away by the attackers (as some weird sexual ritual, possibly?), who, along with their girlfriends, are now being sought by the police.
Just when you think you've heard it all…
[Sources: Daily Star, Austrian Times]
Be the first to receive breaking news alerts and more stories like this by subscribing to our mailing list.