Some people love putting their foot in their mouth and D.L. Hughley is the latest celebrity to crack a joke that leaves Twitter cringing in response.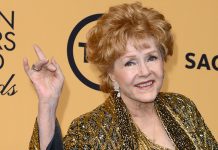 Debbie Reynolds, iconic actress, singer and entertainer, died Wednesday (Dec. 28) at the age of 84, exactly one day after her daughter Carrie Fisher.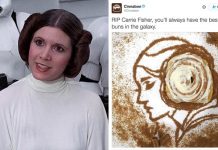 Cinnabon came under fire for its somewhat ill-conceived tweet honoring Carrie Fisher after her passing. Carrie Fisher has outed John Travolta, claiming that the actor is gay! When asked about her old "friend" in a recent interview with Advocate Magazine,...