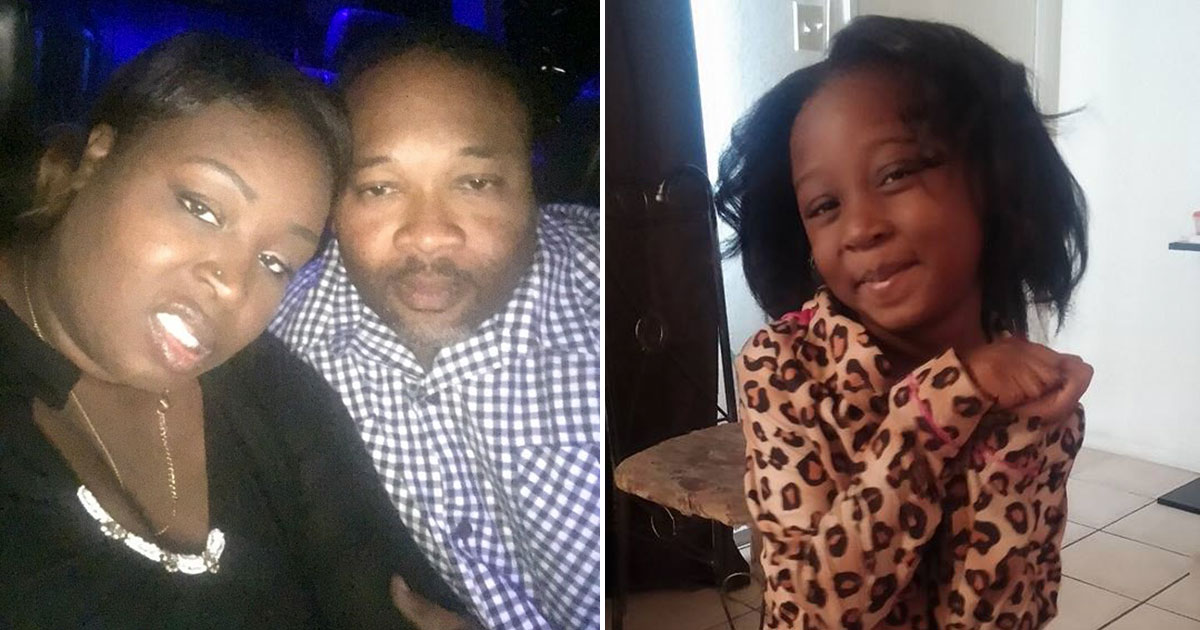 The family of Trinity Love Jones—the 9-year-old girl whose body was found in a duffel bag in the Los Angeles area—says that her mother, Taquesta Graham, a registered sex offender, has been detained along with her live-in boyfriend, Emiel Hunt, over the child's murder.
As we reported yesterday, 38-year-old Emiel Hunt was arrested in connection with the death of Trinity Love Jones, and the Los Angeles County Sheriff's Department announced that they have charged him with the 9-year-old girl's murder.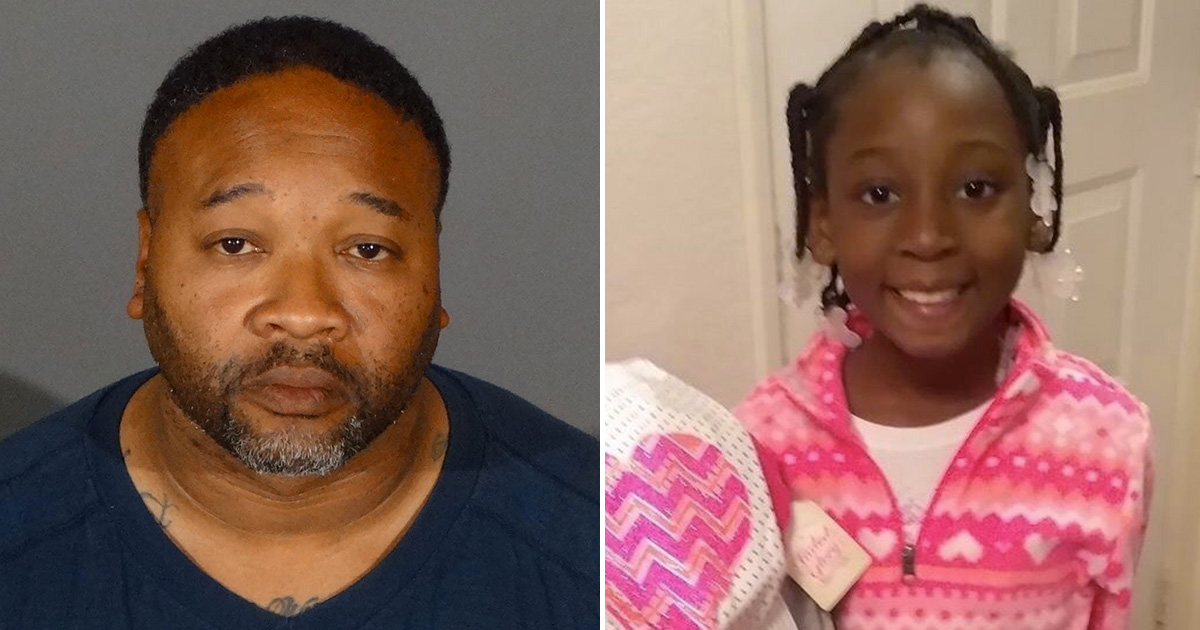 Hunt was arrested Saturday after he was found sleeping in a vehicle parked near the San Diego Int'l Airport. His bail was set at $2 million. He appeared briefly in court Tuesday morning, but did not enter a plea. His arraignment was postponed until April 16th.
Court records show that both Emiel Hunt AND Taquesta Graham have pretty serious criminal histories.
According to police, Hunt was convicted of child abuse in 2005 in San Diego County and spent more than a decade in prison.
As for Graham, Trinity's mother, public records show that she is a registered sex offender.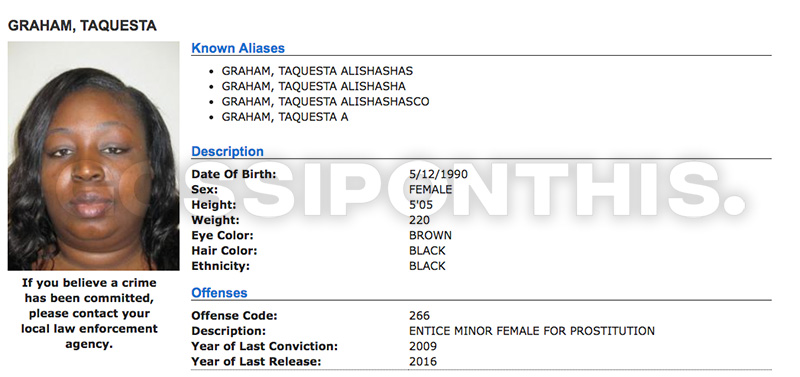 According to the Megan's Law Website, Graham was convicted in 2009 of enticing a minor female for prostitution.
As a person of interest in her daughter's case, Graham also being held on a $2 million bond, according to family members. It isn't clear if she's been arrested as the word they used was "detained."
Graham is not listed in the jail database and she did not appear in court. (FYI: While police can't legally hold a person for more than 24 hours without charging them, someone accused of a serious crime such as murder can be held for up to 96 hours.)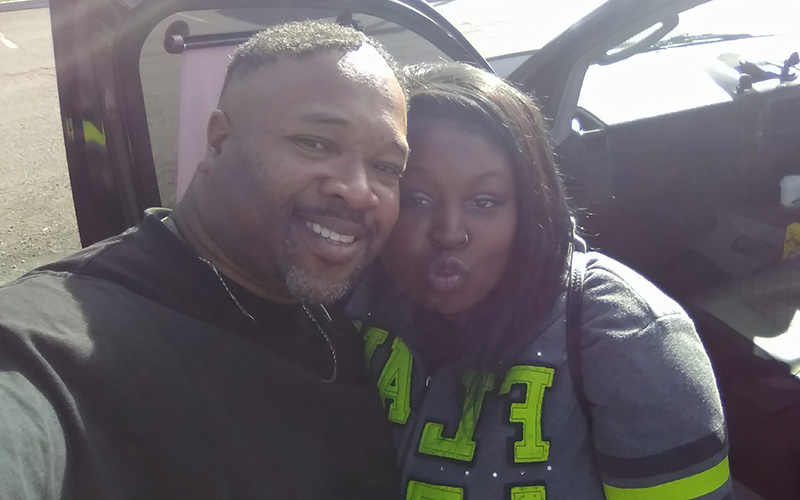 Police have confirmed that Emiel Hunt is one of the two persons of interest being held, however, they haven't yet confirmed that Taquesta Graham is the second person … but the girl's family members say that Graham is definitely being detained for questioning.
Emiel Hunt is accused of killing Trinity Love Jones on or around March 1st, four days before her body was discovered by county workers along an equestrian trail in Hacienda Heights.
Trinity's death has been ruled a homicide by the county coroner's office, however, authorities still haven't revealed exactly how she died, though investigators did say that they found no obvious signs of trauma on her body.
It isn't clear whether the girl was ever reported missing, but an extended family member said on Facebook that Trinity was "not reported missing because her mother kept her away from us. Every time we asked about her she would say she was okay. She enrolled her in home school so she basically was with the mother and boyfriend the whole time…we all reached out, we called dcfs. nobody would listen."
KTLA reported that Trinity's family members want answers as to why the girl was allowed to be in the custody of her mother, who is a sex offender, and the mother's boyfriend, a convicted child abuser.
If convicted on the murder charge, Emiel Hunt faces a possible maximum sentence of 50 years to life in prison.
Trinity's father, Antonio Jones, said he was devastated to find out his daughter was the victim in the suitcase.
"Words can't explain what I'm feeling right now," Jones told KTLA over the weekend. "I just want answers. I just want justice."
With Graham and Hunt behind bars, Jones' family is searching for answers.
"It's more than just the mother and the boyfriend. We have to get to the bottom of it," one family member told KTLA. "We need justice. We need to figure it out. It wasn't supposed to happen like this to no one. Everybody deserves an answer."
Be the first to receive breaking news alerts and more stories like this by subscribing to our mailing list.