After hanging in there with Jordyn through the Tristan Thompson scandal, Kylie jumped off the friendship wagon with Jordyn after video emerged of Jordyn hanging with another of Khloe's exes.
The Jordyn Woods and Tristan Thompson cheating scandal unfolded on part one of the two-part "Keeping Up with the Kardashians" season finale. And while trying finding out the truth with help from her close family, Khloe shockingly revealed that Tristan threatened to kill himself over the scandal.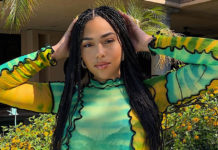 Jordyn Woods has spent most of her life in a Kardashian-Jenner world as Kylie Jenner's best friend. But it took being shunned by the famous family and "bullied by the world" for Woods to fully the understand the plight of the black woman.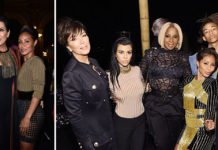 A friendship between the Smith and Kardashian families, which spans several years, has now come under serious strain after Jordyn Woods got put out of the Kardashian circle of trust for making out with Khloe's baby daddy Tristan Thompson.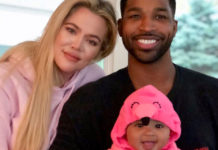 Word on the street is that Tristan Thompson has pulled a disappearing act on his 11-month-old baby girl, True, and Khloe's not really feelin' it.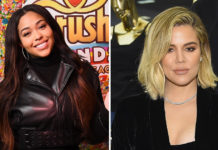 Hours after Jordyn Woods' "Red Table Talk" interview with Jada Pinkett Smith about the Tristan Thompson cheating scandal, Black Twitter rallied behind her as Kardashian fans trashed her for being what they consider a homewrecker.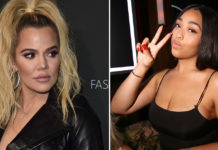 It seems as though Khloe Kardashian has had a change of heart over this whole Jordyn Woods/Tristan Thompson cheating scandal.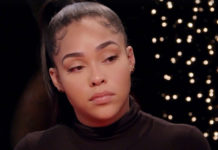 Right is right and wrong is wrong. The Kardashians have their own fair share of dirt, but Jordyn Woods must truly think we're all fools if she expects to believe her version of events on what went down between her and Tristan Thompson.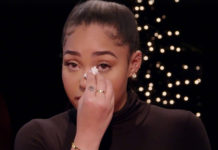 Jordyn Woods says she feels "free" after finally breaking her silence about the cheating scandal between her and Khloe Kardashian's baby daddy Tristan Thompson. Here are some of the standout quotes from Jordyn's tell-all interview: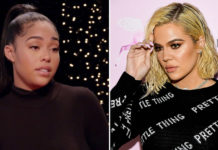 It looks like Khloe Kardashian watched Jordyn Woods' "Red Table Talk" interview, and she does not like how Woods seemingly played the role of an innocent little lamb who did nothing wrong.
Jordyn Woods' "Red Table Talk" interview with Jada Pinkett-Smith is now live on Facebook Watch, and in it, Kylie Jenner's (former?) BFF opens up about how the scandal has affected her and the role she played in it.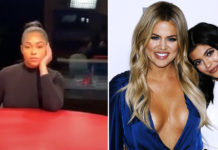 Jordyn Woods reportedly signed a Non-Disclosure Agreement (NDA) with the Kardashian Klan, and she may have violated it by appearing on Jada Pinkett-Smith's famous internet web series "Red Table Talk."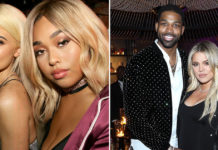 Jordyn Woods is pulling a Jamie Foxx and blaming it on the a-a-a-a-a-alcohol when it comes to her fling with Tristan Thompson.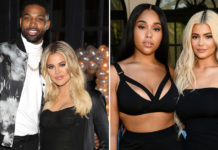 Uh oh! Looks like Khloe Kardashian's baby daddy, Tristan Thompson, got caught creepin' again! But this time, it wasn't an anonymous Thotiana, but instead, someone who Kylie Jenner called a friend.