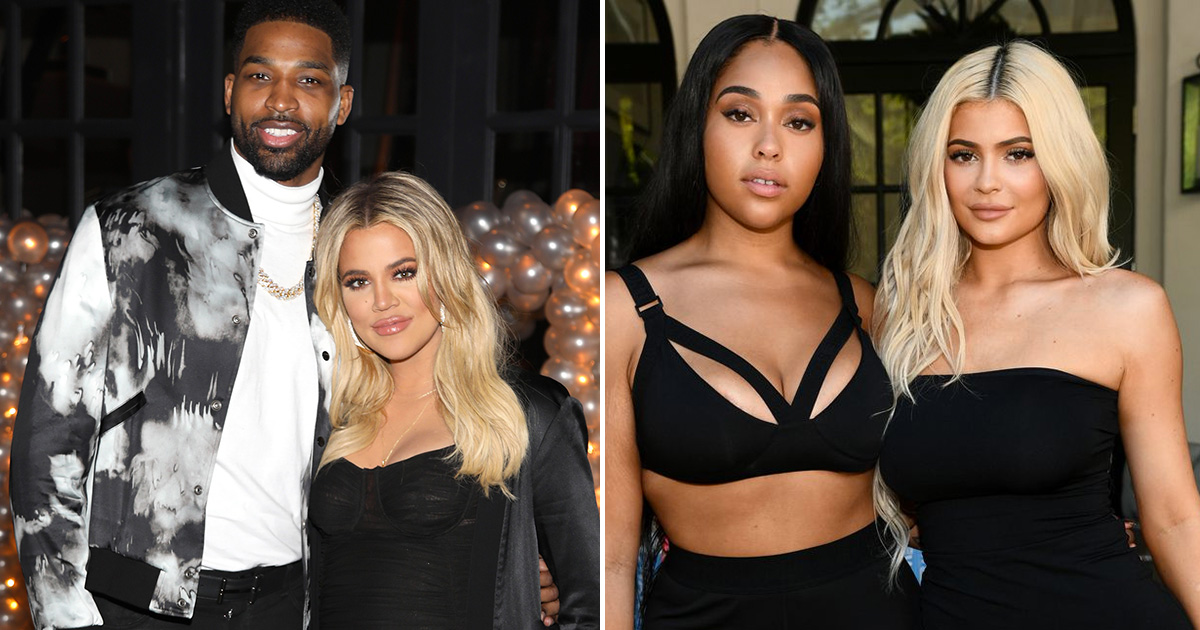 The only thing more challenging than being a Kardashian in 2019 is being the friend of a Kardashian. These girls are notorious for running through black man after black man but their friendships with many girls are often short-lived.
Doubt it? Here's a running list of some of the gal pals the Kardashians used to call friends:
Brandy
Paris Hilton
Blac Chyna
Ciara
Adrienne Bailon
Caitlin Jenner
So yeah, these girls know how to unhitch people from their wagon very nicely.
And guess what? This list is subject to updates and renewals. And after the latest reports, it's safe to say that you can add Kylie Jenner's BFF Jordyn Woods to that list of former friends cause Khloe Kardashian is calling the young girl OUT.
In the comments section of a post on Hollywood Unlocked's Instagram, Khloe and her long-time friend Malika pretty much confirmed that Jordyn was getting cozy with Khloe's man, Tristan Thompson, at a party over the weekend.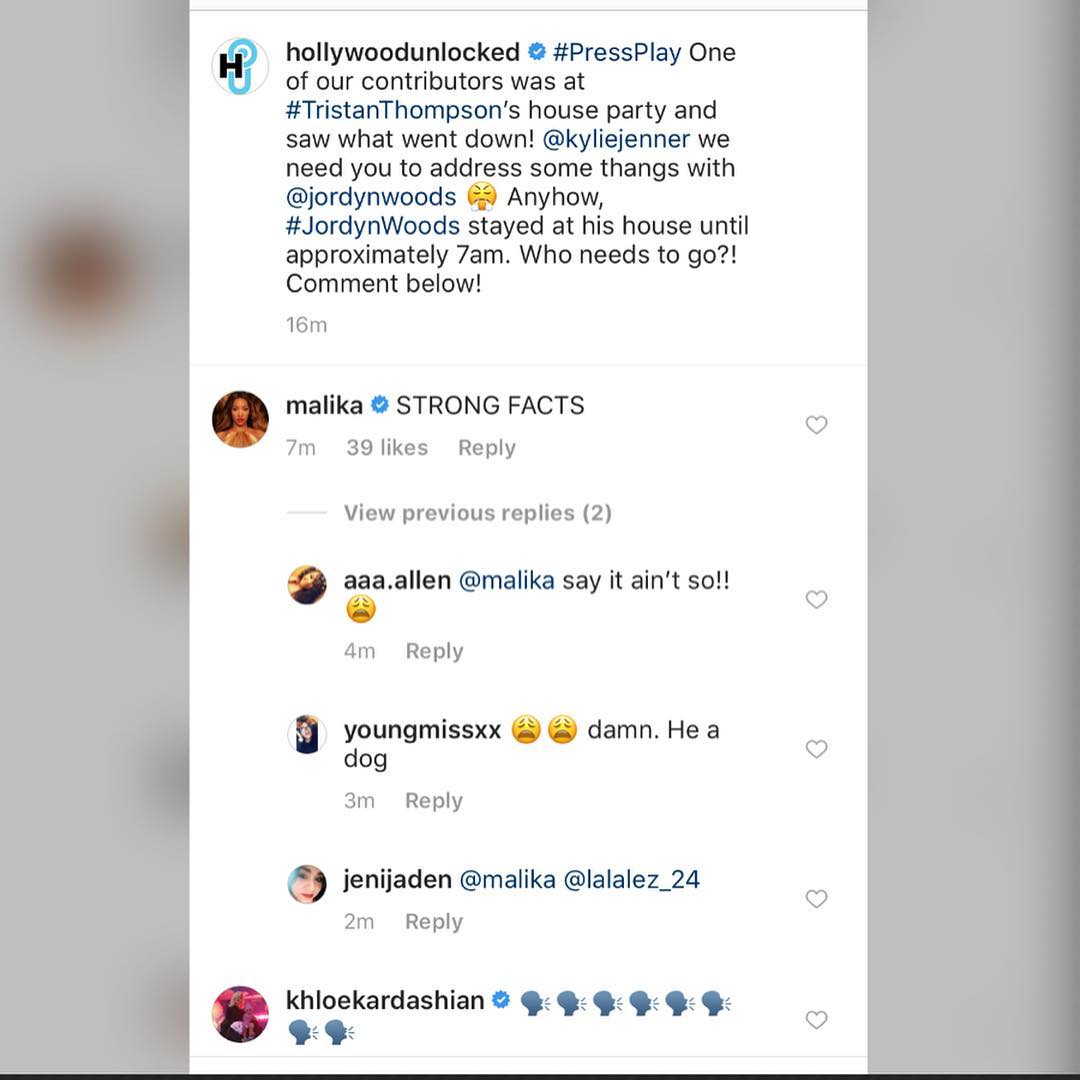 Yikes.
The fact that Tristan may or may not have cheated on Khloe again isn't terribly surprising news to the world, given that he was caught cheating on her and embarrassed her publicly when she was pregnant with their daughter, True.
But what IS surprising to everyone, including Khloe, is that Jordyn Woods would betray Khloe in this way given her close friendship with Kylie Jenner, Khloe's younger sister.
According to a report from E! News, the whole family is cutting Jordyn out of their lives.
This scandal marks the end of a friendship that spans well over a decade. A source tells E! News: "The whole family is writing Jordyn off."

Cutting ties with the 21-year-old is going to be hardest for Kylie, who, according to a source, "was in denial for days."

The makeup mogul "is very torn on how to handle the situation," and for good reason. [Kylie's 1-year-old daughter Stormi] fondly refers to Woods as Auntie Jordyn and [Kylie] reportedly lets her friend live in her guest house.
Man, Jordyn is about to be the new Blac Chyna among these girls. She is definitely getting deleted from the group chat and the social media unfollows are bout to be lit, if they haven't already happened.
So far, Jordyn has kept it cute and hasn't come out guns ablazing on social media. She and Tristan tried to mildly temper the fiery situation by claiming the rumors were "fake news," but they couldn't really run with that lie given that Khloe was running around on social media confirming every damn thing.
Wheeeeeww! One thing you have to give Khloe credit for is being the Kardashian who gives the least f**ks among her klan.
As for Jordyn, if she doesn't have credible receipts to rebuke these claims, she's better off just taking the L, packing her wigs and heading on out of Kylie's guest house ASAP.
Be the first to receive breaking news alerts and more stories like this by subscribing to our mailing list.