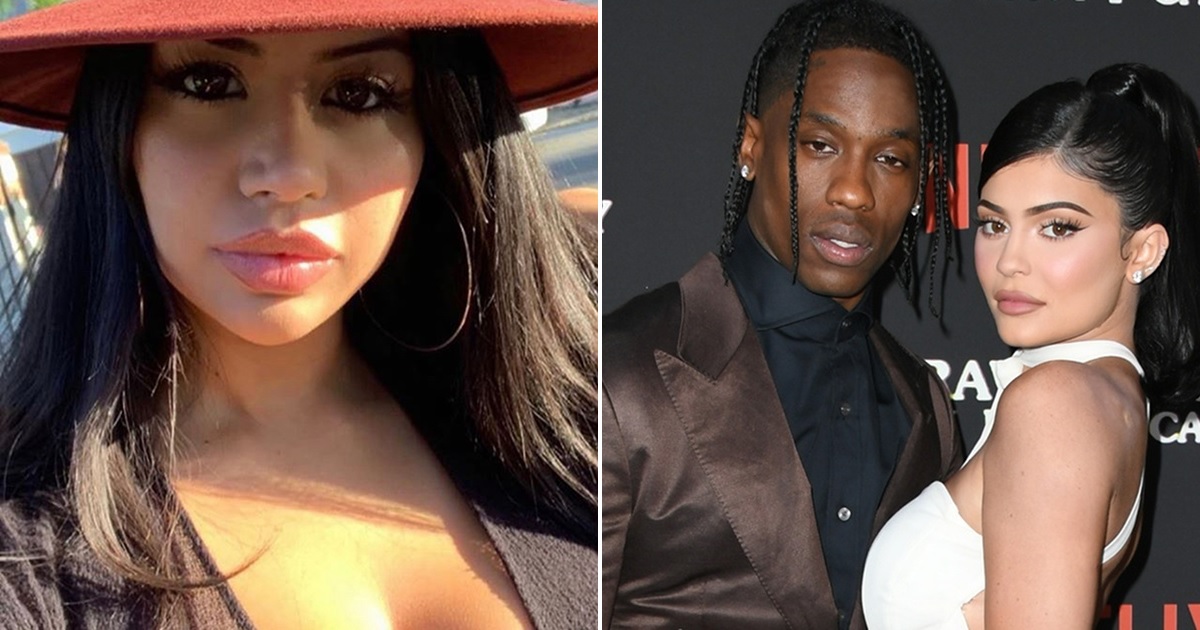 And she speaks! Travis Scott's alleged "side chick" that fans believe caused his recent split from Kylie Jenner has broken her silence.
Since Travis and Kylie announced they are "taking space apart" earlier this week, many fans have accused Instagram model Rojean "Ro" Kar as the reason for the breakup.
The going theory is that Travis and Ro have been having an affair for the better part of 2019, if not longer.
After being dragged into the headlines, Thursday afternoon (Oct. 3), Ro made a statement on her Instagram denying having any involvement in Travis and Kylie's relationship.
She wrote:
"None of these rumours are true. It's just the internet creating a false narrative. Please stop spreading lies and leave us alone because it's affecting real lives. Thank you."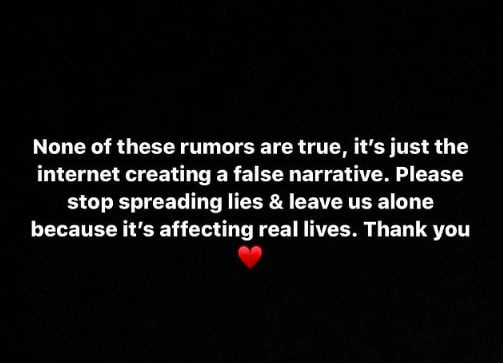 Back in May, we reported on Ro and Travis' rumored relationship after she attended his extravagant LA birthday, which was thrown by Kylie.
And based own Ro's own IG posts, fans have noticed that there have been quite a few incidences this year where Ro and Travis are seemingly in the same place, such as a snow-covered vacation spot, a casino, and even one of Kanye's Sunday services.
Travis has been with his side chick for years. Meanwhile yall were screaming 'goals' at him and Kylie ? pic.twitter.com/mAKi17CaSl

— ???? ????? ? (@hotgirldegu) October 2, 2019
— ???? ????? ? (@hotgirldegu) October 2, 2019
Ro has also trolled Kylie on social media, writing "tell ur bd I said thx" in one post while sporting a blinged-out watch, and then claiming Kylie repeatedly blocks and unblocks her on Instagram.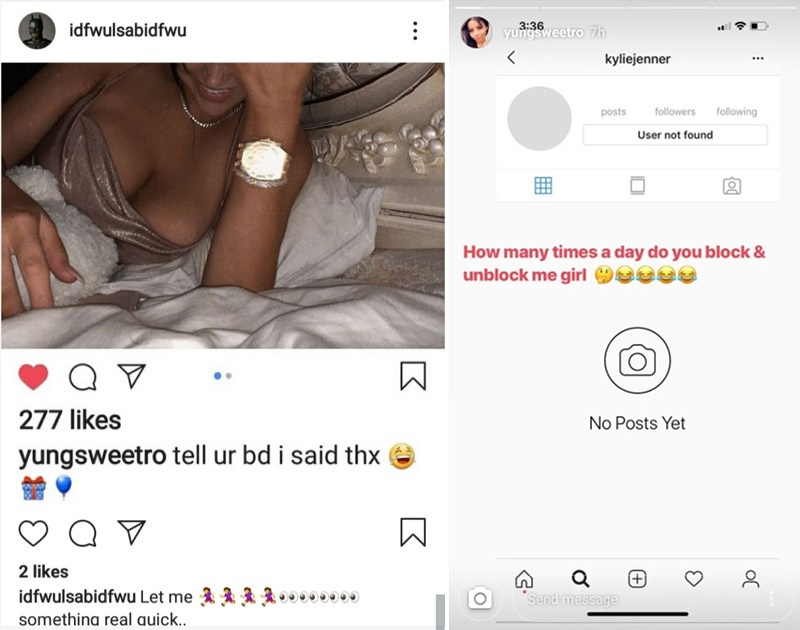 A source with knowledge of Travis and Kylie's split denies that infidelity was a factor in the decision. The source said:
"Any rumors of cheating are totally and completely false and press should really report on facts rather than rumors and speculation."
Kylie has not addressed the rumors about Ro.
However, she did take to Twitter to share that she and Travis are on "great terms" and are focusing on co-parenting their 1-year-old daughter, Stormi.
Travis and i are on great terms and our main focus right now is Stormi ?? our friendship and our daughter is priority

— Kylie Jenner (@KylieJenner) October 3, 2019
She also set the record straight that she was not on a date with her ex, Tyga, on the same night news broke of her split from Travis. She says it was by happenstance that they were at the same location.
The internet makes everything 100 times more dramatic than what it really is. There was no "2am date with Tyga". You see me drop two of my friends off at a studio that he happened to be at.

— Kylie Jenner (@KylieJenner) October 3, 2019
Travis has not made any statements regarding Ro or his breakup with Kylie. He's been preparing for the release of his single, "Highest in the Room," which is out today (Oct. 4).
Travis and Kylie dated for two years and sources say this isn't their first break, but the couple has always managed to work things out.
"Kylie and Travis aren't officially calling it quits on their relationship, but are taking space apart," a source told E! News after the couple's late break. "It's not a firm split. They've been fighting again, but have still seen each other within this last month."
Be the first to receive breaking news alerts and more stories like this by subscribing to our mailing list.