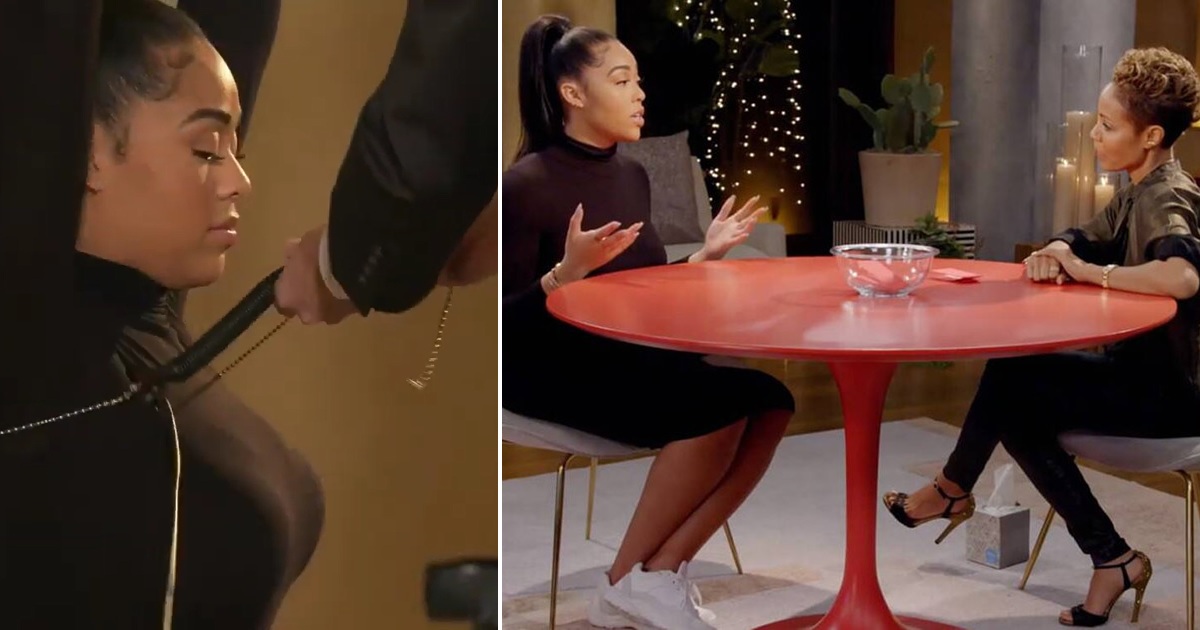 Jordyn Woods and most of us have moved past the Tristan Thompson and Khloe Kardashian drama from earlier this year. However, a select few still have a few burning questions, that can only be answered by a lie detector test.
In an upcoming episode of Red Table Talk, Jada Pinkett-Smith her family co-hosts will answerer "burning questions" that fans have submitted, such as about family rumors and Pinkett's relationship with Will Smith's ex-wife.
Towards the end of one version of the teaser, a fan asks if Wood actually had taken a lie detector test and if the results would ever be revealed.
"Jordyn said she would take a lie detector test. My friends and I really want to know if she really did?" the fan asked.
The teaser then shows previously unseen footage from Woods' Red Table Talk appearance being hooked up to a polygraph machine.
"So, are you ready to do your polygraph?" the technician asks.
"Oop, so there it is!" Pinkett-Smith adds in the teaser. Though it's unclear if Woods' results will actually be revealed in the upcoming episode.
Red Table Talk was the only official stop Woods made to discuss the scandal. While she admitted to kissing Thompson at a party, she has consistently denied anything more than that happened between the two.
The "burning questions" episode of Red Table Talk will be released sometime today (Dec. 9) on Facebook Watch.
Be the first to receive breaking news alerts and more stories like this by subscribing to our mailing list.