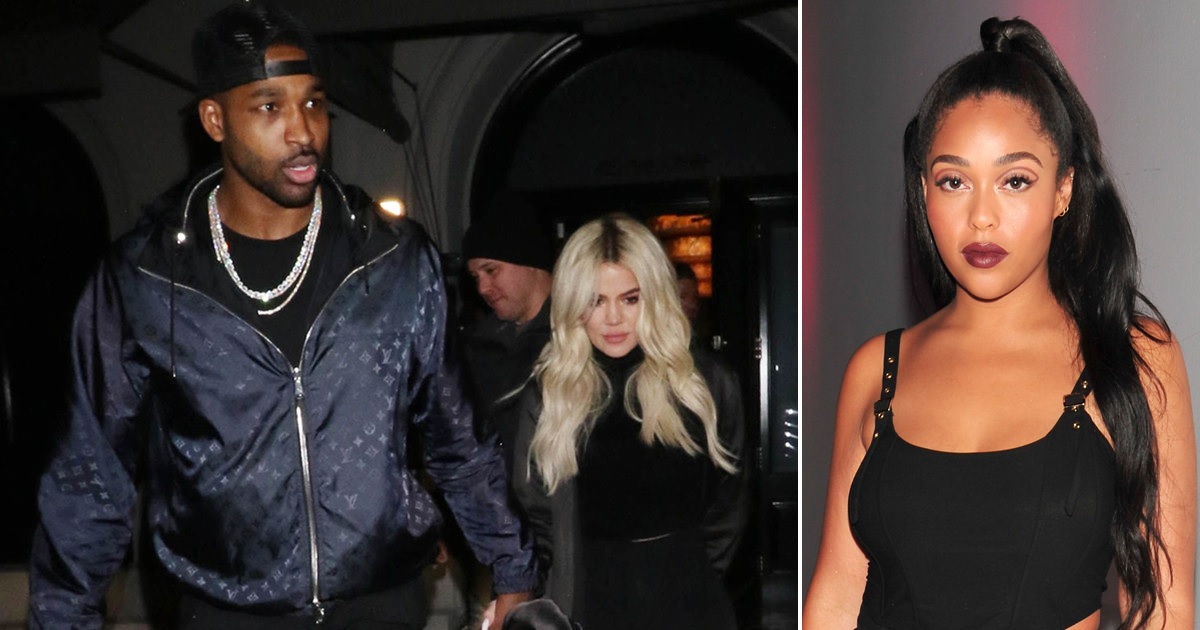 The Jordyn Woods and Tristan Thompson cheating scandal unfolded on part one of the two-part Keeping Up with the Kardashians season finale.
And while trying finding out the truth with help from her close family, Khloe shockingly revealed that Tristan threatened to kill himself over the scandal.
In Sunday's episode (Jun. 23), Khloe's life was rocked by a rumor that Tristan had hooked up with Jordyn at an afterparty.
The episode was disturbingly Jordyn-centric because Tristan was unreachable while flying from L.A. to Cleveland.
However, upon landing, Tristan responded to Khloe's endless text messages and confessed that he kissed Jordyn.
Khloe read the texts to Scott Disick and revealed Tristan was threatening to harm himself.
"He's like, 'I can't stop thinking about you and what mess I have caused.' He's doing this to get a reaction out of me. Oh, so I'm just allowed to say 'I'm going to kill myself' at any time? That's crazy."
Worried that he might try to harm himself, Khloe called Tristan's friend Savas in Cleveland and asked to check on him. Savas seemed to also be worried about his friend.
Savas: "So I get to the house and the door is locked. I banged on the door and said, 'Why is Khloe saying you are trying to kill yourself?' He was like, 'I'm good.'"

Khloe: "Do you think that he is going to hurt himself?"

Savas: "I don't know."
The majority of episode revolved around Tristan and Jordyn's tryst.
But despite being Tristan's second time cheating on Khloe (that we know of), it seemed Khloe and her sisters felt more betrayed by Jordyn and spent most of the episode blaming her.
Khloe said:
"I just think everyone is so twisted. Jordyn didn't think about me, she didn't think about Kylie…she didn't think about my daughter. She didn't think about Tristan. And she didn't think about herself.

"They're both at fault. I'm not blaming just Jordyn. Tristan, we've all known what he was capable of. Look what he did when I was nine months pregnant. I knew who he was. I never in a million years thought that's who she was."
Ahead of the episode airing, Jordyn told Entertainment Tonight that she hoped she would be portrayed "like myself, and the real me will shine."
She added: "Everyone has their truth and their story, so you just go with it. Everyone has the right to speak their truth."
Jordyn was able to speak her truth and share her side of the situation on an episode of Red Table Talk with Jada Pinkett Smith back in March.
She admitted that she was drunk at an afterparty at Tristan's house and they kissed just on the lips.
She was adamant that nothing more happened and she never intended to hurt Khloe, Kylie or anyone in her friend's family.
Part two of the Keeping Up with the Kardashians season finale will air next Sunday (Jun. 30) on E!
Be the first to receive breaking news alerts and more stories like this by subscribing to our mailing list.