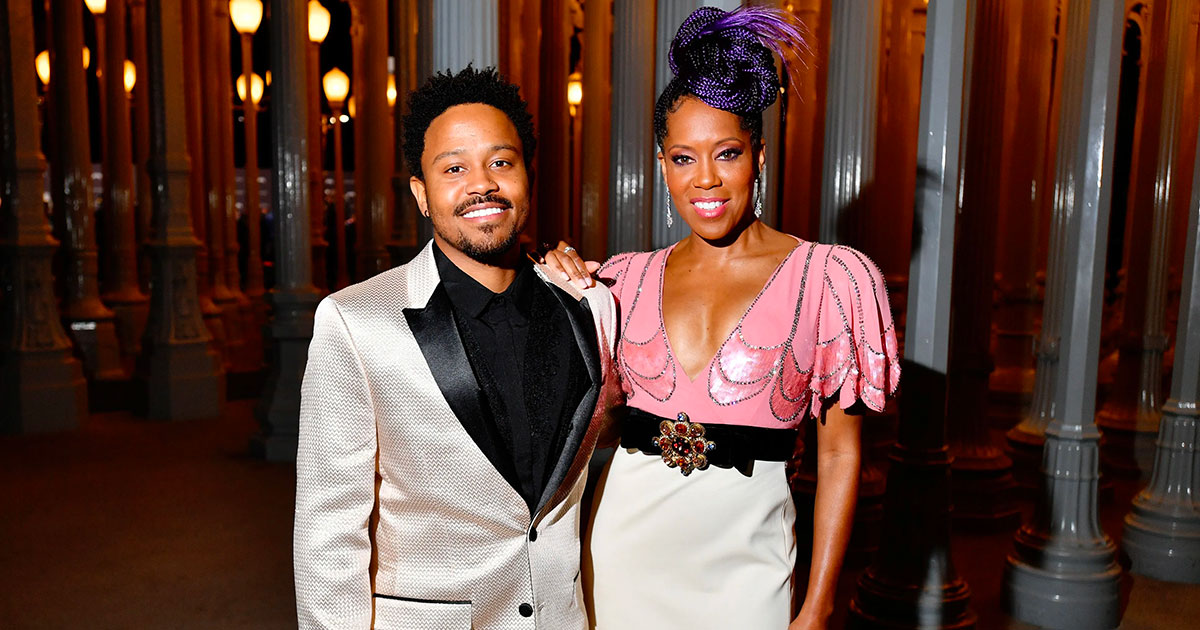 Ian Alexander Jr., son of actress Regina King, has died at the age of 26.
According to B. Scott, who broke the sad news first, Ian's death was the result of an apparent suicide, which occurred just two days after his 26th birthday.
After the news begin to spread, King released the following statement to People magazine:
"Our family is devastated at the deepest level by the loss of Ian. He is such a bright light who cared so deeply about the happiness of others. Our family asks for respectful consideration during this private time. Thank you."
Ian was King's only child, whom she shared with her ex-husband, record producer Ian Alexander Sr.
Ian, following in his father's musical footsteps, was a deejay that went by the name Desduné. Previously, King told People that her son was "an amazing young man."
Despite her success as an actor and director, King stated at the time that Ian was her greatest source of pride.
After divorcing Ian's father back in 2007 after nine years of marriage, King admitted that being a single parent isn't always easy, but nothing compares to her love for her son.
"You don't know what unconditional love is. You may say you do, but if you don't have a child, you don't know what that is," she explained at the time. "When you experience it, it's the most fulfilling [thing] ever."
Last year around this time, in honor of his mom's 50th birthday—which is coincidentally just a few days before his—Ian shared via Instagram: "Happy birthday to my co, so extremely proud of you and inspired by your love, artistry, and gangsta! To be able to watch you take this lifetime by its neck and make it yours is something i will forever be grateful for."
He continued: "But to have you as my mother is the greatest gift I could ask for. To be all that you are while always having the time to be there, love and support me unconditionally is truly remarkable. The whole marvel universe ain't got shit on you, your the real superhero! Love you mom! This day and everyday YO DAY!!"
The mother-son duo also have matching tattoos, which read "unconditional love" in Aramaic. His tattoo is on his shoulder while hers is on her arm.
"We were taking Kabbalah classes," King said on The View in 2017. "He said, let's choose three [designs] each and not tell each other which ones they are and whichever one is matching, that's the one we're going to get tattooed — and we both chose unconditional love."
Ian often tagged along with his mom on red carpets, and in 2019, he called her a "super mom" while posing for pics at the Golden Globes.
"She's just a super mom," he told E! News. "She doesn't really let bad work days or anything come back and ruin the time that we have. It's really awesome to have a mother who I can enjoy spending time with."
King said at the time that Ian made her "happier than anything in the whole world."
Be the first to receive breaking news alerts and more stories like this by subscribing to our mailing list.