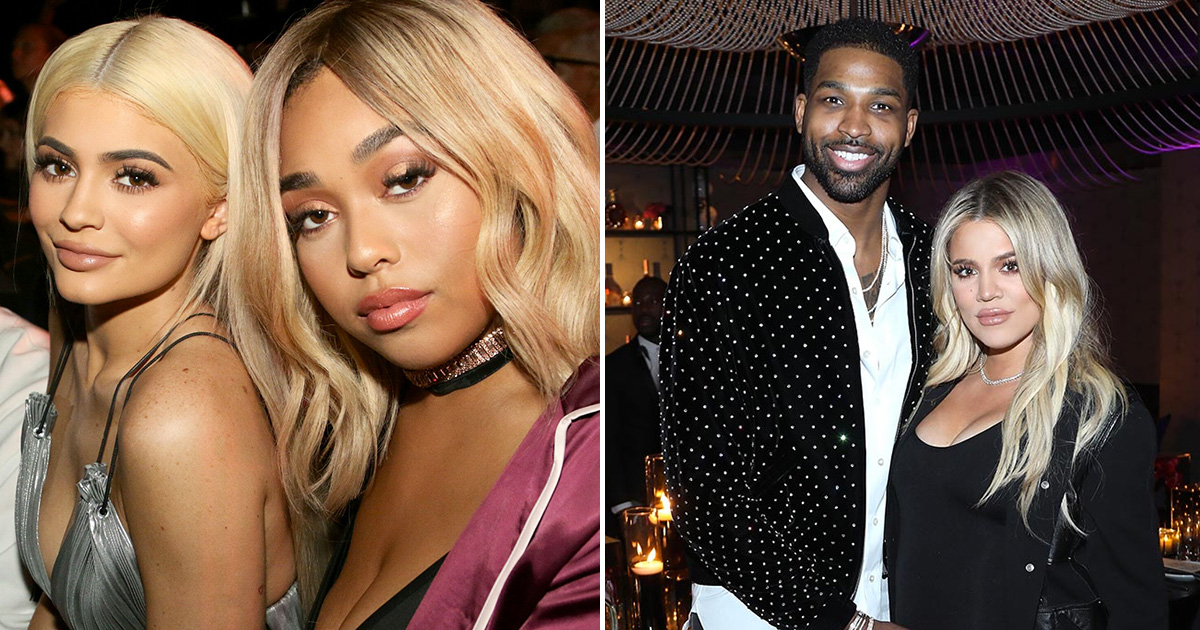 Jordyn Woods is reportedly pulling a Jamie Foxx and blaming it on the a-a-a-a-a-alcohol when it comes to her fling with Tristan Thompson.
As you've probably heard by now, Kylie's (former?) bestie has basically been ex-communicated from the Kardashian-Jenner family for messing around with Khloe's baby daddy, and according to TMZ, she's begging Kylie and Khloe to forgive her.
Sources say Jordyn doesn't even remember what happened that night because she was "blackout drunk."
TMZ reports:
We're told Woods was wasted before she even went to the house party where witnesses say she snuggled up to Tristan. She's saying she was actually blackout drunk … as in, she doesn't even remember how she got to the party or anything that happened there.

Our sources say Jordyn started crying when she was told what she did and as we told you, Kylie also couldn't fathom the news. We're told Jordyn rarely drinks, but when she does … it usually ends badly. Although, this time it's next level.

We're told the hookup seems to be a one-off — Jordyn and Tristan don't follow each other on social media, and even Kylie doesn't believe they had secret texts or DMs. As one source put it, there'd be NO way for Jordyn to hide it … she and Kylie were that tight.
Unfortunately for Jordyn though, the Karjenners aren't buying her "I didn't realize what I was doing because I was drunk" story because people at the party were told to put their phones away when Jordyn arrived, which shows that she definitely had something to hide.
On top of that, Jordyn also drove herself home the next morning, and she wouldn't have done that if she had been "blackout drunk" just a few hours prior.
In the words of Jay-Z … we don't believe you, you need more people, Jordyn!
Be the first to receive breaking news alerts and more stories like this by subscribing to our mailing list.