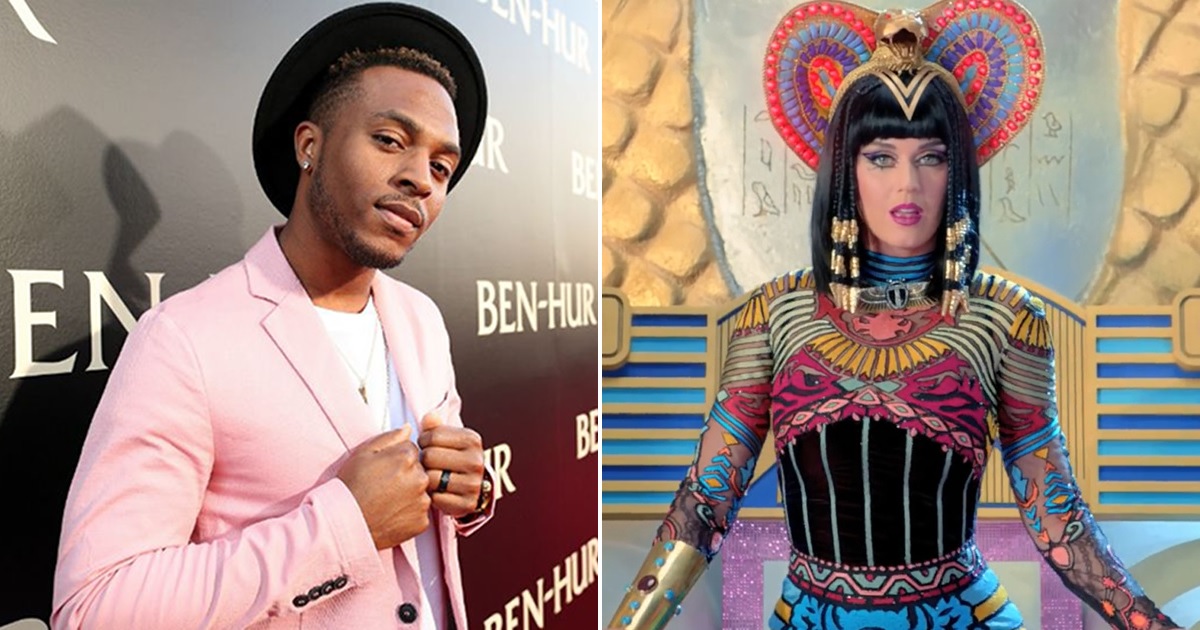 Katy Perry is guilty of copyright infringement after a jury unanimously decided her hit song "Dark Horse" was, in part, copied from a Christian rap song.
After a weeklong trial, a nine-person jury concluded on Monday (Jul. 29) that Perry's 2013 hit song "Dark Horse," in part, copied 2008 Christian rap song "Joyful Noise" by Flame. Perry was not present in the courtroom.
The phase to determine damages awarded to Flame is set to begin today.
Flame—whose real name is Marcus Gray—filed a lawsuit in 2014 against Perry, Capitol Records and other "Dark Horse" writers and producers claiming the song stole an underlying beat from his song, slowed the tempo and used a higher pitch.
Perry and "Dark Horse" producer Dr. Luke's lawyers argued that any similarities could not be deemed copyright infringement because the beat in question is too common and brief to be protected. Experts were even called to substantiate the argument.
You can compare the two yourself below:
Perry and Dr. Luke also both testified that they had never heard Flame's song before. However, Flame's "Joyful Noise" featuring Lecrae was popular in the Christian music community and he argued the defendants may have heard the song on YouTube, Myspace, or during the Grammy Awards.
The Hollywood Reporter notes that there were some "colorful moments" during the trial. Amid technical difficulties while attempting to play "Dark Horse," Perry offered to sing the song from the stand, which caused laughter from the jury.
And on the day of Dr. Luke's testimony, there was a shooting outside of the courthouse.
In addition to Perry and Dr. Luke, producer Max Martin, producer Cirkut, songwriter Sarah Hudson, and rapper Juicy J (who was featured on the track) were also named in the suit.
A motion from Perry's lawyer asking the judge to rule that a reasonable jury couldn't determine copyright infringement based on the evidence presented is still pending despite the jury's Monday verdict.
Be the first to receive breaking news alerts and more stories like this by subscribing to our mailing list.