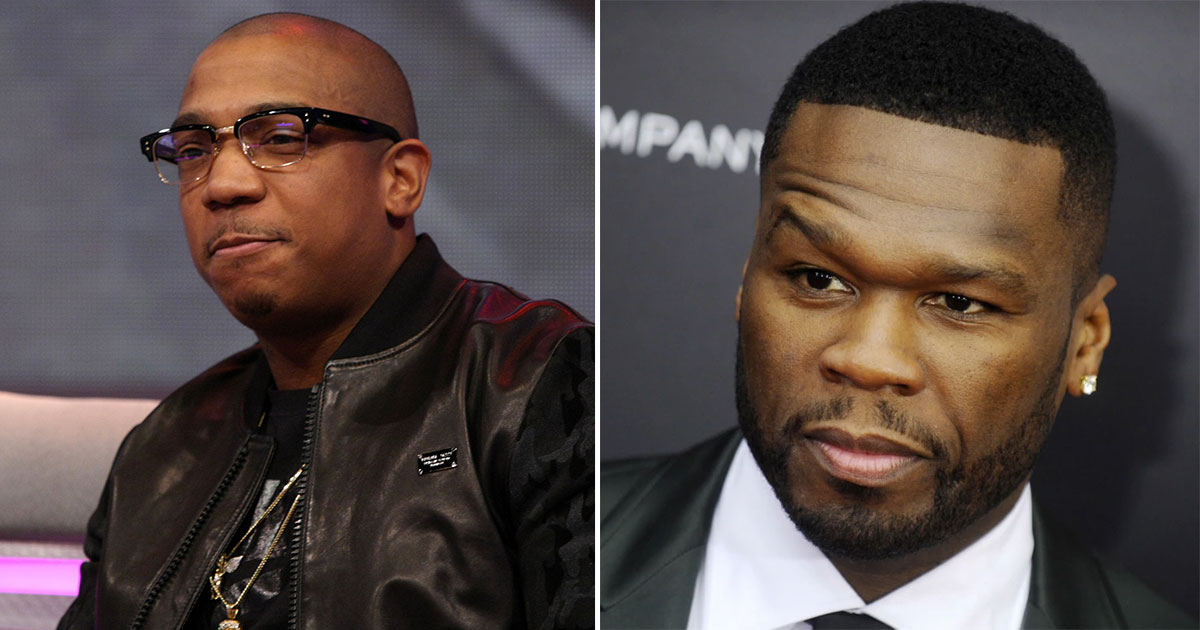 In a climate where black-on-black crime is being scrutinized in light of the death of Nipsey Hussle, there's renewed energy in the black community on healing and mending conflict between black men.
So I guess someone, somewhere brought it up to Ja Rule that he and 50 Cent should try to put their decades-long beef behind them. Especially considering, you know, the fact both men are well into their 40s now and beef between two middle-aged men just doesn't play out the same as it did when they were in their 20s.
But in case you were holding your breath for a refreshed mentality in either 50 or Ja, please exhale. Ja took to his Instagram to clarify, once again, that he and 50 Cent never can be and never will be cool.
It boils down to the fact that in Ja's view, 50 Cent is "a parasite, a cancer to the culture" who has no integrity and lacks respect and character for his fellow black people.
As evidence, he runs through a list of people 50 Cent has publicly beefed with: Diddy, Kanye, Taraji Henson, etc. But the straw that broke the camel's back for Ja is when 50 gave Minister Louis Farrakhan his "ass to kiss" when the Farrakhan tried to broker a peace between the two rappers.
In all honesty, while I think Ja Rule is a lame, washed up rapper, for the most part, he told no lies in his post.
50 Cent is a petty-ass troll who lacks emotional intelligence and empathy. He doesn't care about anyone's humanity or spirit. He measures his self-worth and value in material things like cash, cars, homes and business deals.
This is a man who has disowned his eldest son and routinely insults his first baby mother on social media for laughs and clicks and doesn't suffer any crises of conscience about it.
So if he can't squash beef with his own blood, what hope is there for Curtis to make amends with a total stranger like Jeffrey Atkins? It's a non-starter.
Case in point, after Ja's Instagram post made the rounds, 50 Cent responded in kind with an Instagram post of his own.
It consisted of a photo of him smiling as wads of cash surrounded his head while chewing on a popsicle stick with the caption that reads: "I know my spirit irritates some people's demons, so they hate me but I'm just enjoying life. God is good."
Trolls gonna troll and 50 Cent will always go for a laugh over peace and stability.
So this beef between Ja and 50 will always be on, even if it's gonna be microwaved and reheated time and time again because it fits 50's brand better than being a diplomat or peacemaker can.
Be the first to receive breaking news alerts and more stories like this by subscribing to our mailing list.