Forget about New Year's Eve, the real party took place on New Year's Day in Miami. Odell Beckham Jr. and Victor Cruz were spotted partying all night (and morning) long in Miami with several celebrities, including Justin Bieber.
Following their Sunday (Dec. 1) win over the Redskins, the Giants players decided not to travel back to NY with the team and instead hopped on a plane to Miami and partied until at least 6 in the morning.
Snapchat and other social media clips show Beckham and Cruz partied with Bieber, Trey Songz, and fellow Giants players, Sterling Shepard and Roger Lewis at LIV and E11even nightclubs.
Here is Songz, Beckham and Bieber at E11even:
https://twitter.com/JBCrewdotcom/status/815892747018272768
While I'm not the type to question someone's sexual orientation based on innuendo or without said person actually commenting on the matter, many wondered what were Bieber and Beckham really doing in above clip before realizing they were being recorded.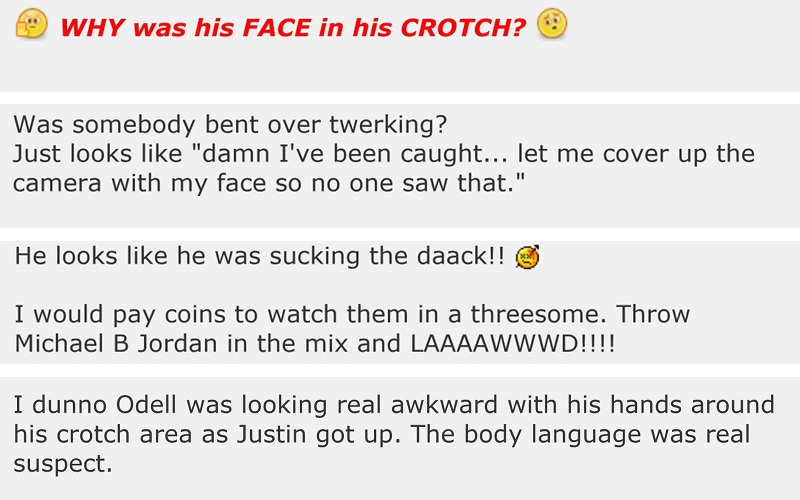 More commentary of people analyzing what was going down (no pun intended) can be found in this forum.
The one thing that is for sure is that they were all the way turnt up. The party actually started earlier in the night at LIV nightclub, where several other celebs were spotted, including: Lil Wayne, Jamie Foxx, Khloe Kardashian, Tristan Thompson, and Johnny Manziel.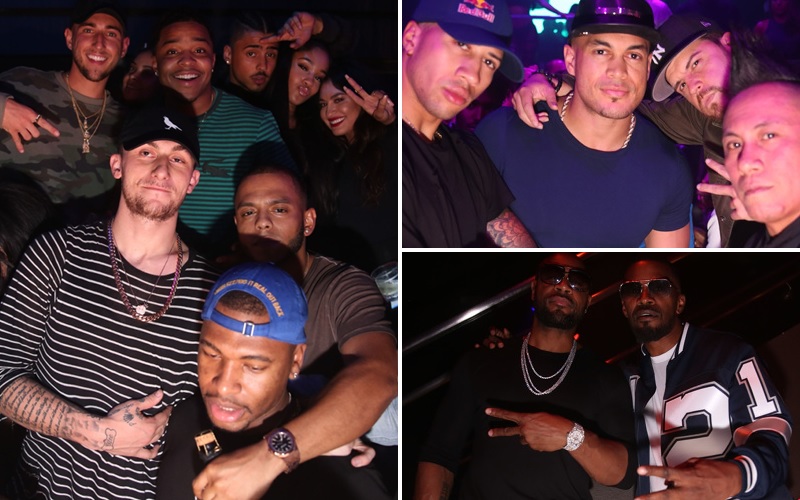 Wayne, Songz, 2 Chainz, and Fabolous performed.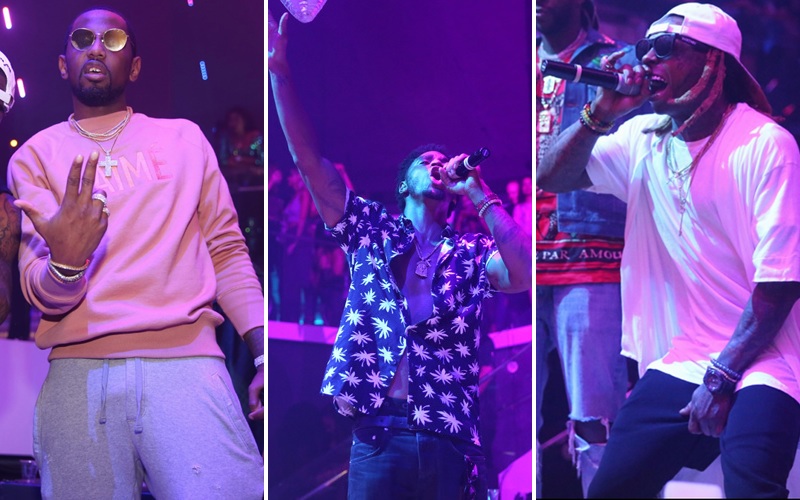 Later Monday morning (Jan. 2), Beckham, Songz and their crew took the party to the sea and were hanging out on a boat. Songz shared a pic on Snapchat, while Shepard shared one on Instagram, but later deleted it.
So OBJ, Sterling Shepard, Victor Cruz, and Roger Lewis flew to Miami last night, went clubbing, and are on a boat. Living life. #Giants pic.twitter.com/SE6QqfuYfT

— Justin Witmondt (@JustinWitmondt) January 2, 2017
Some Giants fans wondered why the team's wide receiver and a few of its players decided to party like rock stars instead of preparing for their upcoming playoff game against Green Bay on Sunday. According to head coach Ben McAdoo, the team was off on Monday and he has no problems with them having fun while they are not working.
The players get back on the grind on Tuesday.
Be the first to receive breaking news alerts and more stories like this by subscribing to our mailing list.