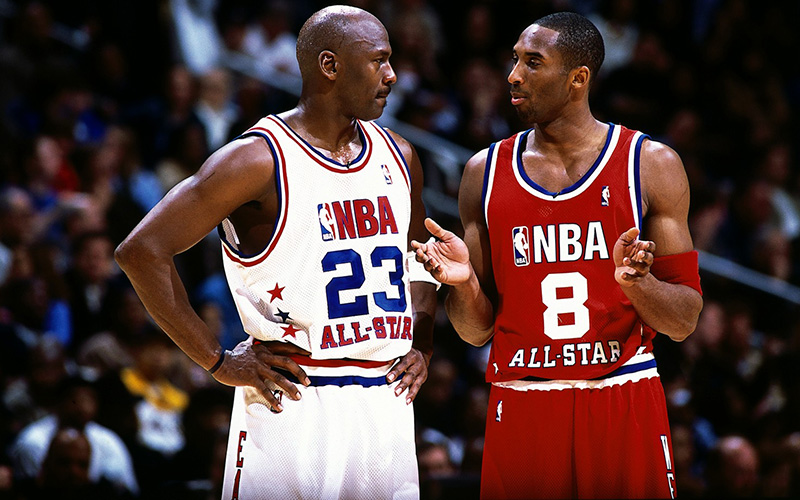 Throughout his illustrious NBA career, Kobe Bryant has been compared to his idol Michael Jordan, and he recently revealed in an interview with The Washington Post that he had plans to play with Jordan when the basketball legend was with the Washington Wizards.
Over a decade ago, Kobe Bryant planned to leave the Los Angeles Lakers to play for the Wizards, where Jordan was winding down his career.
"That's true," Bryant told the Post. "A long time ago? Yeah."

Said Bryant, "I've always been very big on having mentors, on having muses, and I've been really, really big on that, being around guys who have done it before and done it at a high level and always tried to pick their brains and always tried to absorb knowledge. Obviously, being in that situation [with the Wizards], it would've helped having to be around him every day and so on."

A Bryant-Jordan scenario as teammates all fell apart when then-Wizards owner Abe Pollin parted ways with Jordan in 2003, a year before Bryant became a free agent.

"We would've put together a great team and we would've won championships," Bryant told The Post.

Bryant also said a key reason he wanted to leave L.A. was his well-known feud with then-teammate Shaquille O'Neal, a three-time Finals MVP from 2000-02.

"The challenge had been thrown down upon me, of not being able to win without Shaq," Bryant said. "A public challenge never really bothered me too much, but he made a couple of comments as well. I think he called me Penny Hardaway Part 2 or something like that. So that's what [ticked] me off," Bryant said.

"Then it was like, 'Listen, you know the step back that I took to help us win championships. Let's not get [expletive] confused. I can dominate on my own. I decided to stay here and win championships and sacrifice MVPs and scoring titles and all that stuff.' So once that was said, it was like a line in the sand now."
Kobe has won five NBA champions with the Lakers, and though he's working hard at winning his sixth, he's expected to miss the rest of this season to recover from surgery after tearing the rotator cuff in his right arm.
"I expect Kobe to make a full recovery and if all goes as expected, he should be ready for the start of the season," Bryant's surgeon Neal ElAttrache said.
Be the first to receive breaking news alerts and more stories like this by subscribing to our mailing list.