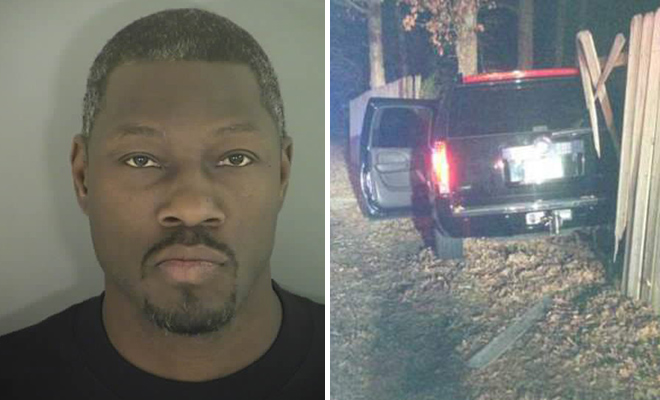 Former NBA player Ben Wallace has got to be one the luckiest men in the world.
Wallace, a former player for the Detroit Pistons, was arrested Tuesday and spent less than 24 hours in jail after pleading no contest for a hit-and-run incident that took place in February.
Eye witnesses say Wallace drove his Escalade into a fence and then fled the scene of the accident.
Wallace was sentenced to one year in jail, but the judge suspended all but two days of the sentence.
Wallace sat behind bars for just 16 hours and was released with only a $500 fine.
While this may sound like an extremely light sentence, CBS 6 notes that Wallace's punishment isn't unreasonable.
"This looks like the type of situation you would see when a prosecutor could have difficulty proving a case, and they're trying to work out some plea agreement that's kind of right in the middle," CBS 6 legal expert Todd Stone said.
Whatever the case … Wallace is lucky he wasn't caught by the police, because it's very likely that he would have been charged with a DUI. Maybe he should take this as a lesson to not get behind the wheel of a vehicle drunk as a skunk.
Source: WTVR
Be the first to receive breaking news alerts and more stories like this by subscribing to our mailing list.