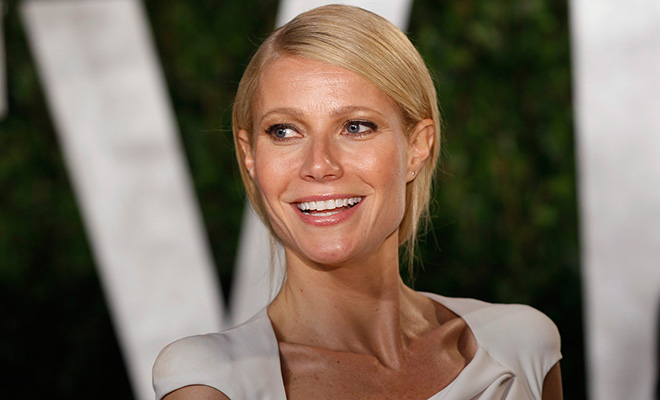 Gwyneth Paltrow may appear on the cover of an upcoming issue of Vanity Fair and that's apparently a terrible thing, at least for her anyways.
Radar Online is reporting that the actress is fuming over an upcoming feature the mag is developing on her and sent out an e-mail to keep her contacts from chatting with the outlet about her.
"Vanity Fair is threatening to put me on the cover of their magazine," Ms. Paltrow wrote in an e-mail to those close to her. "If you are asked for quotes or comments, please decline. Also, I recommend you all never do this magazine again."
Unlucky for her, the NY Times got wind of her desperate e-mail and now instead of getting the story squashed, she's made it something we can't wait for.
I wonder what on earth VF is going to reveal about her that would send her into such a panic. This chick has definitely had her share of bad press over the years, so why would this particular piece be something she's attempting to control?
The e-mail was sent back in May, so the article on Gwynnie should be just around the corner.
As the Times points out, VF has started to publish more "honest" articles about celebs, but for years they released gushy kiss-ass ones.
Let's not forget the now famous Tom Cruise article they released earlier this year, which not only tore apart Tom Cruise's involvement with Scientology but also alleged that the heads of the controversial religion held girlfriend auditions for the actor.
Now they're on GP's case and it'll definitely be interesting to see what they write about her!
Be the first to receive breaking news alerts and more stories like this by subscribing to our mailing list.