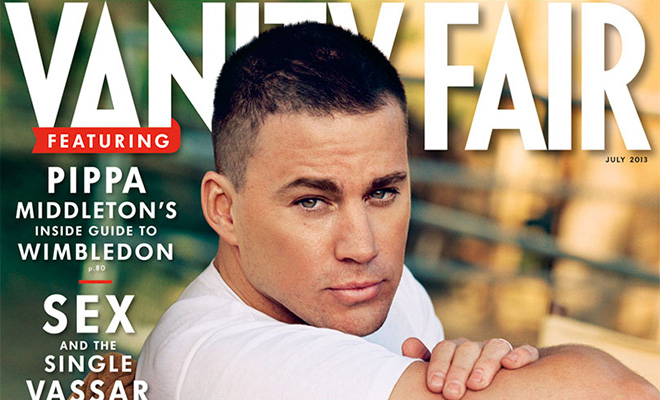 Channing Tatum may be a first time father but he seems to have this parenting thing down pretty well already. Channing covers the July 2013 issue of Vanity Fair magazine, and in his interview, the "Magic Mike" hottie spoke candidly about battling a learning disability from a young age and how he would deal with the situation should it affect his own child.
"I [still] read so slow," Tatum said. "If I have a script I'm going to read it five times slower than any other actor, but I'll be able to tell you everything in it. It kills me that there are standardized tests geared towards just one kind of child."
Tatum may read slow, but the 32-year-old seems to have more insight into the education system than most. He also commented on the fact that children are often over-medicated and how this personally affected him.
"I truly believe some people need medication," he added. "I did not. I did better at school when I was on it, but it made me a zombie. You become obsessive." Likening drugs such as Dexedrine, Adderall to "coke, or crystal meth.The more you do, the less it works. For a time, it would work well. Then it worked less and my pain was more. I would go through wild bouts of depression, horrible comedowns."
"I understand why kids kill themselves," he continued. "I absolutely do. You feel terrible. You feel soul-less. I'd never do it to my child."
Props to the Chan Man for turning what could have been a self-glorifying interview into a chance to bring awareness to a growing problem.
Tatum and his wife, Jenna Dewan Tatum, welcomed a baby girl named Everly on May 31 in London, where he's filming "Jupiter Ascending."
The former stripper met his wife, who began her career as a dancer, in 2006 when the pair were filming the guilty pleasure flick "Step Up." They became engaged in 2008 and were married in July of the following year.
One of the most in-demand actors at the moment, the "Sexiest Man Alive" is set to appear in several upcoming films. Fans can soon catch the star in "White House Down," opposite Jamie Foxx, as well as the comedy "This is the End," which features Seth Rogen, Jonah Hill and Danny McBride.
In addition to "Jupiter Ascending," the actor also has a number of projects in the pipeline–including "Foxcatcher," "The Contortionist's Handbook" and "21 Jump Street 2." He also has a small role in Joseph Gordon Levitt's directorial debut "Don Jon."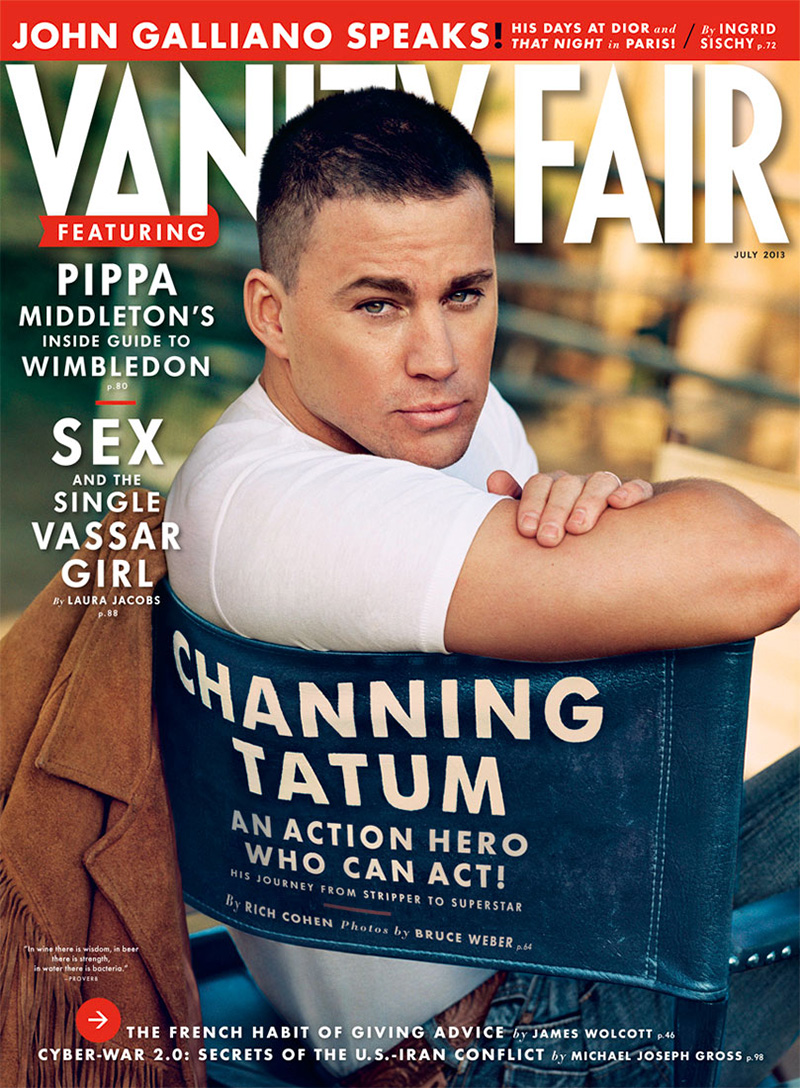 Be the first to receive breaking news alerts and more stories like this by subscribing to our mailing list.