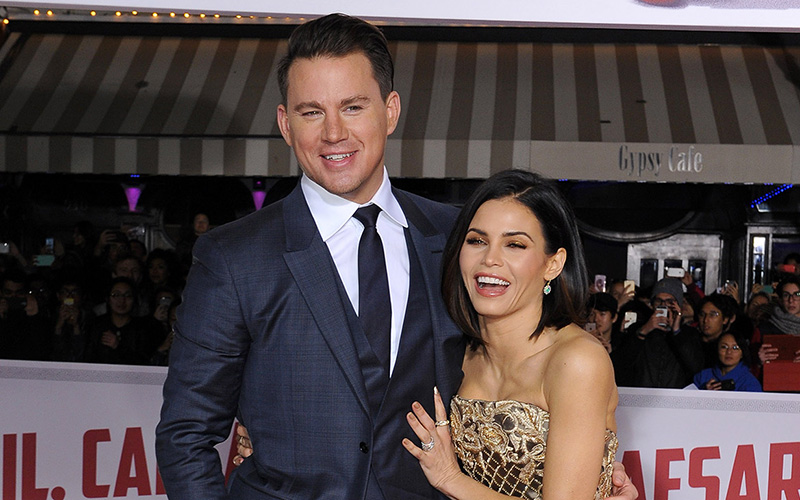 Channing Tatum and Jenna Dewan announced Monday (Apr. 2) that they have decided to go their separate ways after nearly nine years of marriage.
In corresponding social media posts, the couple said that they've "lovingly chosen to separate" after a "magical journey together."
The duo made it a point to note that their split is amicable, or as they put it, "just two best-friends realizing it's time to take some space and help each other live the most joyous, fulfilled lives as possible."
Read below:
Hey world! So… We have something we would like to share.

First off, it feels odd that we have to share this kind of thing with everyone, but it's a consequence of the lives we've chosen to lead, which we also happen to be deeply grateful for. We're living in an incredible moment in time, but it's also a time where truth can easily get distorted into "alternative facts" 😉 So we want to share the truth so you know that if you didn't read it here then it's most certainly fiction.

We have lovingly chosen to separate as a couple. We fell deeply in love so many years ago and have had a magical journey together. Absolutely nothing has changed about how much we love one another, but love is a beautiful adventure that is taking us on different paths for now. There are no secrets nor salacious events at the root of our decision — just two best-friends realizing it's time to take some space and help each other live the most joyous, fulfilled lives as possible. We are still a family and will always be loving dedicated parents to Everly. We won't be commenting beyond this, and we thank you all in advance for respecting our family's privacy.

Sending lots of love to everyone,

Chan&Jenna
https://www.instagram.com/p/BhFuWBaBGqc/
The actors/dancers, both 37, are parents to one child together, their daughter Everly, who will celebrate her fifth birthday in May. The pair first met on the set of their 2006 movie "Step Up" and were married by 2009. They would have celebrated their 9th wedding anniversary in July.
Rumors about a split were sparked in early March when Jenna attended the annual Vanity Fair Oscars after-party without her hubby, but she told ET on the red carpet that Channing was on daddy duty and "so happy to have a night off."
Dewan Tatum graces the March 2018 cover of Health magazine, and in her interview, she candidly opened up about her marriage, denouncing the notion that she and Tatum had a "perfect life," saying instead that they worked hard to keep the flame burning.
"When people say you guys have such a perfect life, I want to scream and tell them no one's perfect," she said. "I think there are such things as great fits. It is a great fit as long as you are growing together, and I think up until this point we've really grown together. Even if one starts to grow, the other catches up and vice versa."
Jenna added that while they always made sure to make time for each other, they still had moments when they didn't get along.
"I think a couple needs to be conscious and to want to do the work and be willing to look at the parts of you that need work," she said. "Both of us have been pretty aware and willing to do that. We've always had the same values. But we're not perfect! Are you kidding? We fight like other couples, we disagree about things, we have days where we don't really like each other."
She added, "We have not yet scheduled sex, but we do schedule time together, so maybe that is sort of scheduling sex. We will go away for a weekend to get time, but we have no real regimented schedule. I have friends who do this [schedule sex]; it's on the calendar. We've never done that—it might actually be a good idea."
Be the first to receive breaking news alerts and more stories like this by subscribing to our mailing list.