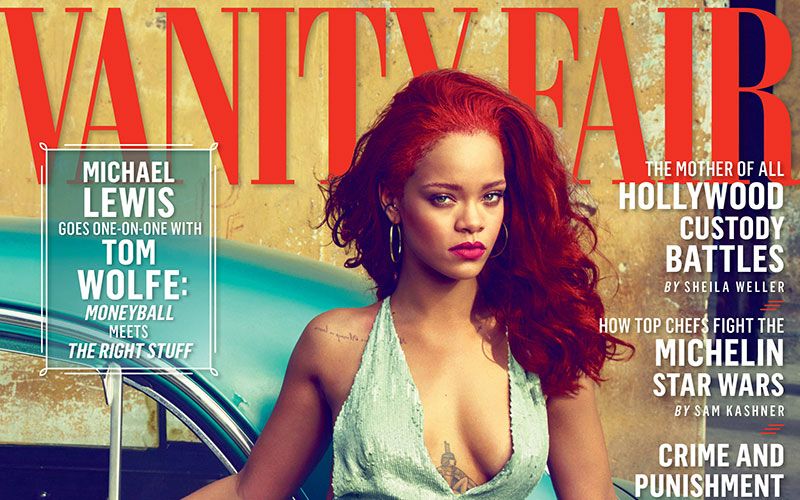 Rihanna is still talking about her past abusive relationship with Chris Brown.
In her November 2015 cover story for Vanity Fair magazine, Rihanna opens about how she was very protective of Brown (after he assaulted her before the Grammy's in 2009) and felt she could change him into a better person.
"I was very protective of him. I felt that people didn't understand him. Even after … But you know, you realize after a while that in that situation you're the enemy. You want the best for them, but if you remind them of their failures, or if you remind them of bad moments in their life, or even if you say I'm willing to put up with something, they think less of you—because they know you don't deserve what they're going to give. And if you put up with it, maybe you are agreeing that you [deserve] this, and that's when I finally had to say, 'Uh-oh, I was stupid thinking I was built for this.' Sometimes you just have to walk away."
Rihanna also reveals that she isn't having sex or dating anyone right now, she thinks Rachel Dolezal is a hero, and more.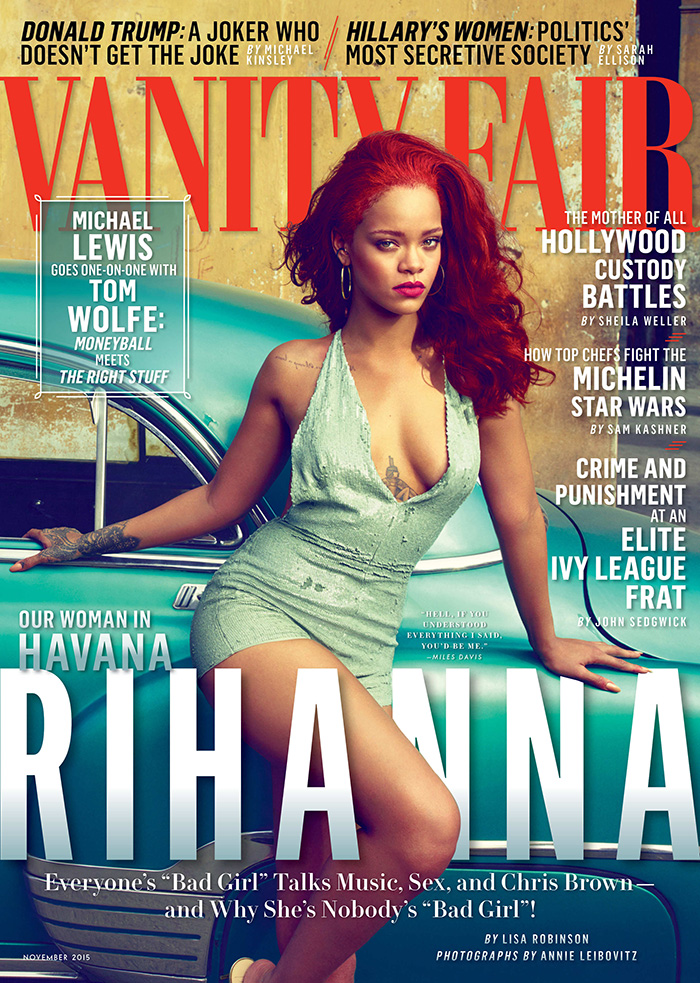 Check out excerpts from the interview below:
1
On why she took Chris Brown back:
"I was that girl who felt that as much pain as this relationship is, maybe some people are built stronger than others. Maybe I'm one of those people built to handle shit like this. Maybe I'm the person who's almost the guardian angel to this person, to be there when they're not strong enough, when they're not understanding the world, when they just need someone to encourage them in a positive way and say the right thing."
2
On their current relationship:
"I don't hate him. I will care about him until the day I die. We're not friends, but it's not like we're enemies. We don't have much of a relationship now."
"That's why I haven't been having sex or even really seeing anybody because I don't want to wake up the next day feeling guilty. I mean I get horny, I'm human, I'm a woman, I want to have sex. But what am I going to do—just find the first random cute dude that I think is going to be a great ride for the night and then tomorrow I wake up feeling empty and hollow? He has a great story and I'm like … what am I doing? I can't do it to myself. I cannot. It has a little bit to do with fame and a lot to do with the woman that I am. And that saves me."
"It is lonely, but I have so much work to do that I get distracted. I don't have time to be lonely. And I get fearful of relationships because I feel guilty about wanting someone to be completely faithful and loyal, when I can't even give them 10 percent of the attention that they need. It's just the reality of my time, my life, my schedule."
5
On her relationship with Matt Kemp:
"We were still dating … we were just three months in and I liked his vibe, he was a good guy, and then paparazzi got us on vacation in Mexico. He handled it well; I didn't. I got so uncomfortable because now what? He's not even able to be seen with [another] girl, because I'm dragged back into headlines that say he's cheating on me, and I don't even [really] know this guy. Some guys … I don't even have their number. You would not even believe it."
6
On her friendship with Eminem:
"He's one of my favorite people. He's got so many layers and he's such a good person—focused, disciplined. I mean you can't tell me that you have to be in the club when Eminem is legit at home and being a good father and is still one of the most prestigious rappers of our generation. He's one of the most talented poets of our time."
7
On Rachel Dolezal being a hero: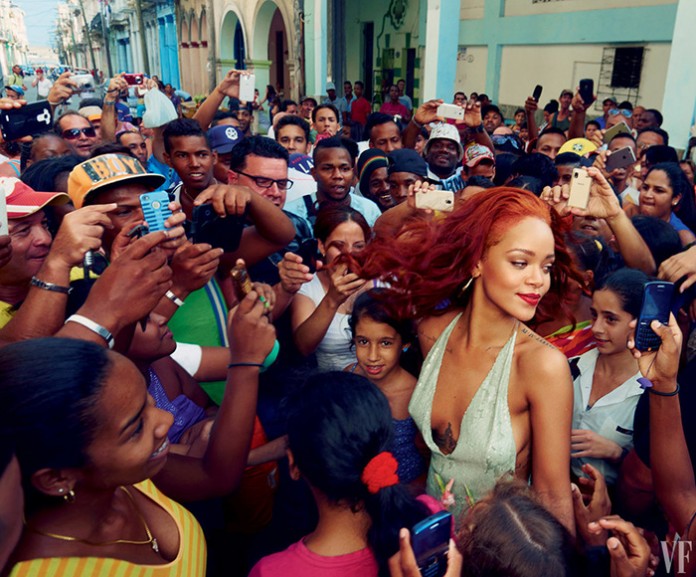 "I think she was a bit of a hero, because she kind of flipped on society a little bit. Is it such a horrible thing that she pretended to be black? Black is a great thing, and I think she legit changed people's perspective a bit and woke people up."
And check out a few photos from her cover shoot in Cuba here: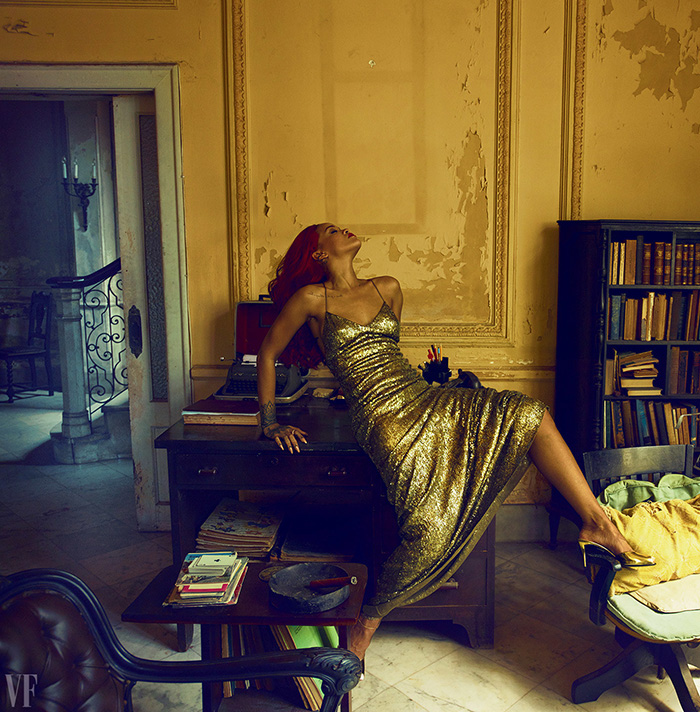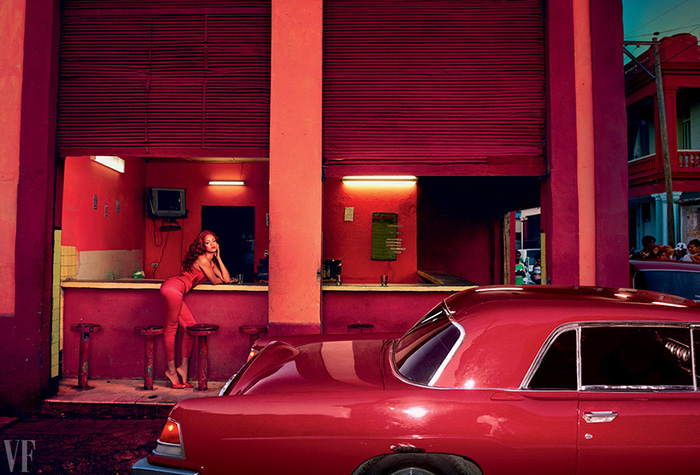 Click here for the full cover story and more photos
Be the first to receive breaking news alerts and more stories like this by subscribing to our mailing list.