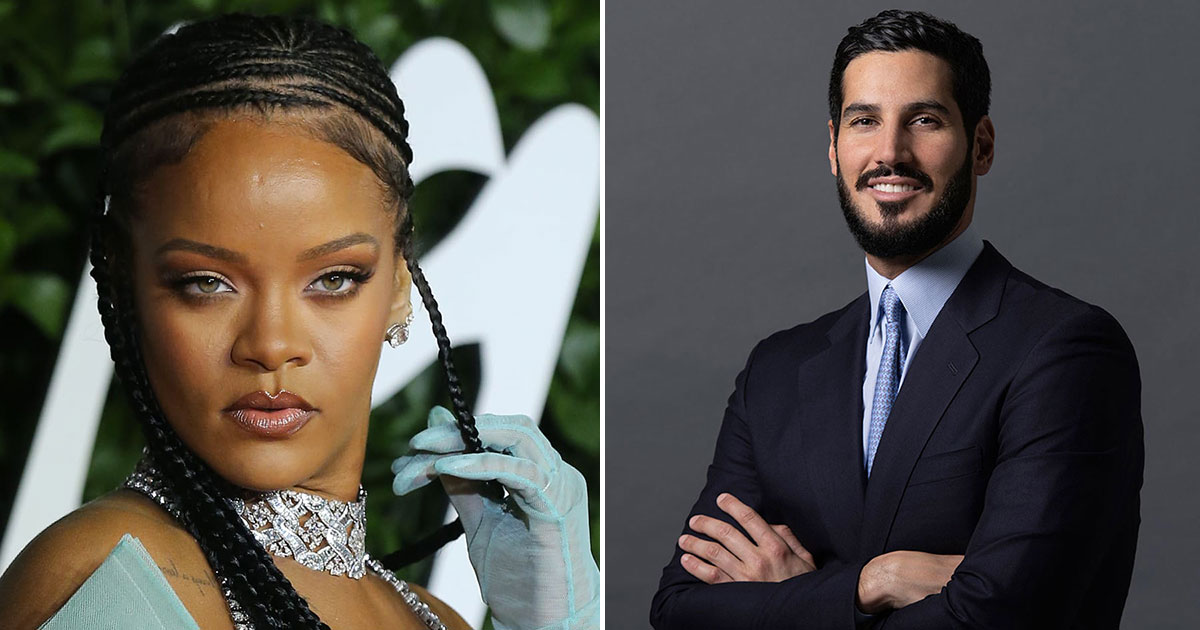 No new album, and no boyfriend. Rihanna has reportedly split from her billionaire boyfriend of three years.
Sources confirm the musician and Saudi businessman Hassan Jameel have called it quits. Details of the breakup are not yet known.
However, just a few months ago they appeared to be a happy couple when they dined with Rihanna's mother and brother.
Rihanna and Jameel began dating in the summer of 2017 when they were spotted making out in Spain. The two have kept a low-profile relationship and seemed to be serious.
In a 2019 conversation with Interview magazine, RiRi admitted that she was in love and opened up about how she balances love and work.
"I got into a new relationship, and it matters to me. It was like, 'I need to make time for this.' Just like I nurture my businesses, I need to nurture this as well. I'll shut things down for two days, three days at a time. On my calendar we now have the infamous 'P,' which means personal days. This is a new thing."
"I'm actually in an exclusive relationship for quite some time, and it's going really well, so I'm happy," she shared in a Vogue interview a few months later.
And back in September, fans believed the singer was pregnant with her first child after she was spotted sporting a noticeable bump at her annual Diamond Ball. However, her team quickly shut down that speculation.
But Rihanna has spoken about motherhood and her desire to have children eventually in numerous interviews.
Though all accounts point toward the relationship being strong, Rihanna did reveal that 2019 had been an "overwhelming" year for her in a November Instagram post.
"To all my friends/family/coworkers who I have yet to get back to in the past months…please forgive me," she wrote. "This year has been quite an overwhelming one, and I'm working on that ish called Balance. brb."
Since we don't know exactly what went down between Rihanna and Hassan, let's just hope the split is an amicable one.
Be the first to receive breaking news alerts and more stories like this by subscribing to our mailing list.