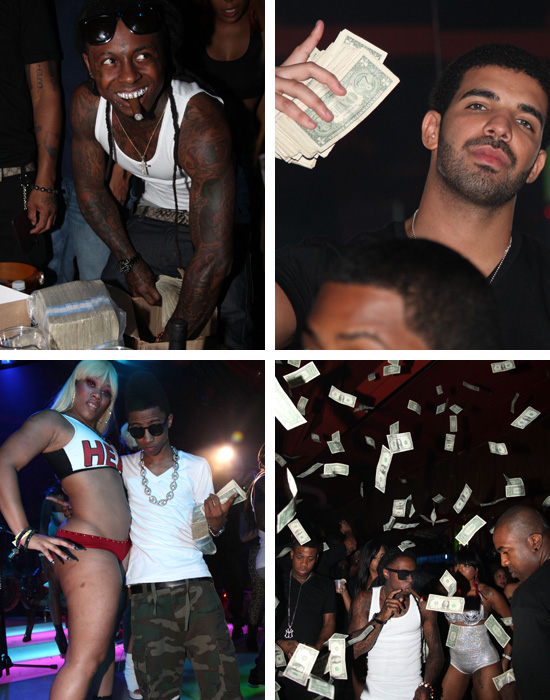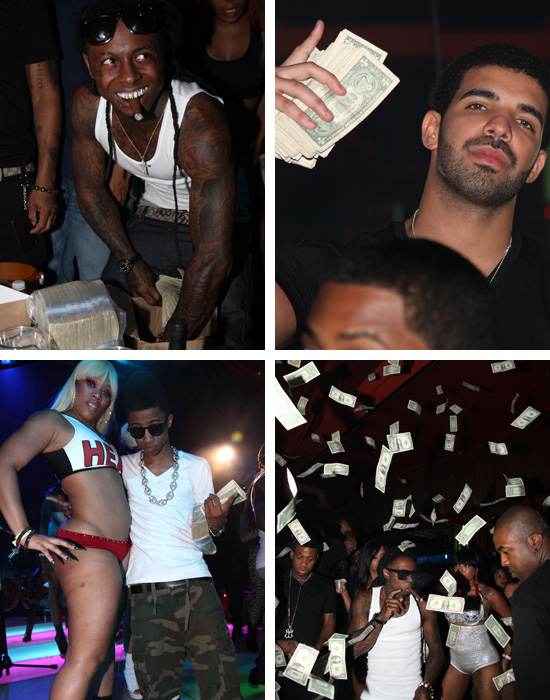 Lil Wayne works hard, but he plays even harder!
The Hip-Hop titan and his crew, including Drake and Lil Twist hung out with WorldStarHipHop.com as the website celebrated their 6th anniversary last night (Fri. May 27) at King of Diamonds in Miami Beach. Wayne really looked to be enjoying himself while he tossed around hundreds of thousands of ones in the air. In fact, the guy reportedly emptied the club's bank after he turned $250,000 into singles. (Talk about ballin WITHOUT a budget!)
Also spotted at the party were WSHH founder/CEO "Q" as well as popular radio host Angela Yee and "Basketball Wives" star Jennifer Williams.
Check out 15+ hilarious pics of Weezy, his YM crew and others having a grand ol' time at the strip club below: