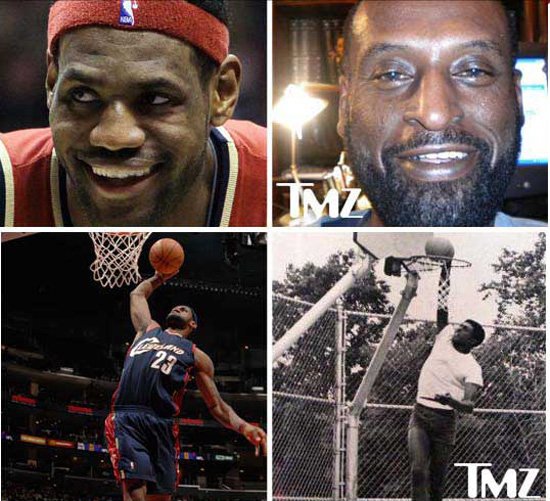 This has got to be one of the craziest and most ridiculous things we've heard in a while!
A man by the name of Leicester Bryce Stovell is suing NBA superstar LeBron James and his mother Gloria James for millions. According to documents filed by the 55 year-old Princeton graduate (yes we said Princeton!), he and Gloria had unprotected sex after meeting at a bar in the D.C. area back in 1984. At the time he was 29, and Gloria was only 15.
Shortly after the encounter, Stovell claims that Gloria went back to her hometown in Ohio… but returned to D.C. months later to inform him that she was pregnant with a boy named LeBron.
He claims this to be the last time he was in contact with Gloria for more than 20 years. However in 2007, Stovell claims that he and Gloria talked over a phone call in which she denied ever meeting him and threatened to harm him if he didn't leave her and LBbron alone. Days later, he was surprisingly granted a DNA paternity test, but results showed that he was not the biological father. Well now the fella still hasn't gotten enough and is suing LeBron and his mother for fraud, defamation and misrepresentation because he believes they tampered with the DNA evidence. He is seeking $4 million from the both of them.
We all know this is a bunch of bullsh**!! Way to pick the perfect timing jerk face. If anything you should be paying Lebron back for all the time you missed out on being a father. Loser.
Be the first to receive breaking news alerts and more stories like this by subscribing to our mailing list.