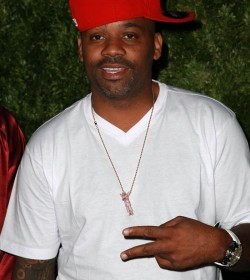 Hip-hop mogul Damon Dash, best known as the co-founder of Roc-a-fella Records and the Rocawear clothing line is having a little money trouble, according to recent reports. The city wants his cars, the bank wants his houses, and his lawyer dropped him for non-payment. So yes, Damon Dash is BROKE! Somebody's been a little to "free" with their money over the past few years.
"I've worked with musicians, artists and entertainers that in the eyes of the media are very wealthy," said attorney Jason Gabbard. "But to borrow a phrase from my Kentucky homeland, they haven't got a pot to piss in – they're broke."
Wow, looks like the recession's hitting everyone these days!
Be the first to receive breaking news alerts and more stories like this by subscribing to our mailing list.