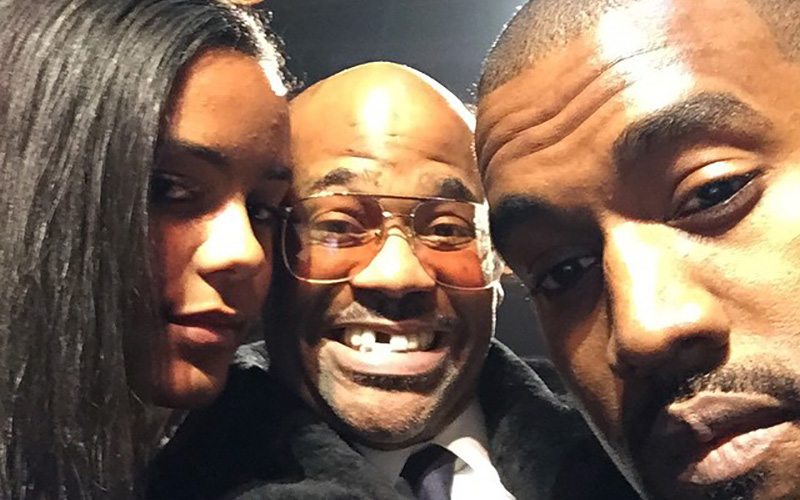 Kanye West and his old label boss Damon "Dame" Dash reunited over the weekend at the 2015 BET Honors when the music executive presented the rapper with the "Honorary Visionary" award.
The show, which was recorded Saturday (Jan 24) in Washington, D.C., won't air until February 29th, but social media has provided enough details to hold us over until then.
Dame Dash's intro for Kanye right now at #BETHonors is one parts ramble, one part sincere and another part big bro nudging younger one.

— Jayson (@jaysonrodriguez) January 25, 2015
???? RT @RevoltTV: Dame Dash is introducing Kanye West at #BETHonors. "I usually like talking about myself, so this is hard."

— Thurl Jawn (@so14below) January 25, 2015
"I like to take a lot of credit for what Kanye is today…but I ain't making no money with him no more" – Dame @TAJrani

— Jose Gems Torres (@_gemstars_) January 25, 2015
"My history with Kanye is I didn't respect him as a rapper because I was around the greatest rappers….but he has courage." -Dame Dash

— veronica toney (@vptwritenow) January 25, 2015
I got issues with Kanye but they're emotional! – Damon Dash #BetHonors2015 pic.twitter.com/ouH0G4gM4x

— Antonio Williams (@Tony_Williams) January 25, 2015
Dame Dash is known as the guy who first believed in Kanye and convinced Jay Z to sign him to Roc A Fella Records in the early 2000's … and he used his introduction for Ye as an opportunity to remind everyone of that, saying, "I like to take a lot of credit for what Kanye is today."
In his introduction for Kanye, which followed an honorary video that was shown featuring Jay Z, Kendrick Lamar, Common and Kim Kardashian, Dame revealed he still has issues with the Chicago-based emcee and he originally didn't have respect for 'Ye as a rapper.
"I understand what it is to be humbled for the first time," Kanye said in his acceptance speech.
Kanye West and Dash Dash haven't spoken since Dash fell out with Jay Z in 2005 after Roc-A-Fella was sold to Island Def Jam, but they appeared to be on cordial terms at the BET Honors, with a toothless Dame posting photos of the two together (along with Kim Kardashian and Dame's daughter Ava) on his Instagram page.
http://instagram.com/p/ySgubtwy2N/
http://instagram.com/p/yQ36Ljwy_d/
As for Dame's gap-toothed smile, he's been dealing with that for a few weeks now, apparently.
h/t: The Smoking Section
Be the first to receive breaking news alerts and more stories like this by subscribing to our mailing list.