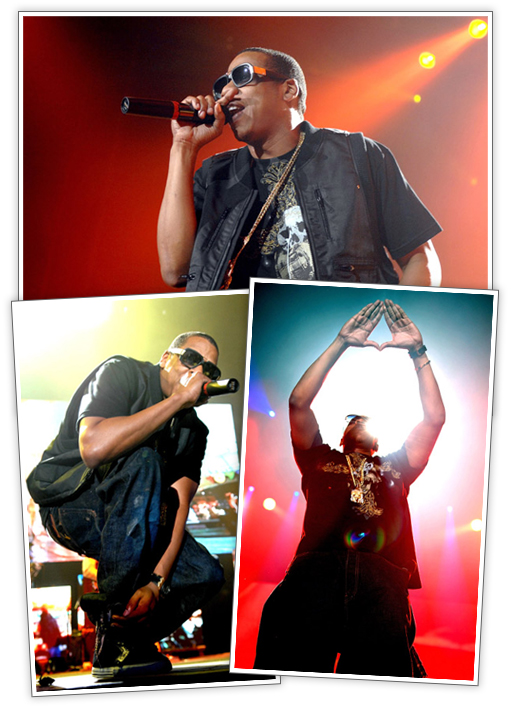 My boy Jay-Z tore the stage up Saturday night when he performed at the MEN Arena in the U.K. Wanna know how he stands in front of thousands of people every night when he's on tour? "They're just people," Jay-Z was recently quoted as saying. "Don't matter if it's 11 people or 11,000. I just imagine them naked."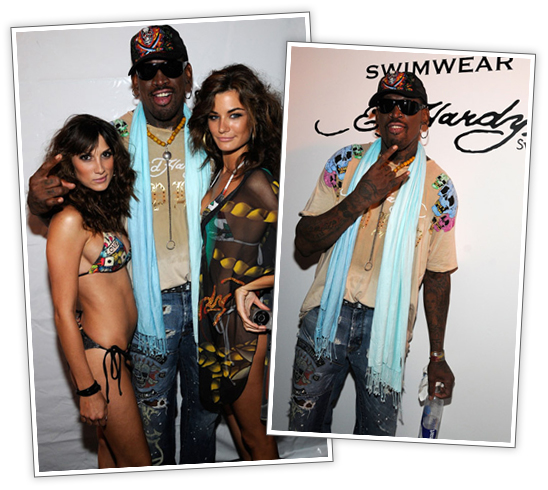 Dennis Rodman's ol' weird ass was front and center at the Mercedez Benz Fashion Week Miami Swim fashion show at the Raleigh Hotel Saturday. It should really be against the law for people like that to leave the house … seriously! You know he had to snatch himself up some "pink toes!"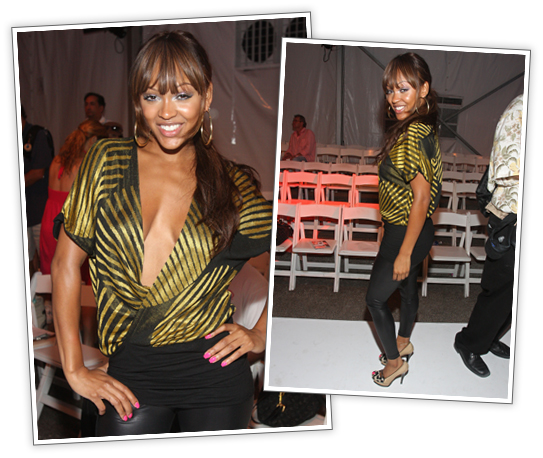 Actress Meagan Good hit up the MBFW Miami Swim fashion show too. Her boyfriend, NFL player Thomas Jones, was there with her, but I didn't feel like posting pics of him. I'd rather drool over Meagan. But uhm, Thomas, homie … please buy your girl some new shoes!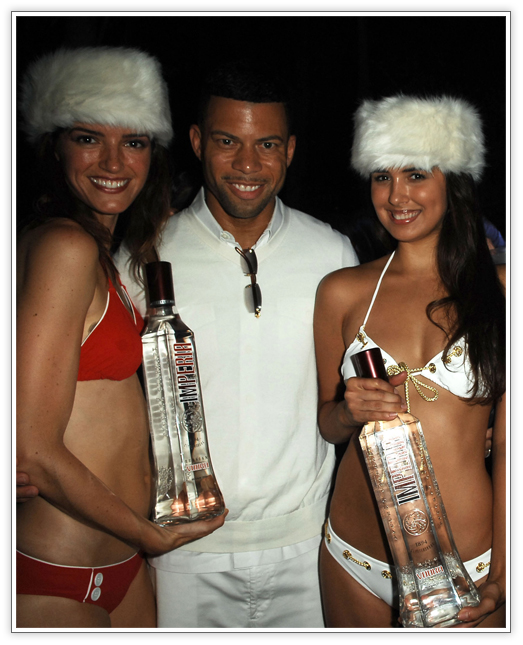 Star Jones' ex-husband, Al Reynolds, is trying his damndest to prove to the world that he's not gay. So he surrounded himself with a couple of pink toes in the Imperia Vodka lounge at MBFW. Sorry homie. You fail! Do not pass Go, and do not collect $200 … Oh? He doesn't want us to call him "Star Jones' ex-husband" anymore? Well other than that, who the hell is he? Yeah, I thought so, lol!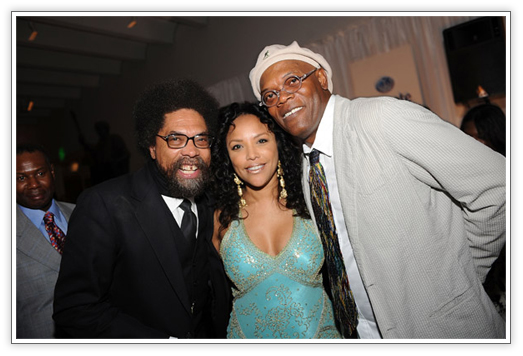 Samuel L. Jackson, Lynn Whitfield, and Dr. Cornell West attended the National Black Arts Festival Gala Saturday night at the Woodruff Arts Center in Atlanta.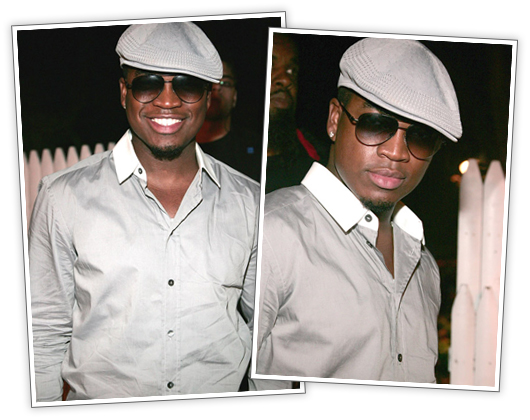 Ne-Yo was spotted as the left the Dune in Southampton, NY Friday night. What's that dark stuff under his hat and around his ears? Wait … is that hair?!
Ice-T and the pink toe he married hit up the "Players Toast Awards" at Hawaiian Tropic Zone Saturday night. At this point in his life and career I would hardly consider Ice-T's ol' irrelevant ass a "player" but hey, whatever makes your boat float!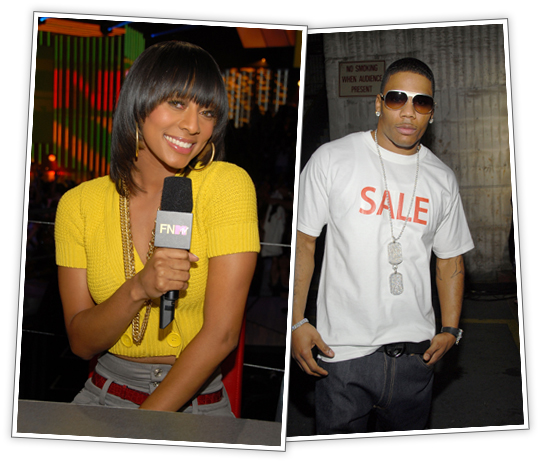 Nelly and Keri Hilson posed backstage Friday night at the FNMTV premieres held at Renmar Studio in Hollywood.
(PHOTOS: WIRE IMAGE / FILM MAGIC / GETTY IMAGES)
Be the first to receive breaking news alerts and more stories like this by subscribing to our mailing list.