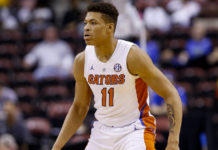 University of Florida basketball star Keyontae Johnson is hospitalized in critical but stable condition after collapsing on the court in the middle of a game Saturday (Dec. 12).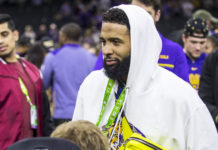 Odell Beckham Jr. has been banned from LSU's facilities for the next two years because he handed out $2,000 in $100 bills to players after their big 2019 National Championship win against Clemson earlier this year.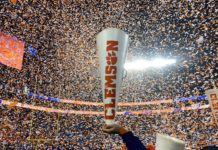 The Clemson Tigers pummeled the Pittsburgh Panthers 42-10 to win the 2018 ACC Championship Saturday night (Dec. 1).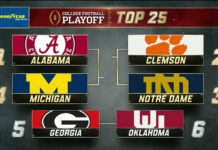 After a winning week in college football, the Top 10 CFP (College Football Playoff) Rankings remained unchanged for the first time in the history of the rankings.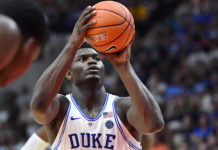 The NCAA generated more than $1 billion in revenue in the 2016-2017, and their athletes should be fairly compensated for their hardwork. Here's why.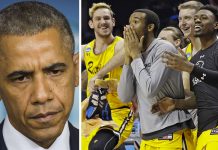 If you're like President Barack Obama and you picked Virginia to win the 2018 NCAA Basketball Tournament, then you might as well throw the whole bracket away... because it's as good as trash now.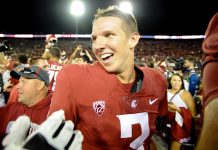 21-year-old Tyler Hilinski, a quarterback for Washington State, was found dead of an apparent suicide Tuesday (Jan 16) in Pullman, WA.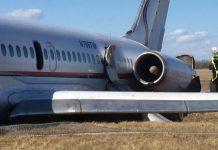 While traveling to Washington to kick off the second round of the Big Ten Tournament against Illinois Wednesday (Mar. 8), the Michigan team plane aborted takeoff due to high winds and skidded off the runway.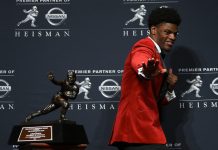 The true sophomore has been incredible in the 2016 season, completing 58% of his passes for 3,390 yards and 30 touchdowns, while adding 1,538 yards on the ground with 21 touchdowns.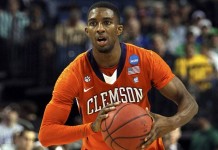 Former Clemson basketball point guard Demontez Stitt was found dead in his Charlotte, North Carolina home Tuesday (Jul. 12) at the young age of...