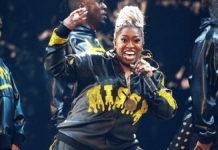 The legendary Misdemeanor ascended to her rightful place on the music video throne at this year's MTV VMAs with an eye-popping medley of some of her greatest hits.
While we're living in 2019, Lil Nas X is living in the future—the year 2079 to be exact! Pop music's newest sensation put on a futuristic performance of his new single "Panini" at the 2019 MTV Video Music Awards Monday night (Aug. 26).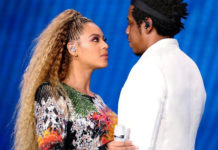 Although The Carters are nominated in eight categories, they have yet to make an announcement about appearing at this year's VMAs. While they are currently on tour, there is still a slight possibility that they could perform tonight.
Only 5.68 million people tuned in to celebrate music's hottest young stars this year, making it the lowest-rated VMAs since Nielsen began tracking the show's ratings in 1994.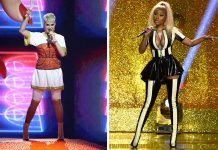 The (new) queen of pop and the queen of rap joined forces at the 2017 VMAs for a performance that took a lot of balls.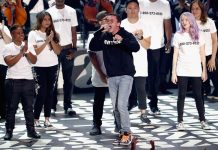 If you're looking for gushy, do-gooder musicians, Logic is ready and willing to serve you all the cheesy progressive anthems you want and more.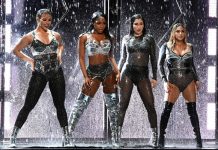 Fifth Harmony hit the stage at the 2017 MTV VMAs and used their performance to throw a little shade at former group member Camila Cabello.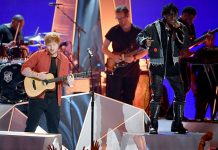 Ed Sheeran and Lil Uzi vert joined forces for an unannounced collaborative medley at the 2017 MTV Video Music Awards.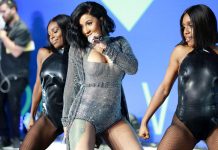 It's hard to believe that two years ago, most of us didn't even know what a "Cardi B" was, and now, she's all over the radio and performing at the 2017 MTV Video Music Awards.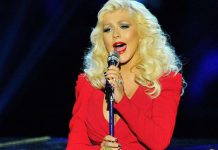 Sources say Christina Aguilera is ready to return to the pop scene.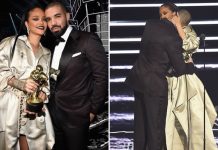 The moment we were all not-so-secretly waiting for almost happened, but didn't. "She's someone I've been in love with since I was 22 years old,"...