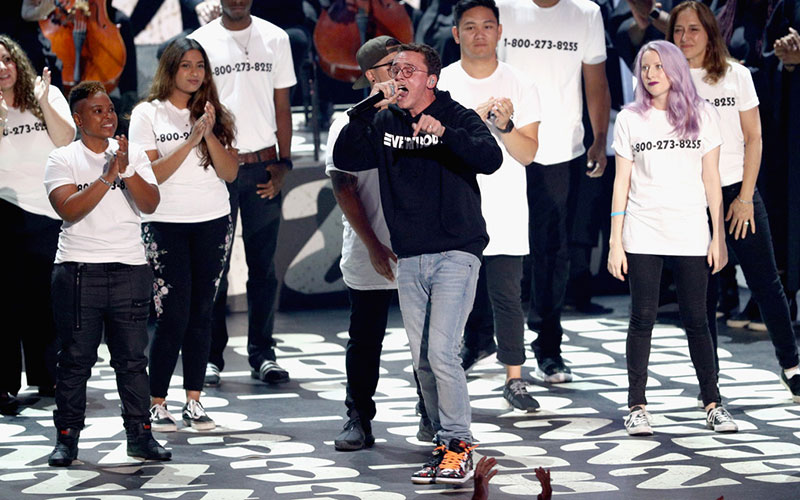 I'm not sure who asked for it, but somehow we've ended up with a new Macklemore, even though most of us didn't want the original Macklemore in the first place.
Logic, who is apparently on his THIRD album, took to the stage to perform his anti-suicide anthem "1-800-273-8255." While the subject matter (depression, anxiety and suicide) are very important issues to discuss and dissect in art, the way Logic goes about it is too sanitized, too superficial and too commercial-friendly to ring authentic.
But then again, i think I heard that authenticity isn't as important with the millennial crowd these days so maybe Logic (who gives me throwback vibes to Snow from the 90s) is doing just fine.
Khalid and some random chick also make a guest appearance but I promise you won't care or remember.
Watch Logic's very boring afterschool special PSA masquerade as a VMA performance below:
Be the first to receive breaking news alerts and more stories like this by subscribing to our mailing list.