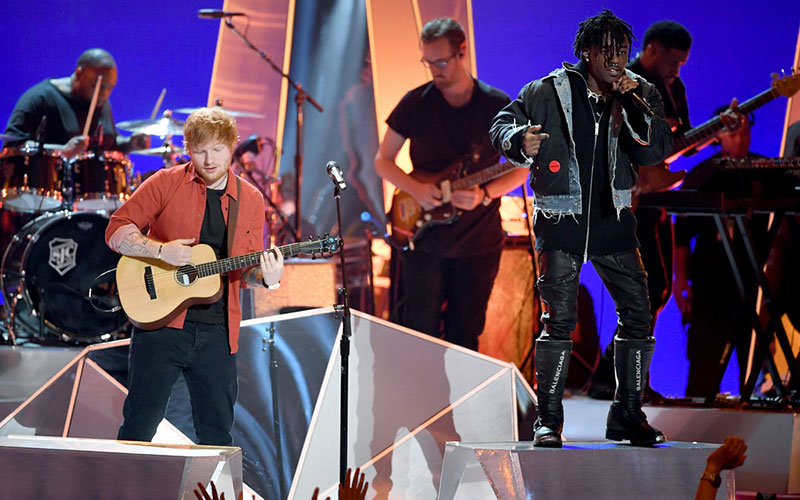 Ed Sheeran and Lil Uzi vert joined forces for an unannounced collaborative medley Sunday night (Aug. 27) at the 2017 MTV Video Music Awards.
Sheeran kicked the performance off with a solo rendition of his hit single "Shape of You" before Lil Uzi Vert came out of nowhere and joined in for a never-before-heard remix of the Hot 100 #1 single.
The duo then teamed up for a new take on Uzi's own hit single "XO TOUR Llif3," which won the "Song of the Summer" award earlier in the evening.
Cardi B's reaction was all of us:
Watch Ed Sheeran and Lil Uzi Vert's 2017 VMA Performance below: