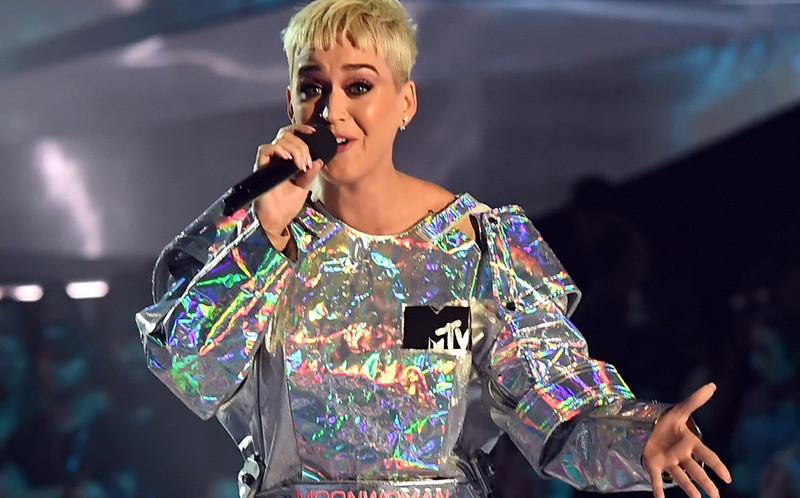 The ratings are in and it's not looking too good for Katy Perry. The 2017 MTV Video Music Awards were the least watched of all-time.
According to Nielsen, only 5.68 million people tuned in to celebrate music's hottest young stars on Sunday (Aug. 27), making it the lowest-rated VMAs EVER—or, at least since Nielsen began tracking the show's ratings in 1994. Viewership was down from the 6.5 million it pulled last year and a far cry from its rating high of 11.9 million in 2002.
The awards show had stiff competition though, as it went up against the season finale of Game of Thrones, which hit a series high with 12.07 million viewers. However, the VMAs did beat the HBO fantasy drama in its key teenager demographic.
The VMA ratings have been on a steady decline for years. However, this could be attributed to more people choosing to watch the annual MTV show online. There were reportedly 45.8 million streams on the live Facebook feed last year and 62.8 million streams total when other platforms are added.
Unfortunately, the bad news just gets worse for VMA host Katy Perry though. Critics and viewers panned her cringe-worthy attempt at emceeing the show. She was so bad that American Idol producers are now reportedly worried about her sitting at the judge's table, especially since they shoved out half of their talent budget to secure the pop star.
A source tells Radar Online:
"They are paying her $25 million and she was a total dud [on the VMAs]. No one ever auditioned her for the new Idol job and they are freaking out that they hired someone who is terrible on live television."
The source also added the ABC reboot showrunners want Perry to be less self-absorbed in order to keep the focus on the contestants.
"It's not like they're asking her to change her hairstyle or revise her style team, but they are asking her not to upstage the contestants the way some past judges, especially Mariah Carey, had the tendency to do."
ABC has yet to hire any other judges for the American Idol reboot. To be honest, Katy Perry was a bad pick from the start and now her horrible VMA hosting only reaffirmed it.
Be the first to receive breaking news alerts and more stories like this by subscribing to our mailing list.