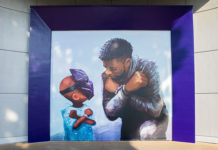 The mural was officially unveiled Thursday (Sep. 24) and it features powerful artwork from former Disney Imagineer Nikkolas Smith showing the late Marvel star giving the world-famous "Wakanda Forever" salute to a young, Black boy in a hospital gown wearing a "Black Panther" mask.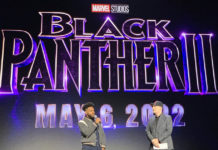 Marvel has finally announced the official release date for the highly anticipated Black Panther sequel!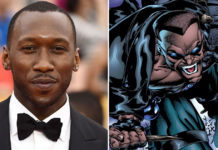 Perhaps one of the biggest reveals Marvel made Saturday (Jul. 20) at Comic-Con was the announcement of Mahershala Ali as the next "Blade."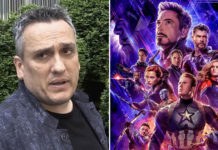 If you haven't seen "Avengers: Endgame" by this Monday (May 6), be prepared for spoilers, because the film's director says everything after then is "fair game."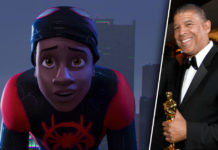 "Spider-Man: Into the Spider-Verse" director Peter Ramsey made history as the first black director win an Oscar for Best Animated Feature.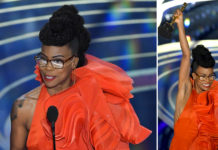 Not long after Black Panther's historic Oscar win for Best Costume Design, production designer Hannah Beachler made history herself as the first black person to take home a trophy in the production design category for her work in the Oscar-winning Marvel movie.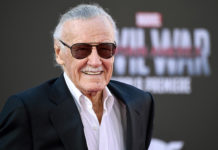 Stan Lee, the man who co-created Marvel Comics, has died. His daughter confirmed the news to TMZ. He was 95 years old.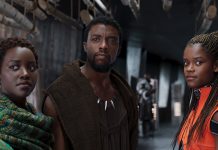 With Black Panther's DVD/Blu-ray release just weeks away, Marvel is treating fans by dropping not just one, but TWO deleted scenes from the highly successful film that earned more than $1.3 billion worldwide at the box office.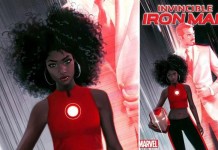 The comic book world just got real interesting. Marvel's upcoming relaunch of Invincible Iron Man will feature black female teenager as Iron Man. Riri Williams...
Ciara turned 30 years old last weekend, and to celebrate the occasion her boyfriend Russell Wilson threw her a surprise costume birthday party just...