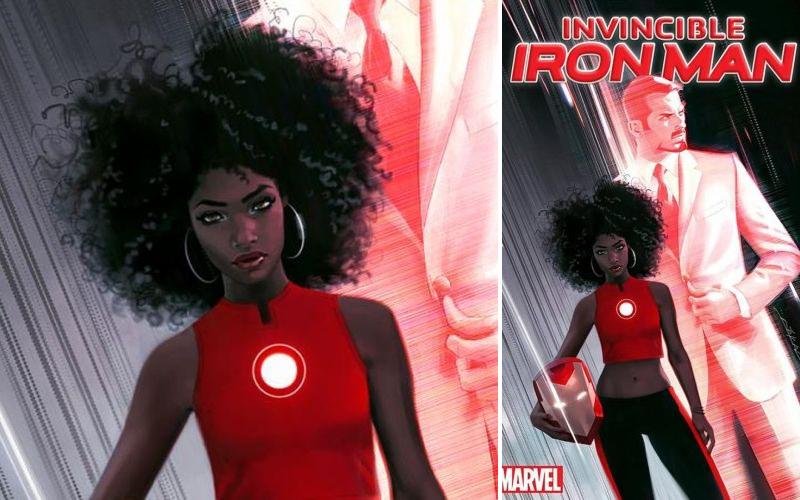 The comic book world just got real interesting. Marvel's upcoming relaunch of Invincible Iron Man will feature black female teenager as Iron Man.
Riri Williams is an intelligent 15-year-old MIT student who builds her own Iron Man suit in her dorm room. She will have some interactions with current Iron Man, Tony Stark, but he will eventually pass the torch on to her.
"Iron Man" writer Brian Michael Bendis says Williams was inspired by young people rising above the street violence he witnessed while working in Chicago. A story of a girl leaving the environment and going to college has remained with him for years. It was the modern example of a superhero, he explained to Time magazine.
"It just seemed that sort of violence inspiring a young hero to rise up and act, and using her science acumen, her natural born abilities that are still raw but so ahead of where even Tony Stark was at that age, was very exciting to me."
Of course there were some haters, but many seemed to welcome the change.
https://twitter.com/TimothyNesmith/status/750717851061874692
https://twitter.com/SoloExMachina/status/750689382814941185
Riri Williams and Miles Morales better team up.

— Geeks of Color (@GeeksOfColor) July 6, 2016
WHOA – Riri Williams, the new Iron Man, is the definition of #BlackGirlMagic

— Rep. Barbara Lee (@RepBarbaraLee) July 6, 2016
There has historically been a need for diverse superheroes in film and comic books. With the upcoming film, Black Panther, a Latino Spiderman, and a female Thor, the climate of all white male superheroes is slowly changing. Bendis has been at the forefront of these changes and he's making a huge impact by introducing a black female Iron Man.
Invincible Iron Man staring Riri Williams is expected to debut this fall.
Be the first to receive breaking news alerts and more stories like this by subscribing to our mailing list.