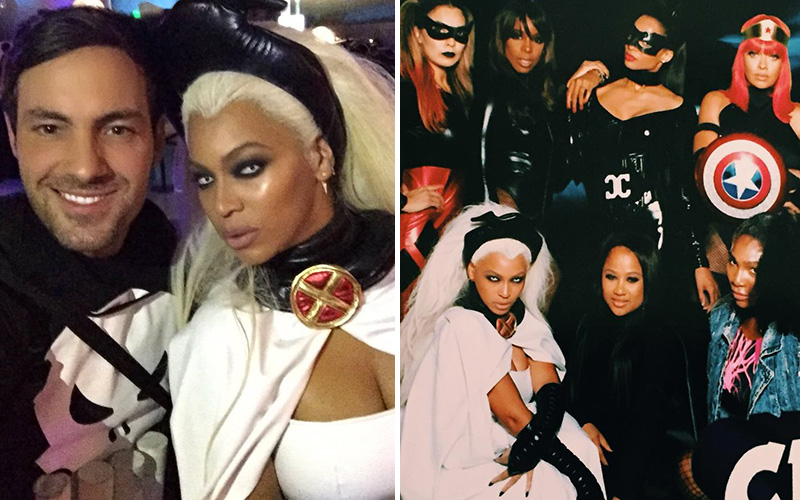 Ciara turned 30 years old last weekend, and to celebrate the occasion her boyfriend Russell Wilson threw her a surprise costume birthday party just in time for Halloween.
The shindig was attended by a number of Ci-Ci's celebrity friends, including Beyoncé, who dressed up as Marvel Comics' Storm from X-Men.
Comedian Jeff Dye shared this photo of him and Queen Bey:
I met Beyoncé tonight and she couldn't have been more sweet. And shares my love of costumes. @Beyonce pic.twitter.com/7GYvcH6TYZ

— Jeff Dye (@JeffDye) October 25, 2015
Ciara was dressed as Batwoman, Russell came as Batman, and they drove up to the party in a Batmobile, because of course. Baby Future was dressed up as Superman and looked beyond adorable.
Other celebs in attendance included Serena Williams, Kelly Rowland, La La Anthony and Lily Collins.
La La came as Wonder Woman, while some say Serena was dressed up as Jubilee (also from X-Men). Lili Collins was Supergirl and no one really knows who/what Kelly Rowland was supposed to be.
But back to Beyoncé's costume though! Can we all agree that she nailed it? Check out this girl power superhero group shot here: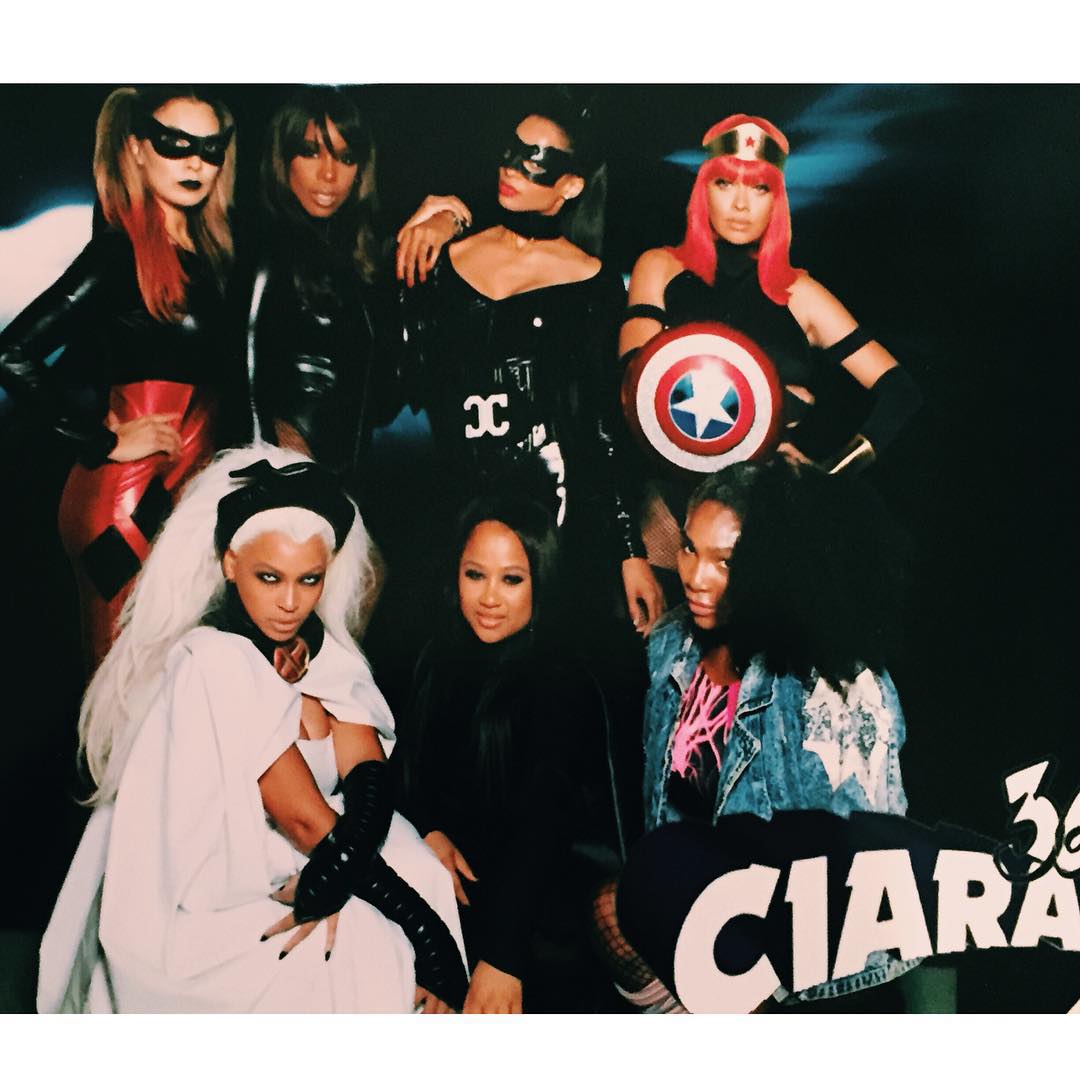 And check out a bunch of photos from the party here: