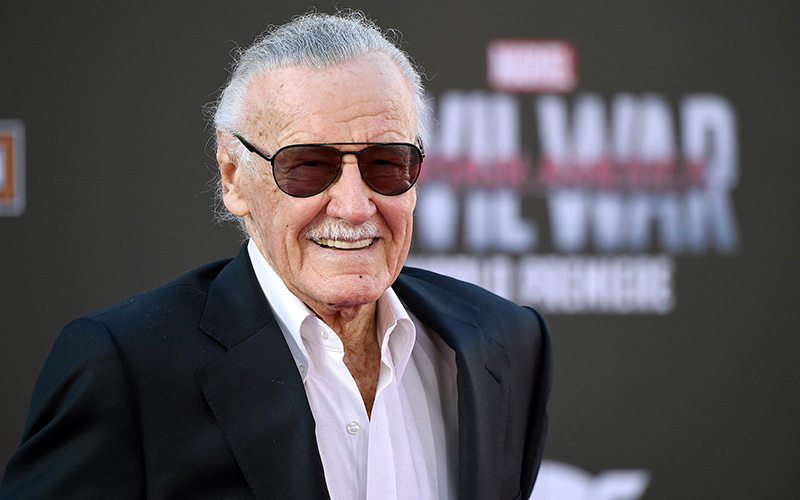 Stan Lee, the man who co-created Marvel Comics, has died. His daughter confirmed the news to TMZ. He was 95 years old.
"My father loved all of his fans. He was the greatest, most decent man," Lee's daughter told TMZ.
According to the gossip site, an ambulance rushed to Lee's home in Hollywood Hills early Monday morning (Nov. 12) and he was rushed to Cedars-Sinai Medical Center, where he later died.
Lee's cause of death has not yet been revealed, but we do know he has suffered a number of illnesses over the past year or so, including pneumonia.
Stan Lee and Jack Kirby started Marvel in 1961 with the Fantastic Four, and Lee went on to create Spider-Man, The Incredible Hulk, X-Men, Iron Man, Black Panther, Doctor Strange and The Avengers.
Stan was also known for making cameo appearances in all of the Marvel movies.
It's reported that Lee and Marvel had a rocky relationship after the company started re-making the comics/cartoons into big Hollywood blockbusters. He sued the company in 2002 for royalties he said the company owed him for the first "Spider-Man" movie. He settled the case three years later for $10 million.
Lee is survived by his daughter, Joan Celia aka "J.C." His wife of 69 years, also named Joan, died of complications from a stroke in 2017. She too was 95 years old when she passed away.
Be the first to receive breaking news alerts and more stories like this by subscribing to our mailing list.