Tag: George Floyd Protests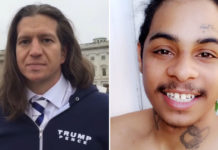 Jake Gardner—the white bar owner from Omaha, Nebraska who killed an unarmed black man during the nationwide protests that took place following the police killing of George Floyd—has died by suicide.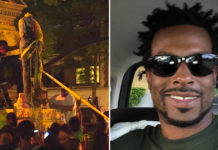 A Virginia man is fighting for his life in the hospital after he was critically injured when he was hit in the head by a Confederate statue at a monument that was toppled by demonstrators.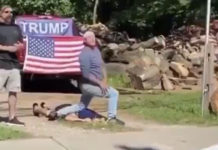 Two more white men have lost their jobs for mocking the tragic death of George Floyd, who was murdered by police officers in an incident that has sparked protests across the nation.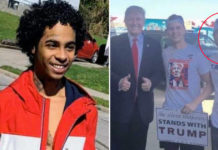 Jacob Gardner, the Nebraska bar owner who some have described as a "White supremacist," will not face any charges in the shooting death of 22-year-old James Scurlock, a Black man who was killed amid protests in Omaha Saturday night (May 31).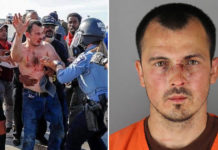 The man who drove a semi-truck at a high speed through a crowd of protesters in Minneapolis got a pretty healthy dose of street justice before being taken into police custody.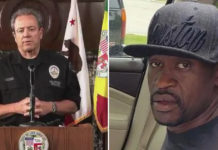 During a press conference hosted by Los Angeles Mayor Eric Garcetti Monday (May 31) amid protests in the city, the LAPD Chief Michael Moore tried to blame the police killing of George Floyd on protesters who are looting and rioting in the streets.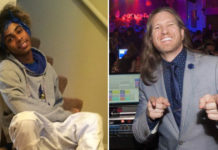 A young Black man was shot dead outside a bar in Omaha during the second night of protests in the Nebraska city, and the white bar owner who killed him is reportedly in police custody awaiting charges.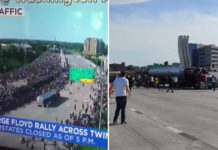 Video footage surfaced showing thousands of Minneapolis protesters scattering as the driver of a tanker truck speeds towards the crowd on the highway.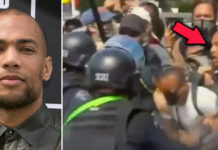 Kendrick Sampson is speaking out after he was attacked by police during Saturday's protests in Los Angeles.
What started off as a peaceful protest quickly turned to chaos and has left parts of the city in flames. However, there is one place that protestors in Atlanta refuse to destroy ... Waffle House.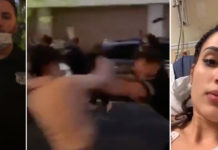 In video footage captured of the protests in New York, an NYPD police officer is seen violently assaulting and shoving a female protestor to the ground. She was later taken to the hospital to be treated for a concussion and said the fall to the ground caused her to have a seizure.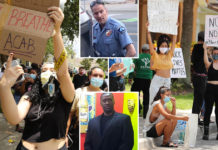 Despite officer Derek Chauvin, who was captured on video earlier this week suffocating the late George Floyd, being arrested for murder, residents in Florida continue to protest outside what is believed to be his vacation home.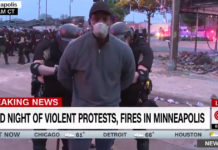 A reporter for CNN and his camera crew were arrested on live television Friday morning (May 29) while covering the protests in Minneapolis over the killing of George Floyd.