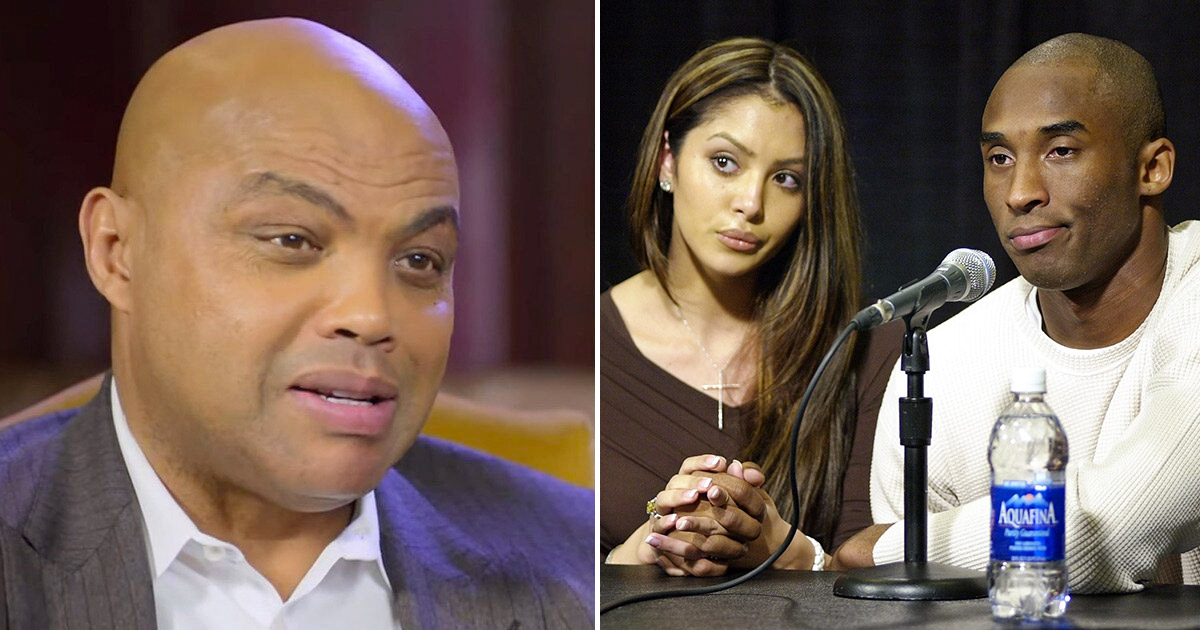 Following the tragic death of Kobe Bryant that shocked the sports world and the world at large, most people honored his storied legacy in the way they best saw fit.
Murals of the legendary NBA athlete quickly went up across the country, current players made on-the-court gestures to remember the legend, and Bryant became the only player in NBA history to have two numbers retired.
One thing that largely went unmentioned, however, was the alleged 2003 raping of a then 19-year-old woman.
The criminal charges were dropped before ever going to court, but today (Feb. 14), one prominent voice has spoken out saying that the public can't choose to just brush this questionable history aside.
NBA Hall of Famer and current Inside the NBA host, Charles Barkley, told TODAY: "Kobe Bryant is one of the greatest basketball players ever, and he had a flaw that we all know about. You have to tell the picture in totality."
The message was met with mixed reactions on social media, with some lambasting the sports broadcaster over bringing up a lawsuit that was eventually dropped and others commending him for his words.
Here we go again. Another moron trying to be cool with the networks ????? Charles Barkley is disgraceful. Hope he gets falsely accused of something very soon
RIPKobeBryanthttps://t.co/k2SPsiAZuk

— Shahbanu (@ZoroastersChild) February 14, 2020
Charles Barkley Said WHAT ABOUT KOBE? THE TRUTH THAT'S WHAT! https://t.co/FSx2u0V8YX via @YouTube

— LibertyHowl-PJ Wiemers (@LibertyHowl) February 14, 2020
God is our Judge . I totally disagree with Gayle King & Charles Barkley for totally Disrespecting the Legacy of Mr. Kobe Bryant, his Family, Friends & Fans.Jesus Christ forgave all of our Sins after we Repented. God don't Remember our Sins. Use wisdom in every way possible.#Peace

— Carol McCarthan (@JacqulineLei) February 14, 2020
He's a CLOWN… He REALLY gonna make me stop watching @NBAonTNT he runs his mouth way too much https://t.co/U9pVNc0BA3

— Sherwin Holloway (@BkSherm1) February 14, 2020
Journalists I respect were shaming people for bringing up the rape thing after Kobe died. I don't get it. Kobe was accused of raping a 19 yo and settled out of court. Facts. Respect to Charles Barkley for having some principles in an industry where they are so rare.

— Reeebs ? (@bohogypsychic) February 14, 2020
Barkley isn't the first person to bring up this issue as the public continues to mourn the untimely death of Bryant and his 13-year-old daughter, Giana.
Shortly following the incident, CBS star Gayle King sparked a feud with rapper Snoop Dogg after she discussed the "complicated" legacy in an interview with former WNBA star Lisa Leslie.
Following the interview, Snoop Dogg went after King on an Instagram post, saying: "Why you all attacking us, we your people. You ain't coming after f**king Harvey Weinstein asking him dumb-ass questions. I get sick of you all."
However, today, Barkley mirrored King's views on the late Kobe Bryant.
He admits that he and Bryant were not close, but the news of his passing still hit home and that he "started crying when I got the news. I felt like I had lost a member of my family."
Despite that, Barkley stands strong on his stance that Bryant needs to be held accountable for the rape allegations that resulted in a payment following a civil lawsuit.
"We're not trying to make Kobe out to be no hero," Barkley said. "We're celebrating his basketball excellence. We understand what happened in Colorado. That's fair. But two things can be true."
Be the first to receive breaking news alerts and more stories like this by subscribing to our mailing list.