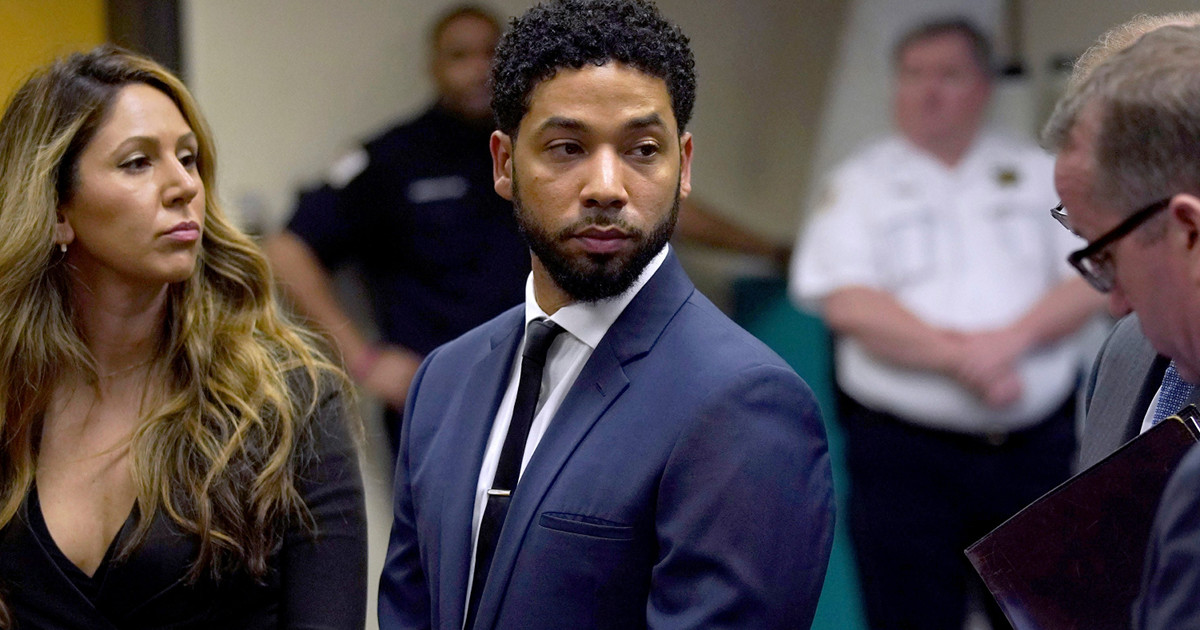 Over one year after he claimed he was attacked and the victim of a hate crime, Jussie Smollett is now facing new charges for allegedly staging the incident.
The former Empire actor was just indicted on six charges for disorderly conduct and filing four separate false police reports, the office of special prosecutor Dan Webb announced on Tuesday (Feb. 11).
A grand jury returned the indictment after the 16 felony counts Smollett was initially charged with were all dismissed in March 2019, a move that dismayed Chicago police and officials.
Webb was assigned to the case to investigate why the charges were dismissed.
In a statement provided by Webb's office, the decision to charge Smollett again was determined by several factors, including the extensive nature of the allegedly false police reports and the resources spent by the police department.
The team "obtained sufficient factual evidence to determine that it disagrees" with the Cook County State Attorney's Office decision to drop the 16 counts against Smollett in exchange for the actor forfeiting his bond and 15 hours of community service.
Smollett's arraignment is scheduled for Monday, February 24th.
He could face up to three years in prison if convicted as charged. The actor maintains his innocence and plans to plead not guilty.
A source close to Smollett tells TMZ the new charges are questionable.
"The officers who re-investigated the case are the same ones who originally investigated it. These officers are currently being sued by Smollett. They have also spent taxpayer money on having these officers go to Los Angeles and harass members of Smollett's team and friends."
The new charges obviously stem from the January 2019 incident in Chicago in which Smollett claims he was attacked by two white men who yelled racists and homophobic slurs. He was even left with a noose around his neck.
During their investigation, police began to believe Smollett actually staged the attack by paying two black Nigerian brothers $3,500 to attack him in hopes of promoting his career.
Smollett was charged with 16 felony counts, which were dismissed just weeks later. However, the city of Chicago is currently suing the actor for over $130,000, the cost of resources they used to investigate the hoax.
Smollett was fired from Empire due to fallout over the situation.
Be the first to receive breaking news alerts and more stories like this by subscribing to our mailing list.