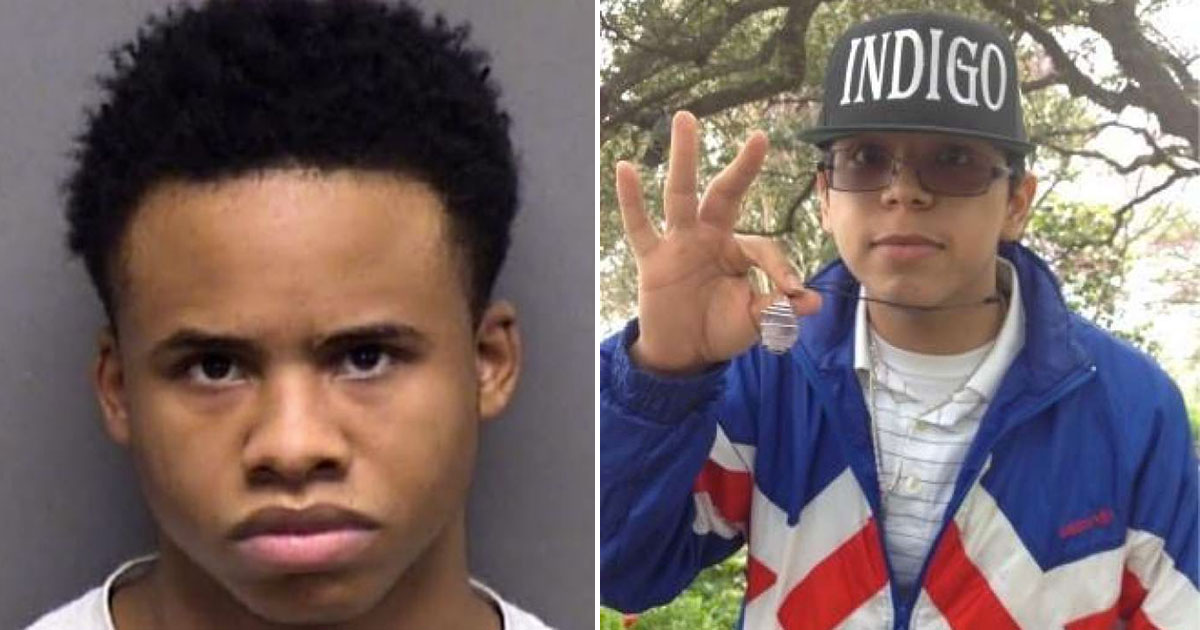 Texas rapper Tay-K has been indicted on a capital murder charge after being accused of shooting and killing a man after robbing him.
Tay-K (whose real name is Taymor Travon McIntyre) allegedly robbed a man named Mark Anthony Saldivar in April 2017 in Bexar County, Texas, near San Antonio.
McIntyre, who was 16 at the time of the 2017 shooting, was sentenced to 55 years in prison in July of this year after he was convicted for another murder charge in a totally separate incident from 2016. The now 19-year-old is currently being held in the Bexar County Jail while he awaits trial for that case.
While on house arrest in Tarrant County in 2017, McIntyre cut off his ankle monitor and fled to San Antonio.
That's when the teen rapper allegedly killed Saldivar and became the subject of a nationwide manhunt that inspired the release of a song called "The Race" and an accompanying music video in which he posed in front of his own wanted poster to taunt authorities.
McIntyre was captured by U.S. marshals in Elizabeth, New Jersey on June 30th, 2017—the same day "The Race" was released—after three months on the lam.
In 2018, Lucia "Lucy" Saldivar, Anthony Saldivar's mother, filed a wrongful death lawsuit against McIntyre that named him as a triggerman in the 23-year-old man's murder.
According to the suit, Saldivar was in the car with McIntyre and two other people when he was robbed of his "expensive camera equipment" before being forced out of the vehicle.
The suit states that Saldivar "jumped onto the hood" of the vehicle to stop McIntyre and his cohorts from getting away, however, they were able to pull into a Chick-fil-A parking lot where McIntyre then allegedly pulled out a handgun and shot Saldivar to death.
The suit accuses McIntyre of fleeing the scene after the shooting, leaving Saldivar to "die on the street."
Be the first to receive breaking news alerts and more stories like this by subscribing to our mailing list.