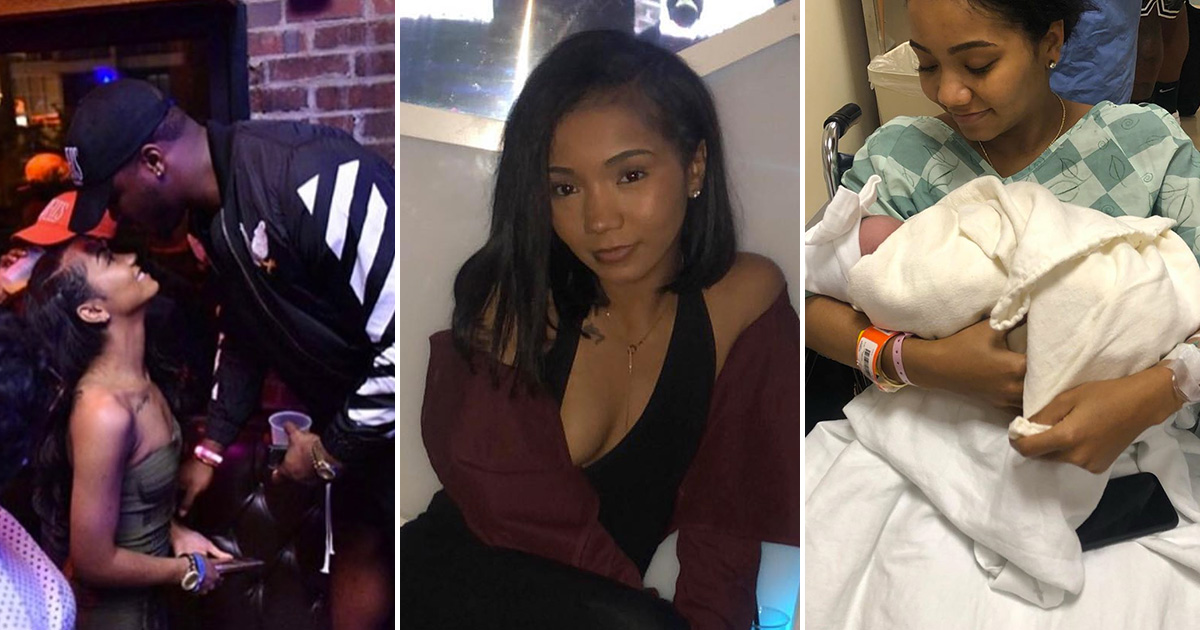 Cleveland Browns player Chris Smith is mourning the loss of his girlfriend and the mother of his child, Petara Cordero, after she was killed in a car accident in Cleveland. She was 26 years old.
According to officials with the Cleveland Police Department, Cordero died Wednesday morning (Sep. 11) when she was struck by a vehicle while she and Smith were on the side of the road after Smith's Lamborghini had a tire malfunction and crashed into the center median wall.
Smith and Cordero were heading west on I-90 near the West 140th Street Exit Ramp in his 2019 Lamborghini.

Smith told police that a tire on his vehicle blew out which caused the vehicle to veer left and strike the center median wall. Smith and Petara exited the vehicle and were standing on the north shoulder of Interstate 90 West.

A short time later, a woman in a 2017 Mazda 3 approached the disabled Lamborghini. The Mazda veered to the right side of it, striking the open passenger side doors and then Cordero.

Cordero was taken to Fairview Hospital by Cleveland EMS where she was pronounced dead.
The crash happened around 2:00 a.m. early Wednesday morning, police said.
The woman driving the Mazda told police she'd been drinking, however, police said they were waiting on the results of a toxicology test to determine whether her BAC (blood-alcohol content) was over the legal limit for driving, which is 0.08 percent.
The woman so far has not been charged in the incident.
As for Smith, police said he wasn't injured and wasn't impaired.
Petara tragically died just weeks after giving birth to her and Chris' first child together, a daughter they named Haven Harris Smith.
According to Cordero and Smith's baby registry, their daughter was born on August 17th. Cleveland.com also reported that Smith was excused from the Browns-Colts preseason game on August 17th so that he could attend Haven's birth
"I'm so thankful to have another beautiful gift in this world my daughter Haven Harris Smith," Smith shared on IG on August 27th. "You are such a blessing to me and your mother!! Love you Petara and Baby Haven."
Cordero wrote in her own post about her daughter on Instagram: "This little girl has filled my heart with so much joy and love !! I'm so thankful that God chose me to be her mommy!! So excited for this life journey with you!!! Haven Harris Smith."
Cordero's last post on Instagram was a photo of her and Smith. "This a forever thing, I love you through everything," she captioned the pic.
After practice on Tuesday (Sep. 10), Smith spoke with Cleveland.com about how excited he was that Petara and Haven had flown to Cleveland from Charlotte to see him.
Smith also talked about how happy he was and how blessed and grateful he was to have Petara and Haven in his life, along with his two older children (who are not Petara's).
In a statement on the Cleveland Browns' official website, team owners Jimmy and Dee Haslam said: "Words cannot describe the sorrow we feel for Chris following the loss of his girlfriend, Petara.
"Our entire organization mourns with Chris, his family and the Cordero family. We will do everything possible to offer them our support, comfort and any resources in this most difficult time."
The Browns said Smith's teammates were notified of Cordero's passing during a team meeting on Wednesday. Head coach Freddie Kitchens also visited Smith at his home earlier in the day.
According to the Browns' website: "Smith will receive the full team's support of resources and will have the opportunity to grieve as he sees best fit, including being excused from or participating in any team activities, if desired. The team will have counselors onsite throughout the week for players and staff."
Smith, who is 27, was drafted by the Jacksonville Jaguars in 2014. He signed a three-year deal with the Cleveland Browns last year.
Be the first to receive breaking news alerts and more stories like this by subscribing to our mailing list.