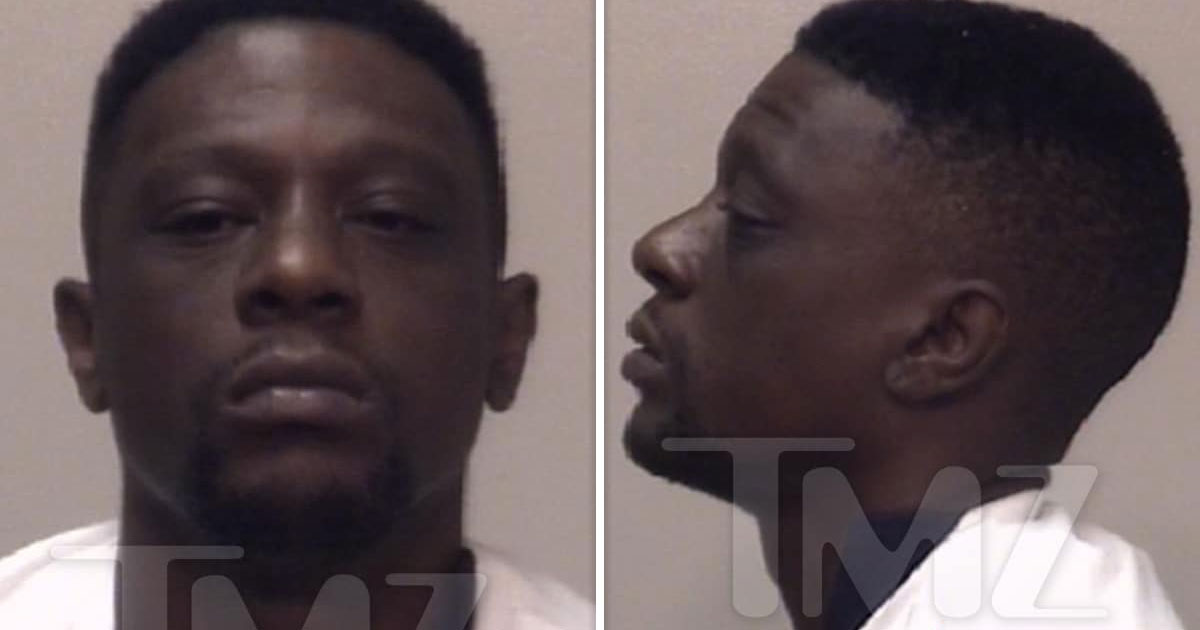 Yes, you read that headline right. Boosie Badazz is facing not just one, but two FELONY marijuana possession charges in Georgia, because apparently, Georgia is an awful place to get caught with drugs if you're a convicted felon.
The D.A. in Coweta County slapped the Louisiana rapper with possession of less than an ounce of marijuana, and possession of a controlled substance.

When you see it's less than an ounce of weed, ya might think it's not that serious, but Georgia ain't Colorado or California — it still takes marijuana very seriously.
We don't care how "seriously" Georgia takes marijuana charges. Less than an ounce of weed should never bring felony charges under any circumstance, convicted felon or not. It's just a lil weed, guys.
As for how Boosie got charged in the first place, he was arrested in Newnan, Georgia back in April after getting pulled over after a cop saw the white Dodger Charger he was driving swerving in and out of lanes and nearly sideswiping another vehicle.
The cop said Boosie's car reeked of weed, and after searching the vehicle, police found a small bag with approximately 11 grams of marijuana and a loaded 9mm handgun under the passenger seat where a man who he said was his bodyguard was sitting.
Police also found about $20,000 in cash, a vape pen and what appears to be a mostly smoked blunt (see below).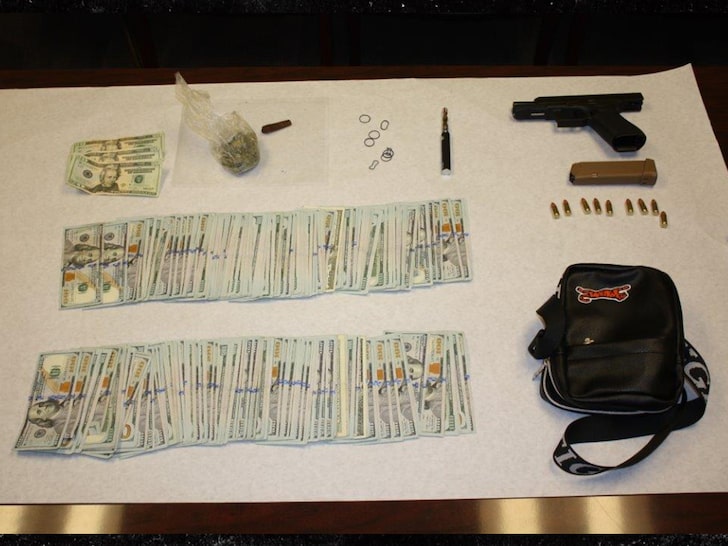 Boosie, whose real name is Torrence Hatch, was charged with possession of marijuana, possession of a schedule one drug, and possession of a firearm during the commission of a crime.
Boosie was also hit with a failure to maintain lane charge. He was freed the next day on $3,500 bond.
Fortunately for Boosie, however, prosecutors decided not to charge him for the gun possession. He's a convicted felon, so a gun charge would be far from in his best interest.
Boosie's bodyguard, Antonio Allen (no, not the football player Antonio Allen, we already went through that), is also facing the same two felony drug charges. TMZ didn't say whether Allen's gun charges were dropped as well.
Be the first to receive breaking news alerts and more stories like this by subscribing to our mailing list.