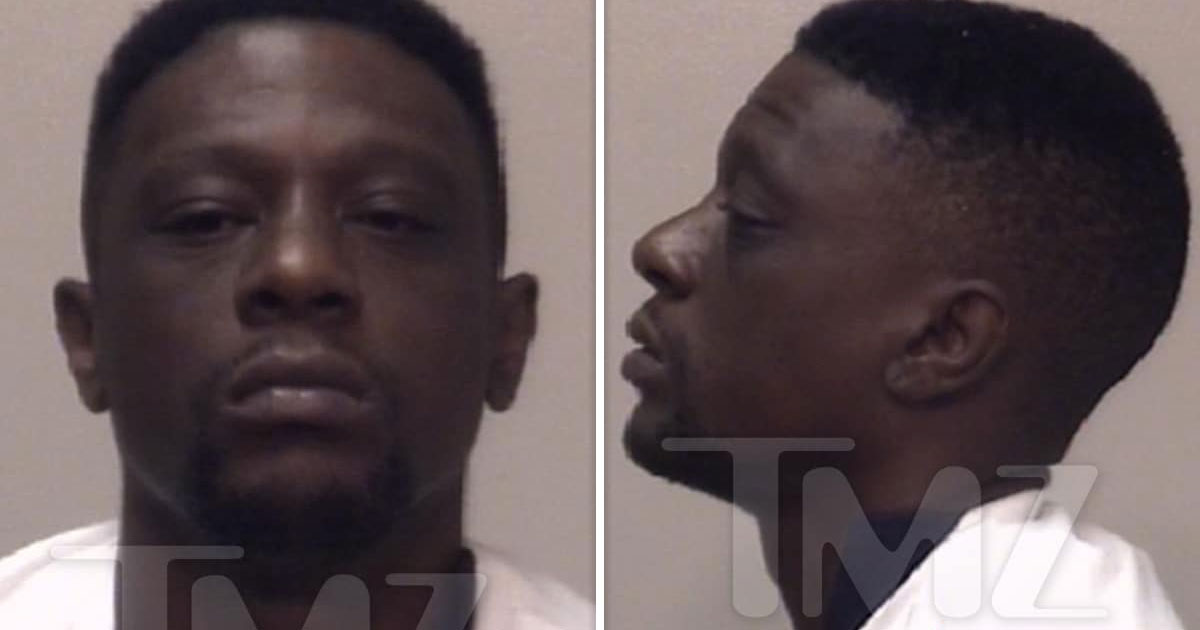 ---
Original story:
Boosie Badazz was arrested Monday (Apr. 8) on felony drug and firearm charges following a traffic stop in Newnan, Georgia.
According to the Newnan Times-Herald, Boosie (real name: Torrence Hatch Jr.) was taken into custody after police reportedly found a loaded firearm and marijuana in the car he was driving.
Boosie and another man, Antonio Allen, were reportedly pulled over Monday afternoon after a cop observed the white Dodge Charger he was driving swerving in and out of lanes and nearly sideswiping another vehicle.
Sgt. Jeff Bugg said while speaking with Boosie, he noticed that the car smelled strongly of marijuana.
After searching the vehicle, police found a small bag with approximately 11 grams of marijuana and a loaded 9mm handgun under the passenger seat where Allen was sitting. Police also said they found a bag of cash and a vape pen.
Boosie reportedly admitted to talking on the phone while driving, which would be a misdemeanor in Georgia, and told police that Allen is his bodyguard.
Sgt. Bugg also told the paper that the Charger was a Florida rental but it was in neither Hatch nor Allen's name.
Hatch and Allen were both charged with possession of marijuana, possession of a schedule one drug, and possession of a firearm during the commission of a crime. Boosie was also charged with failure to maintain lane.
Both men are currently being held without bond in the Coweta County Jail.
This is not Boosie's first run-in with the law. He was sentenced to four years in prison in 2009 on drug and gun charges, and then got caught trying to smuggle drugs into prison and had to serve more time.
In 2010, he was indicted on first-degree murder charges, and spent some time on death row before being found not guilty of murder in 2012.
After spending five years in prison, Boosie was granted an early release on March 5th, 2014 and remained on parole until 2018.
According to Sgt. Bugg, Allen currently has felony warrants in South Carolina for firearm and drug charges.
Bugg said possession of a firearm by a convicted felon charges are pending for both Boosie and Allen.
Editor's Note: An earlier version of this article said Antonio Allen was a former NFL player for the New York Jets. That was incorrect. This is NOT the same Antonio Allen. The article has been properly updated.
Be the first to receive breaking news alerts and more stories like this by subscribing to our mailing list.