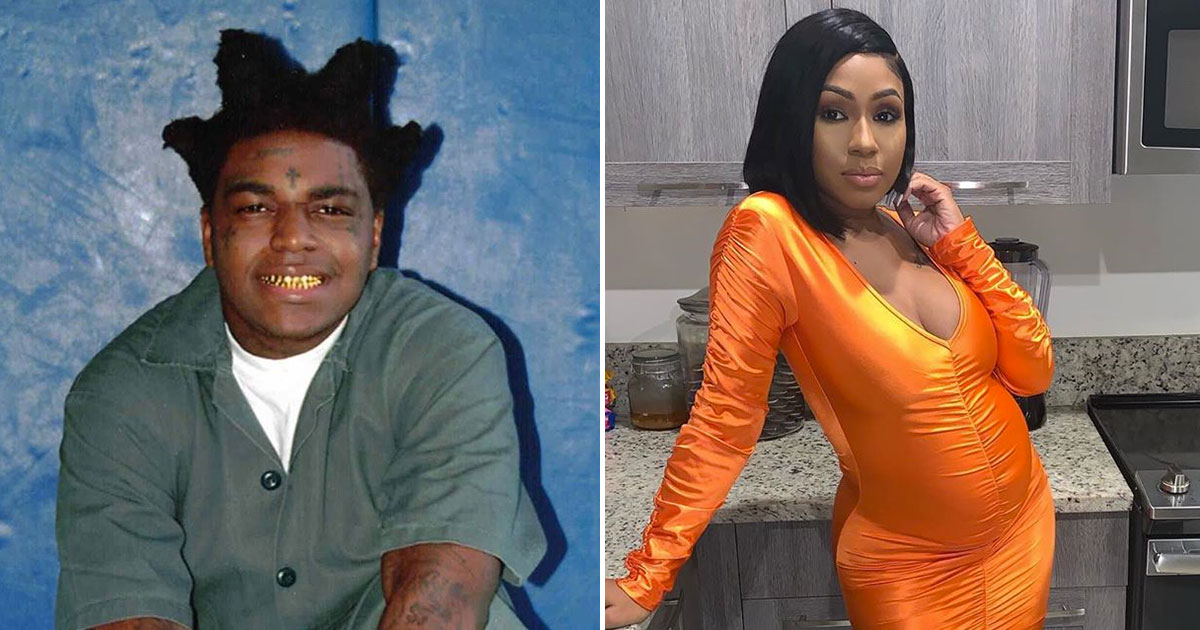 Kodak Black is known for his edgy and oftentimes questionable rap lyrics, but a line directed at City Girls rapper Yung Miami in a freestyle he just dropped may have you wondering: Did he go too far?
Kodak is currently in jail, but that didn't stop him from recording and releasing new music.
The Florida rapper, who has been locked up since he was arrested in Miami at Rolling Loud back in May on gun-related charges, just dropped a new freestyle via Instagram.
In it, he takes aim at City Girls rapper Yung Miami, threatening to "hit that bitch in her stomach" for turning down his marriage proposal and having a child with Southside of 808 Mafia.
The verse starts out with him talking about moving out of the projects and other notable moments in his life.
But then he goes into dark territory when he raps about wanting to punch Yung Miami in her stomach for getting pregnant with another man's baby after he bought her a ring.
"I bought Yung Miami a ring, she wanted 808 baby," he raps, referencing Yung Miami, who is currently pregnant with her second child. "When I see her I'ma hit that bitch in her stomach / The way I keep my shit too real, they say I'm fucking up my money."
Listen below:
https://www.instagram.com/p/B0eCawLF9Wc/
The controversial rapper has already received a response from Southside, who reacted via his Instagram story, saying in a short video: "Hey, somebody tell Kodak suck a dick! How 'bout that? Get up out of jail first, pussy!"
Caresha, meanwhile, remains unbothered. Not long after Kodak released his freestyle, she posted some photos on Instagram showing off her growing baby bump.
https://www.instagram.com/p/B0eOFZmB9oF/
https://www.instagram.com/p/B0eTo1KBdCI/
Yung Miami confirmed her pregnancy via Instagram last month.
The "Act Up" rapper shared a photo of herself showing off her bare belly.
"Pregnancy is a beautiful thing and life changing, so I cannot wait to see what the future has in store for the City Girls!" she wrote. "This is my personal life and it is what it is! PERIOD"
Be the first to receive breaking news alerts and more stories like this by subscribing to our mailing list.